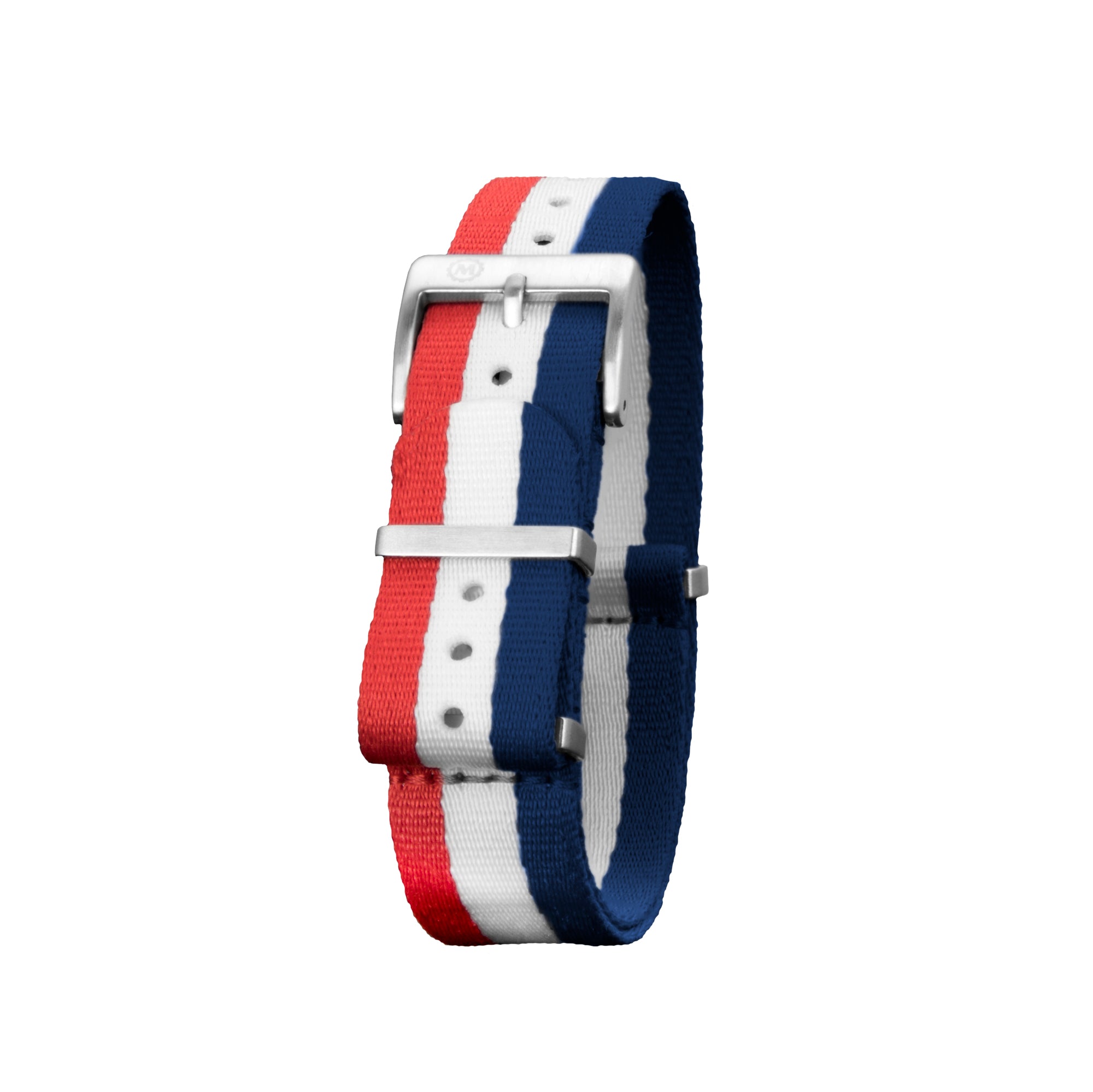 Seat-Belt Weave Nylon DEFSTAN Strap, Red, White & Blue, 20mm
Price includes taxes and fees.
---
Defence Standard (DEFSTAN) Nylon Strap with 316L stainless steel buckle and loops
Available in sizes 20mm only
Total length: 305mm~12 inches (Including Buckle); 11.5 inches (Not Including Buckle)
Three colors: Black/Grey, Red/White & Red/White/Blue.
Inspired by the nylon watch straps issued by the UK Ministry of Defence: Defence Standard 66-47.
Made from a durable and comfortable seat-belt style nylon material
---
Seat-Belt Weave Nylon DEFSTAN Strap, Red, White & Blue, 20mm