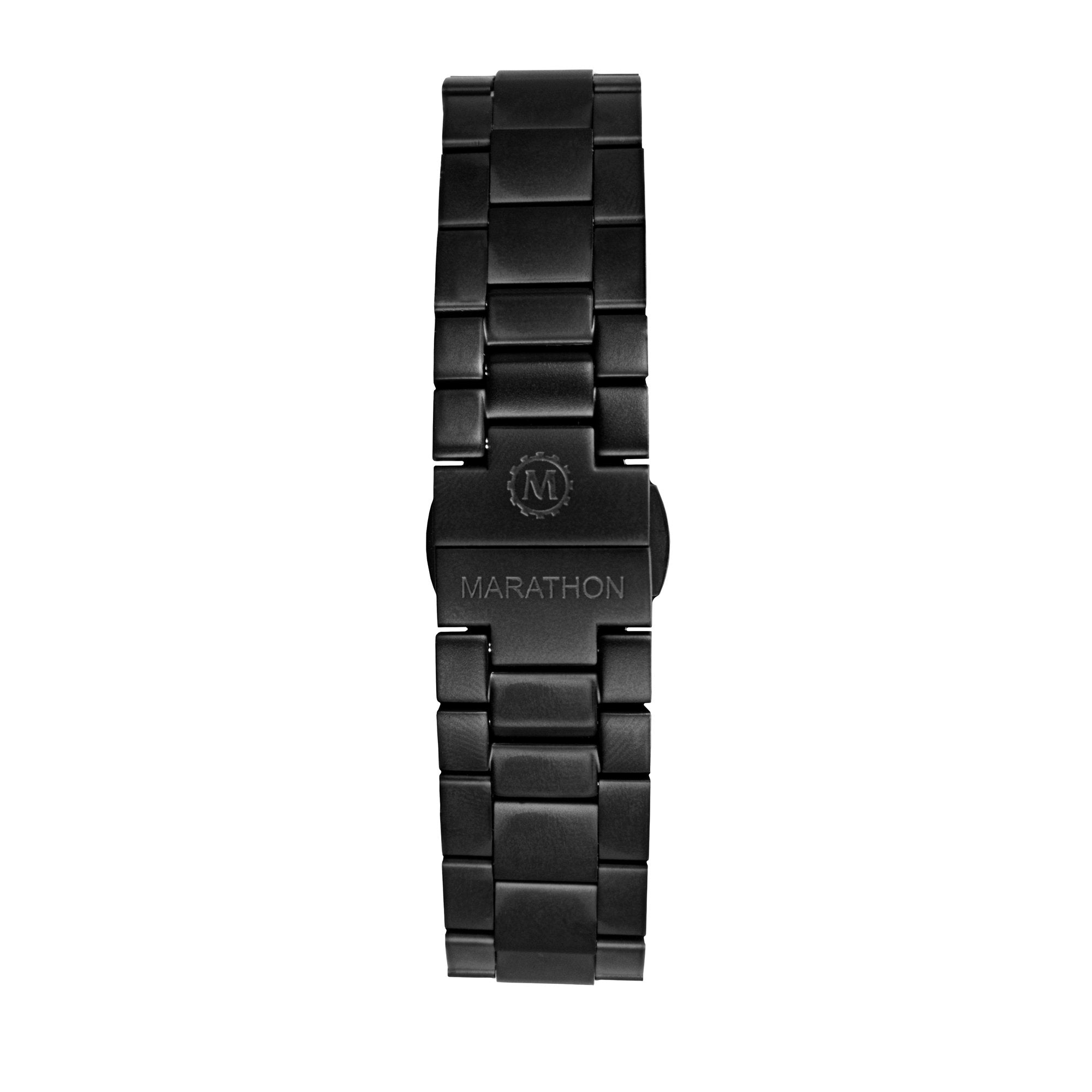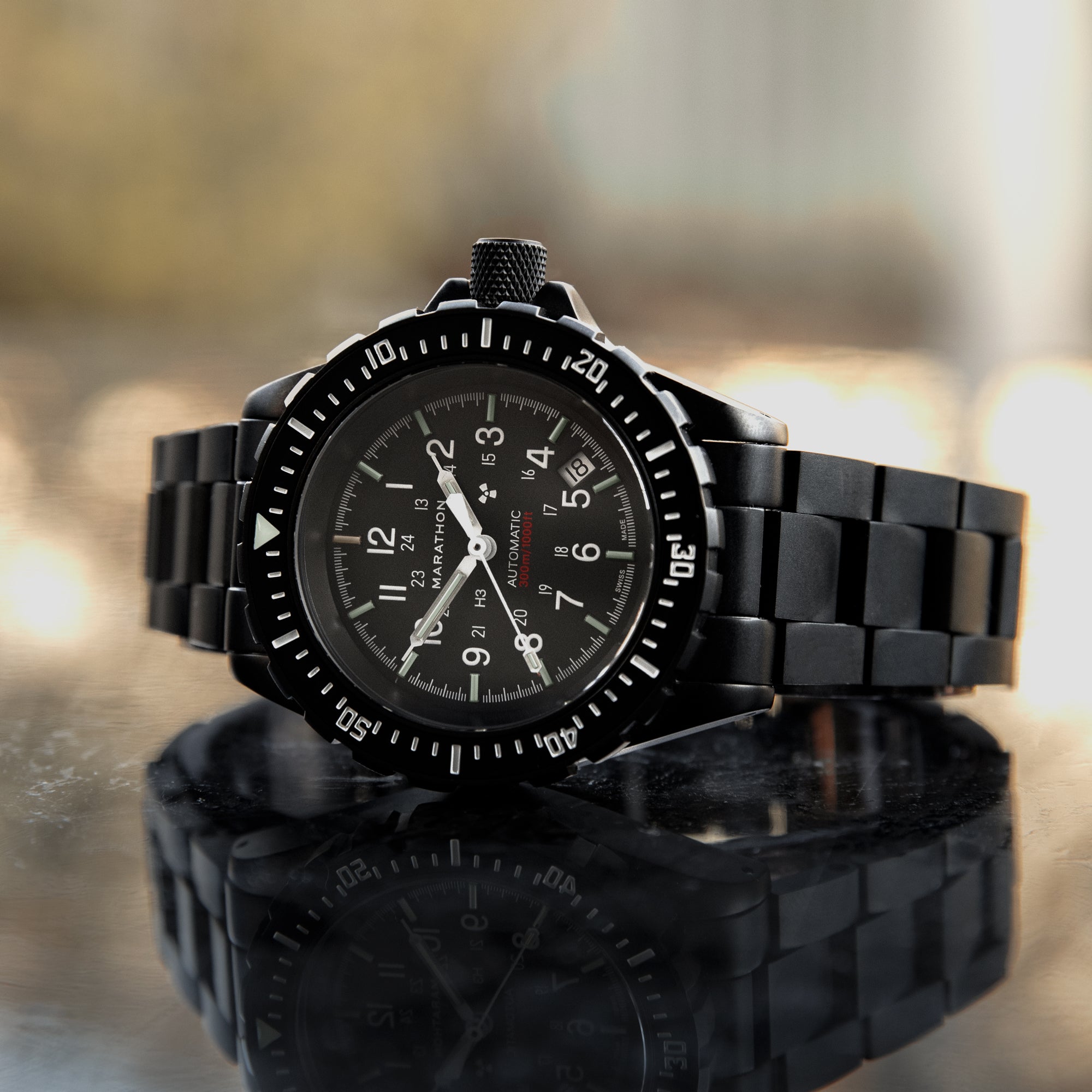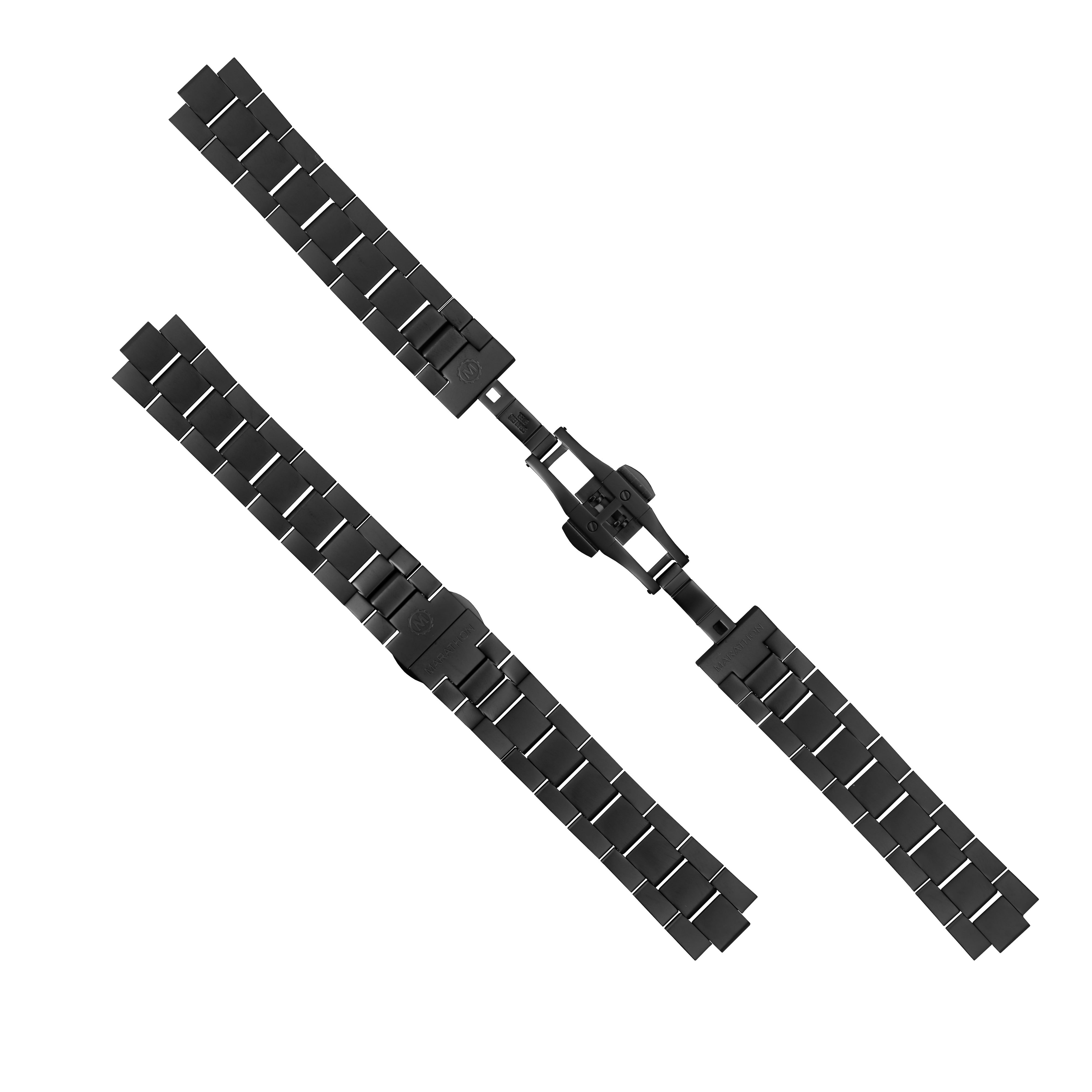 20mm Anthracite Stainless Steel Bracelet (for Large Dive)
Price includes taxes and fees.
---
Description

Additional Info
Marathon's Anthracite Stainless Steel Bracelet is a professional-grade accessory for serious divers and rescue professionals. Made from
durable 316L stainless steel,
 this bracelet features 14
full links and 4 half links (micro-adjustment), and a double-screw link system for added security during extreme activities. This military-grade bracelet is the same one supplied to the U.S. Government, ensuring reliability and toughness. While designed specifically for Marathon's Large Diver's collection, it is compatible with other models and brands. 
Marathon's Physical Vapor Deposition (PVD) black plating used for the new Black Anthracite Bracelet, is manufactured at a high specification of thickness, 1.00 to 1.20 micron, while many other watch brands are 0.50 to 0.70 micron, or even lower.

Marathon utilizes this process to produce the hardened anthracite coating over our 316L Stainless Steel materials by employing a partially ionized metal vapor to react with specific gases. This produces a protective PVD barrier on our anthracite collection that enables improved strength, wear and corrosion resistance, and superior chemical stability. The process is also referred to as Ion Plating - IP.

We start by finely sandblasting each component separately. Each part is then meticulously inspected and prepared for hand assembly.

Each Anthracite bracelet features 14 full links, 4 half links (for micro-adjustments) double-screw connections between each link for secure and comfortable fitting. The hidden deployment, dual-button release, butterfly clasp is also PVD plated to seamlessly integrate with the bracelet.

The bracelet features anti-fingerprint technology, enhancing resistance to sweat (lactic acid) and general salt corrosion to withstand the expected environments that these devices will be used in.

This bracelet fits up to a 8" out of the box.
---
20mm Anthracite Stainless Steel Bracelet (for Large Dive)