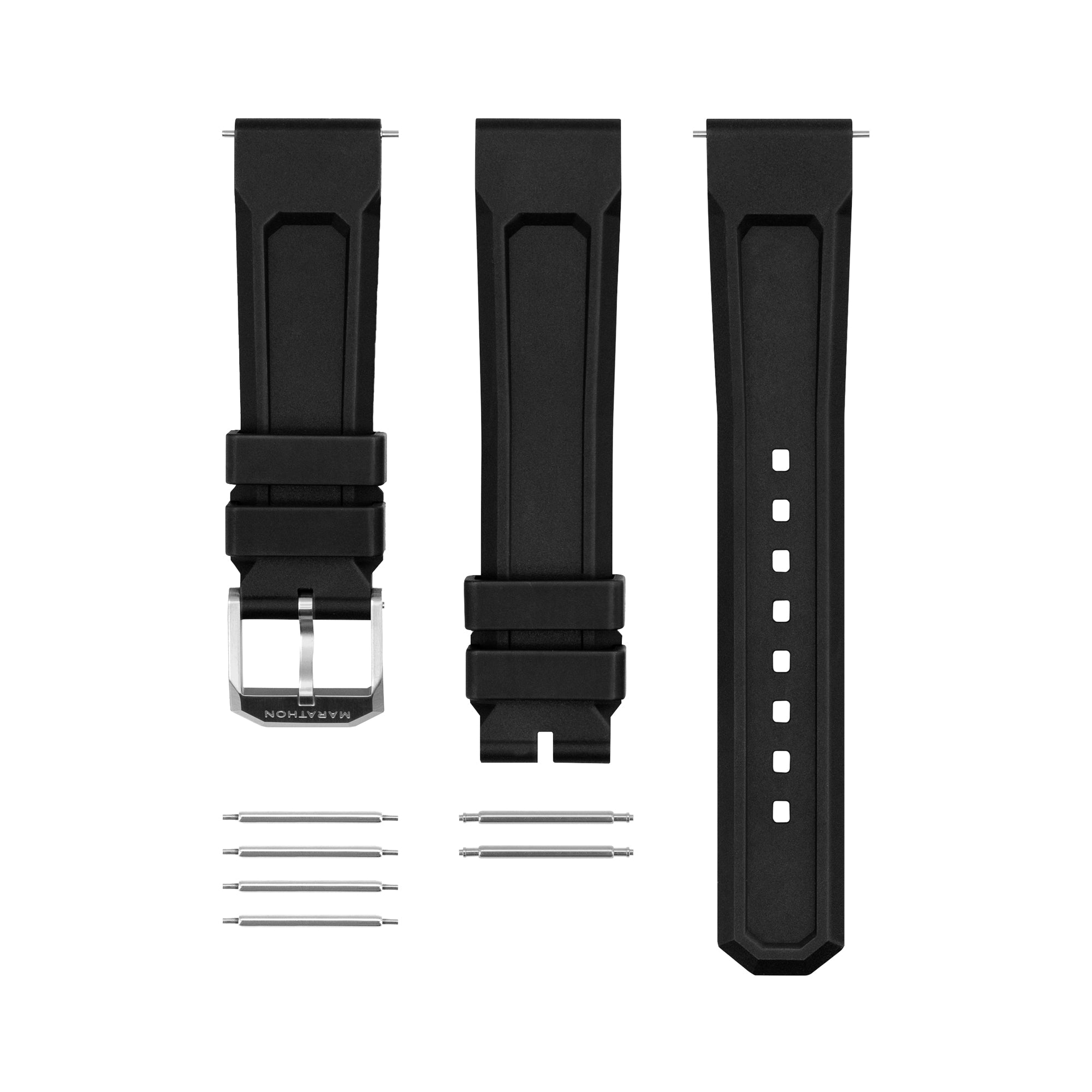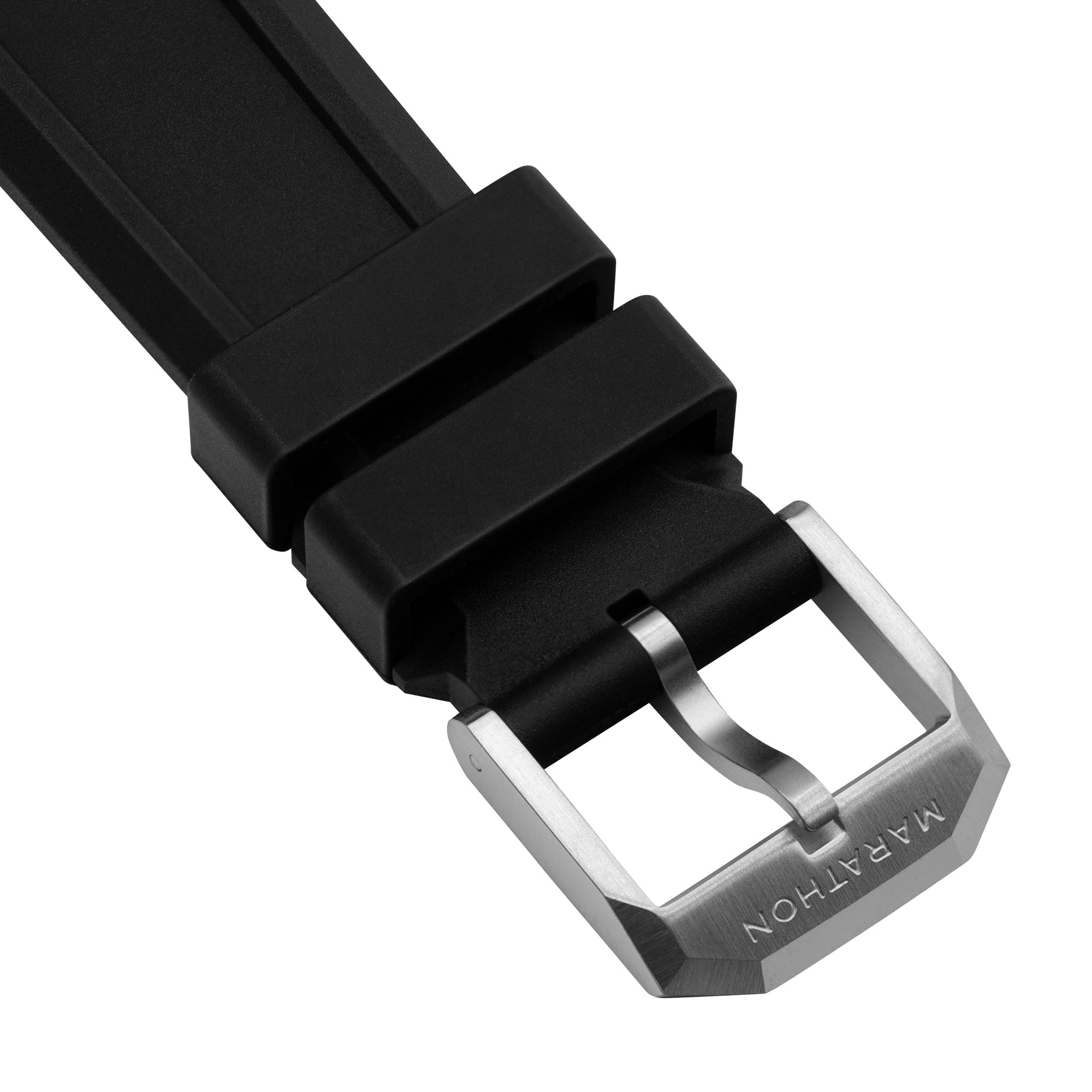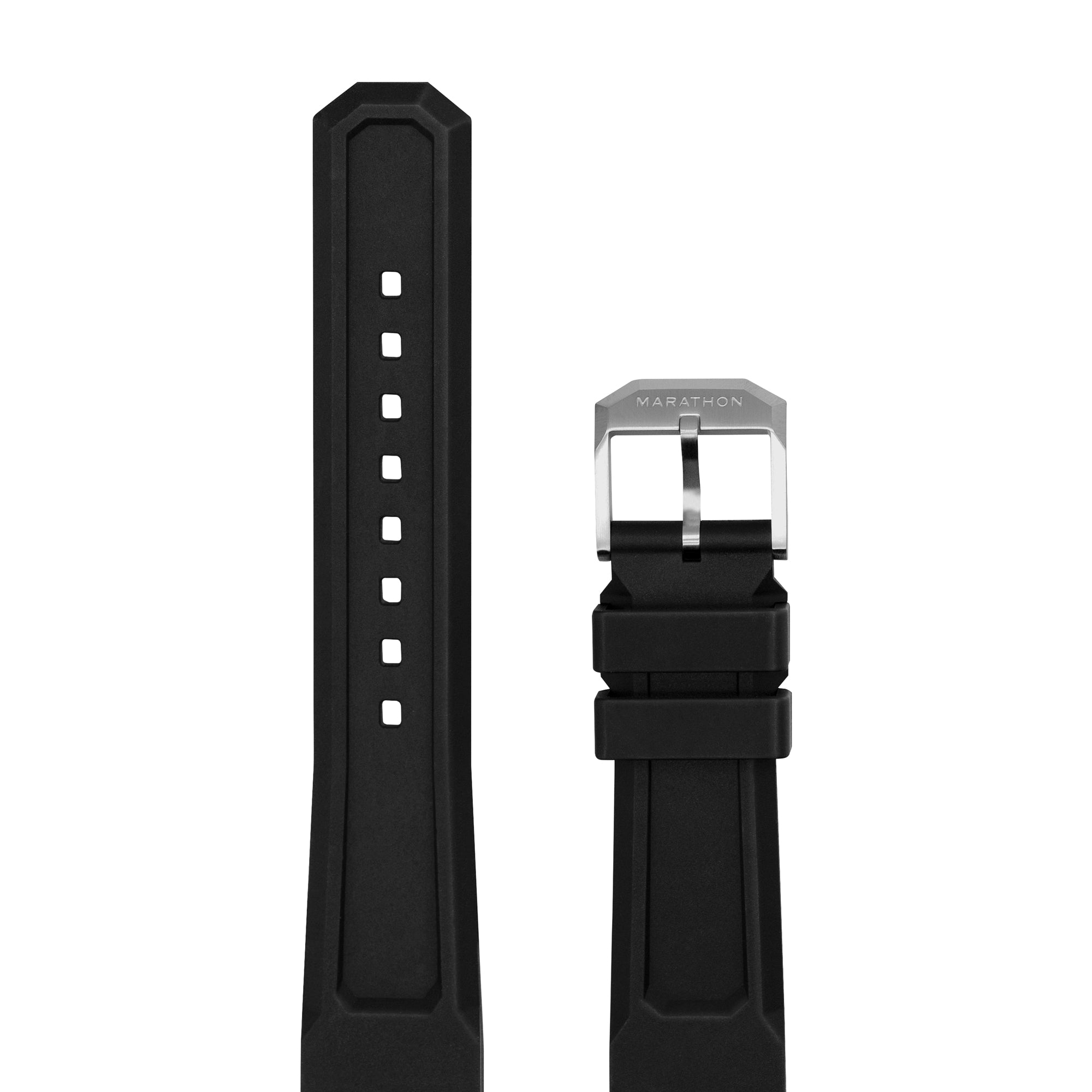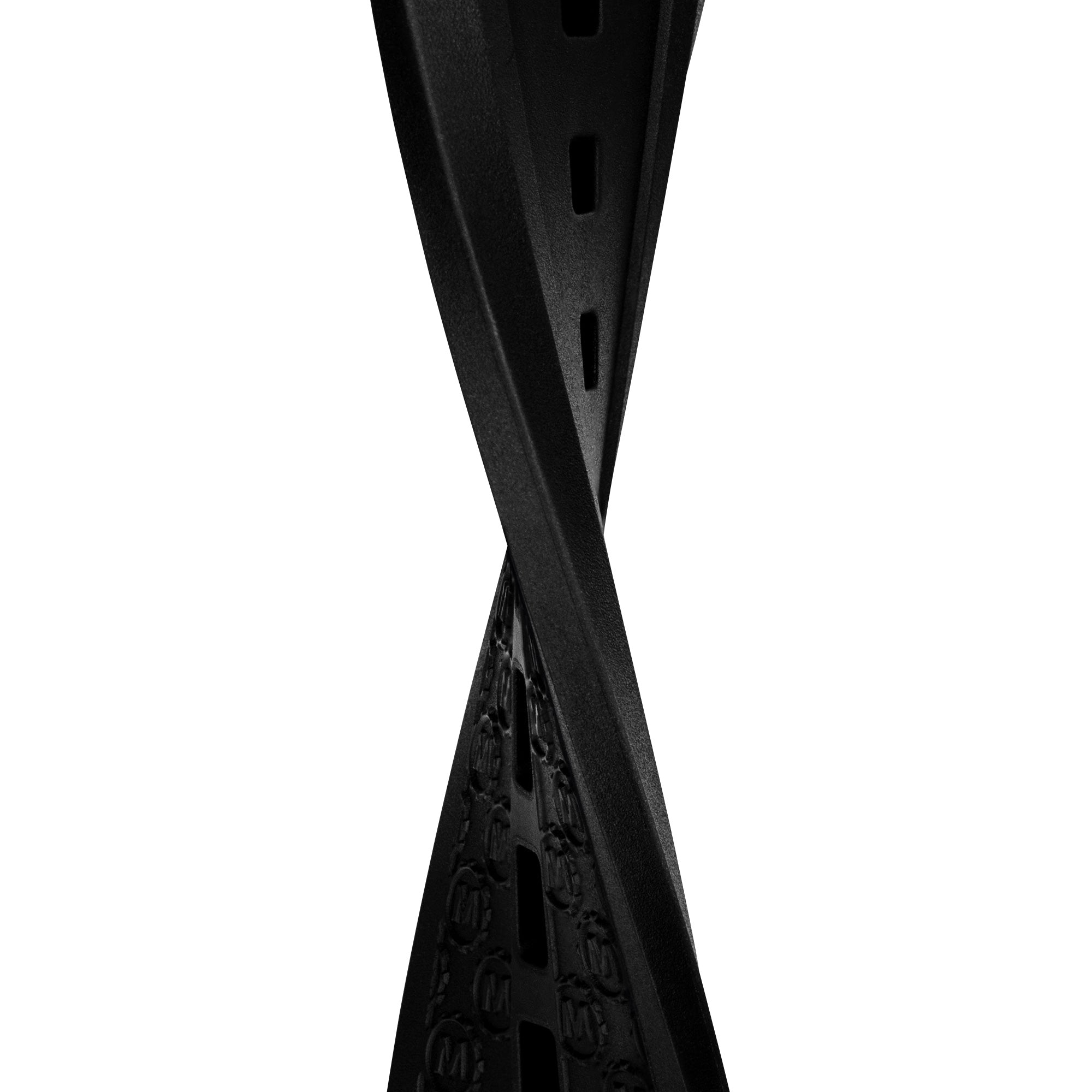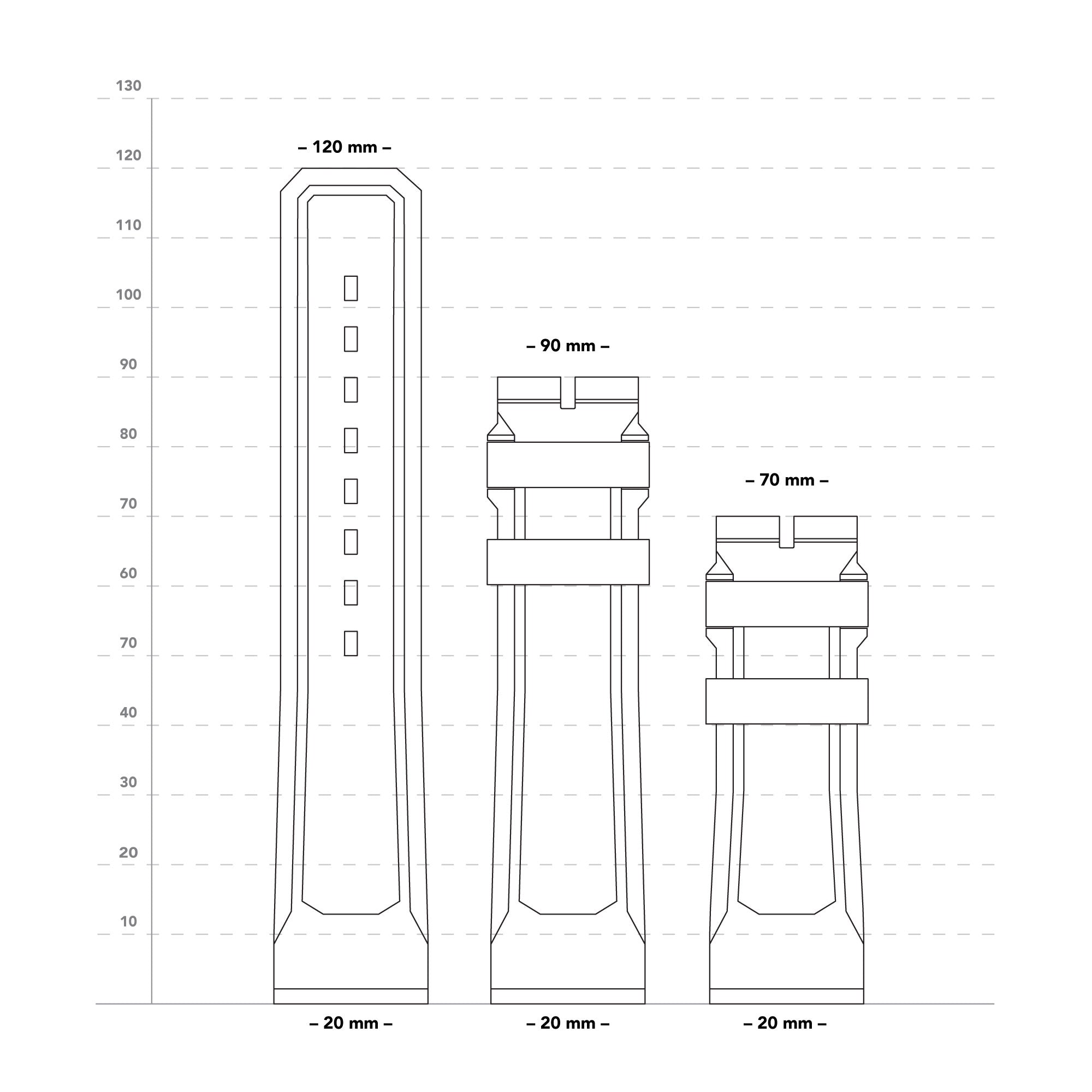 3-Piece Rubber Strap Kit, Black, 20mm
Price includes taxes and fees.
---
Description

Additional Info
Manufactured in La Chaux-de-Fonds, Switzerland, our 3 Piece Rubber Strap Kit is crafted from FKM Rubber to meet the requirements of high-performance military applications. The 3-Piece kit comes with one (6 o'clock) tail piece with 8 adjustment holes, and two (12 o'clock) buckle pieces of different sizing that allow the wearer to tailor the length to fit their wrist size.
Our kit features 316L stainless steel hardware with a beveled buckle and thick tongue for increased breaking strength. The 2 buckle pieces have built-in keeper guards to prevent the keeper from slipping, while the underside of each strap features a signature Marathon Cog etched lining, that delivers a comfortable grip even in extreme conditions.

KIT INCLUDES:

1x STRAP, RUBBER: BUCKLE SECTION [W/ BUCKLE]
STRAP POSITION: 12 O'CLOCK

1x STRAP, RUBBER: BUCKLE SECTION
STRAP POSITION: 12 O'CLOCK

1x STRAP, RUBBER: TAIL SECTION
STRAP POSITION: 6 O'CLOCK

4x SHOULDERLESS SPRING BARS
4x SHOULDERED SPRING BARS
---
3-Piece Rubber Strap Kit, Black, 20mm