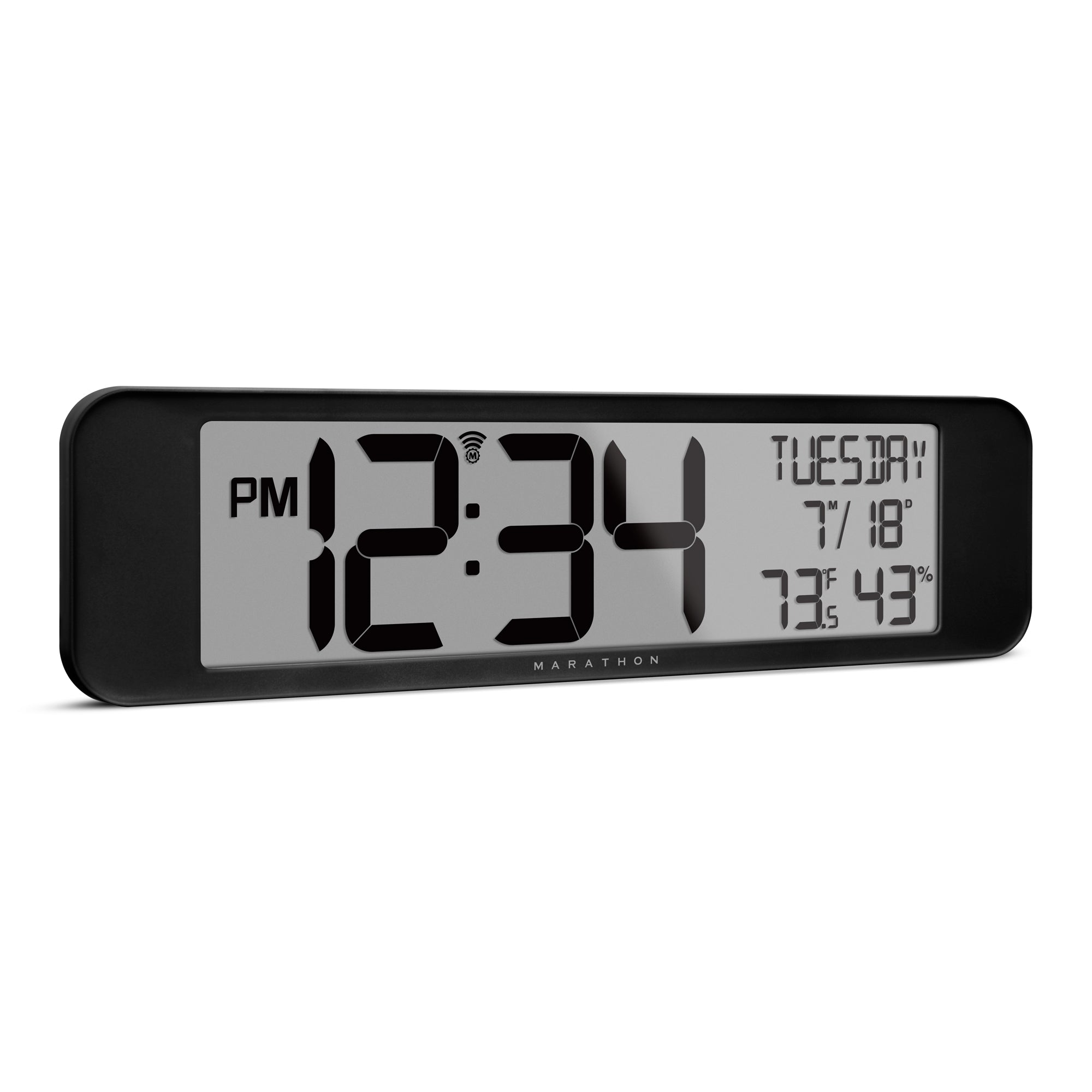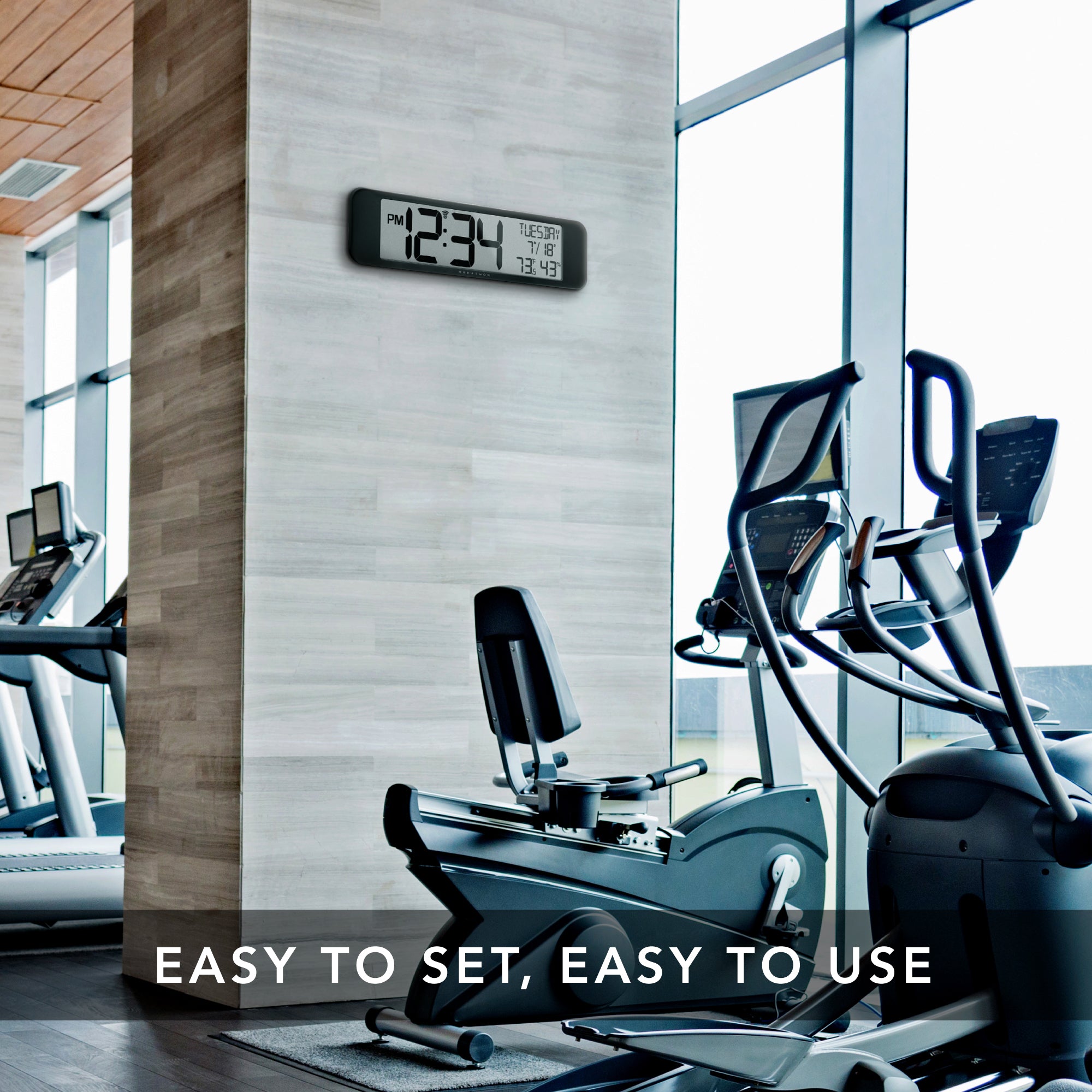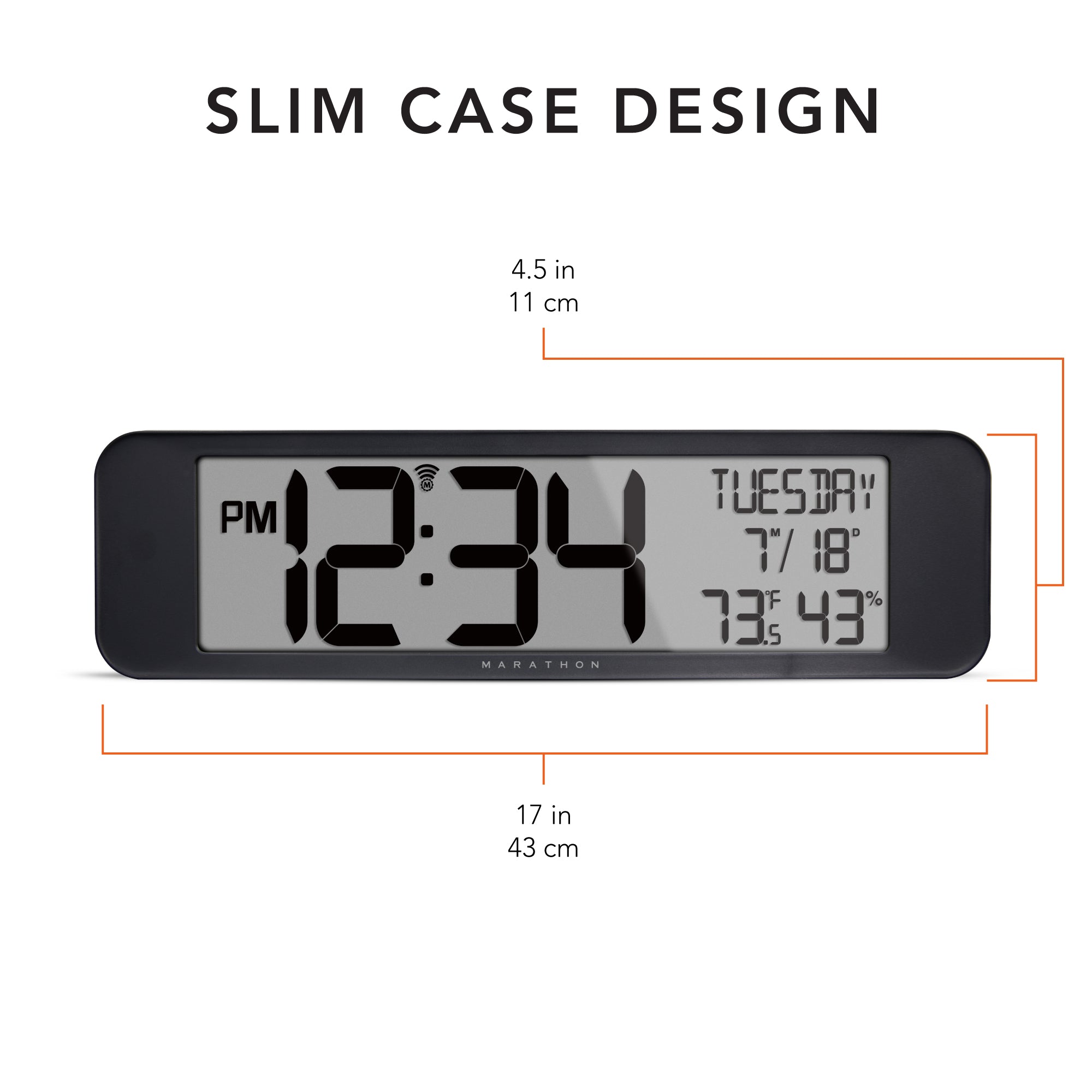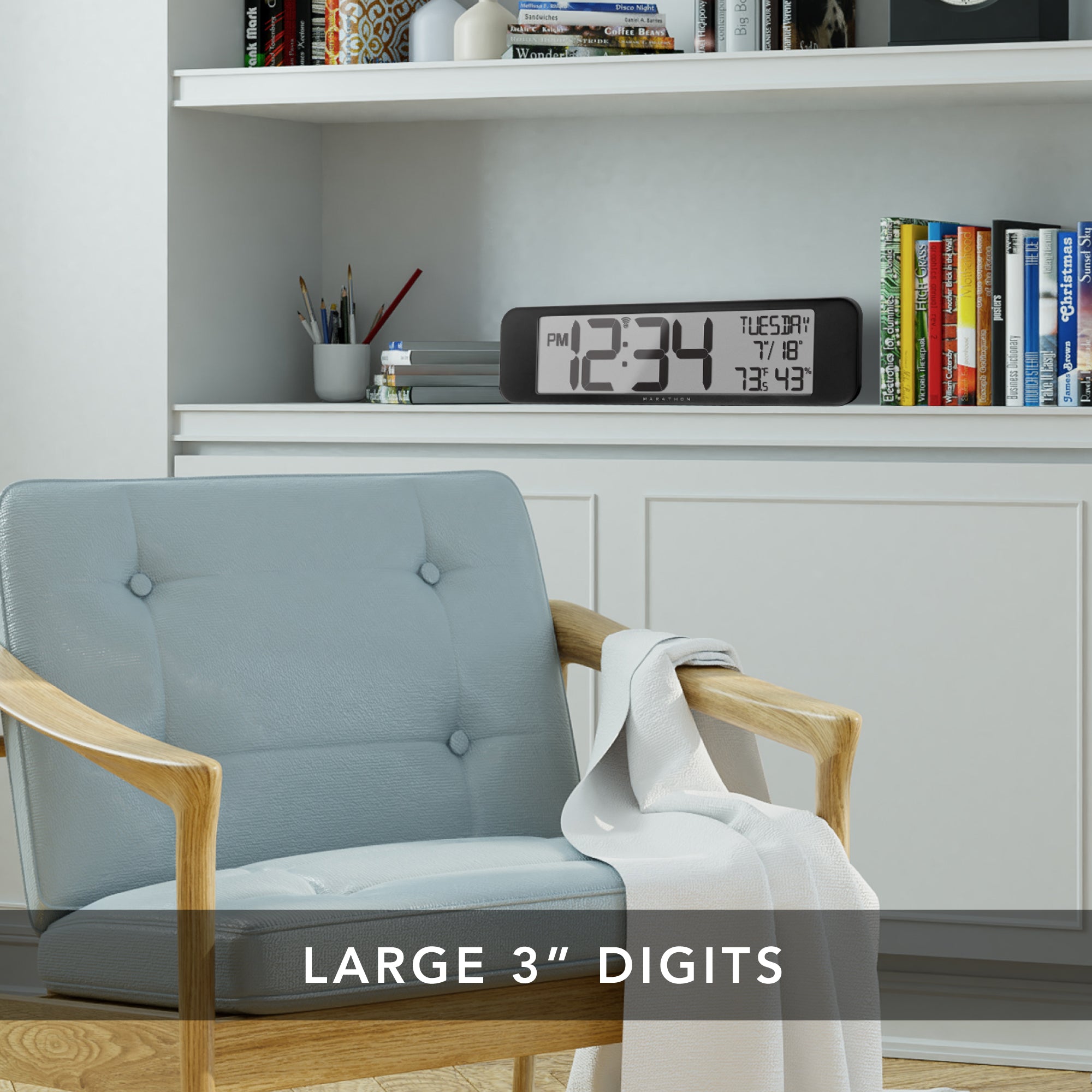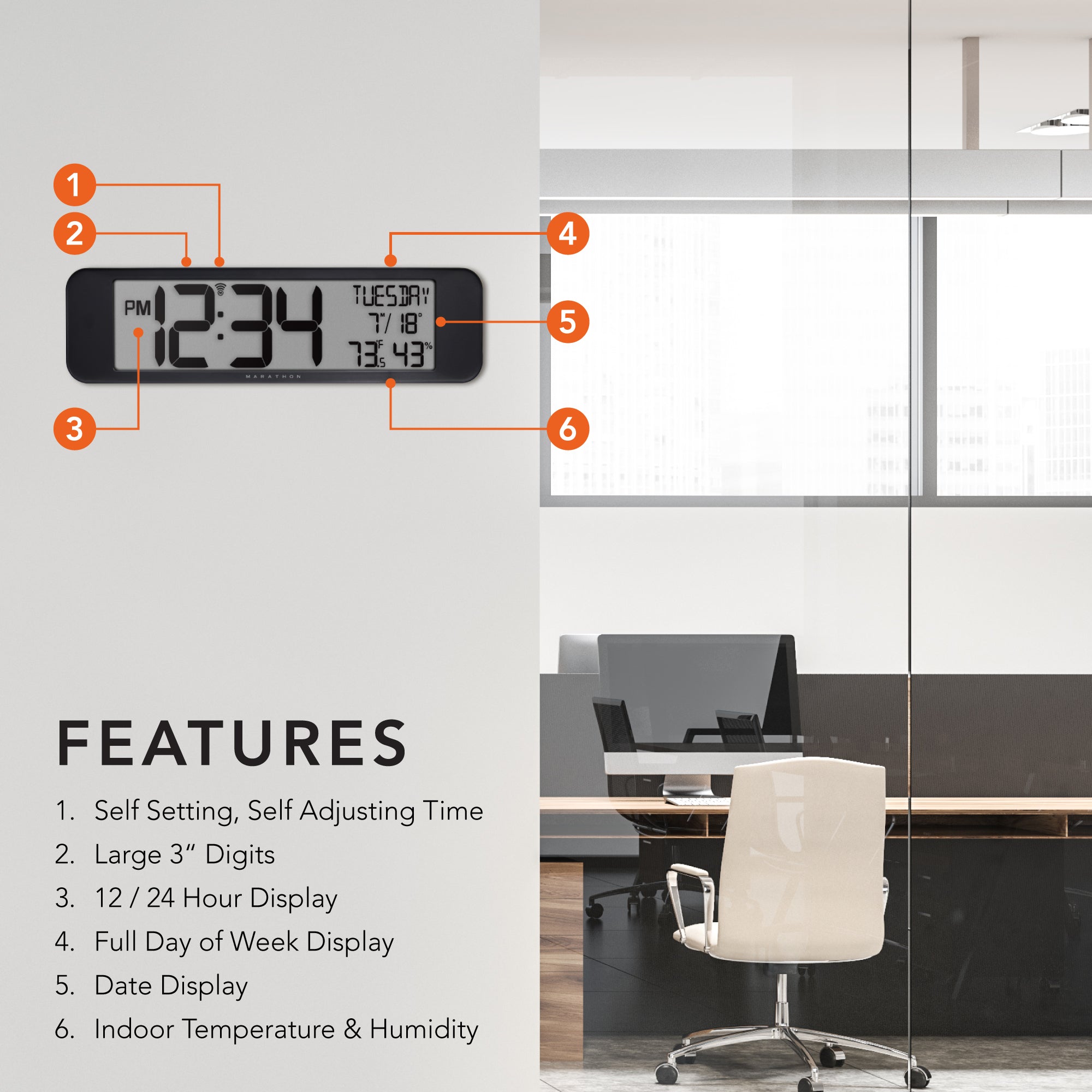 Ultra-wide with Atomic Accuracy
Price includes taxes and fees.
---
Description

Additional Info
Ultra-wide Atomic Clock with Temperature and Date, featuring a panoramic display for optimal viewing and easy self-setting, self-adjusting atomic timing.
PERFECT FOR HOME AND CONDO LIVING
The Ultra-wide's horizontal display is created with today's lifestyles in mind, fitting perfectly overtop of flat screens, over doorways, or within thin shelving units. 
DESIGNED FOR EFFORTLESS SETUP
At Marathon we carefully design our products with our end-user in mind. Creating the simplest set-up experience for our customers and continuously user-testing to ensure a positive experience from unboxing to set up.
MODERN STYLING THAT FITS ANYWHERE AND EVERYWHERE
Styled to fit today's homes, offices, and gyms. The Ultra-wide is guaranteed to look great wherever you place it.
SIZE
3.5" tall time digit display making it easy to read

FEATURES
Display time in 12 or 24 hour format, also Calendar display in Month-Date or Date-Month. Desktop stand or wall mount option

TEMPERATURE
Display indoor temperature in Celsius or Fahrenheit and shows relative humidity

SELF-SETTING/SELF-ADJUSTING
Using radio frequencies broadcast from NIST's Colorado Atomic Clock. (Atomic feature only functions in North America)

ADUSTABLE TIME ZONES
Set to any eight time zones (HST, AKST, PST, MST, CST, EST, AST, NFST) and set Daylight Savings Time preference to on or off

LANGUAGES
Full weekday display in 8 languages (English, German, French, Italian, Spanish, Dutch, Finnish, Swedish)

BATTERIES INCLUDED
2x AA batteries included
---
Ultra-wide with Atomic Accuracy