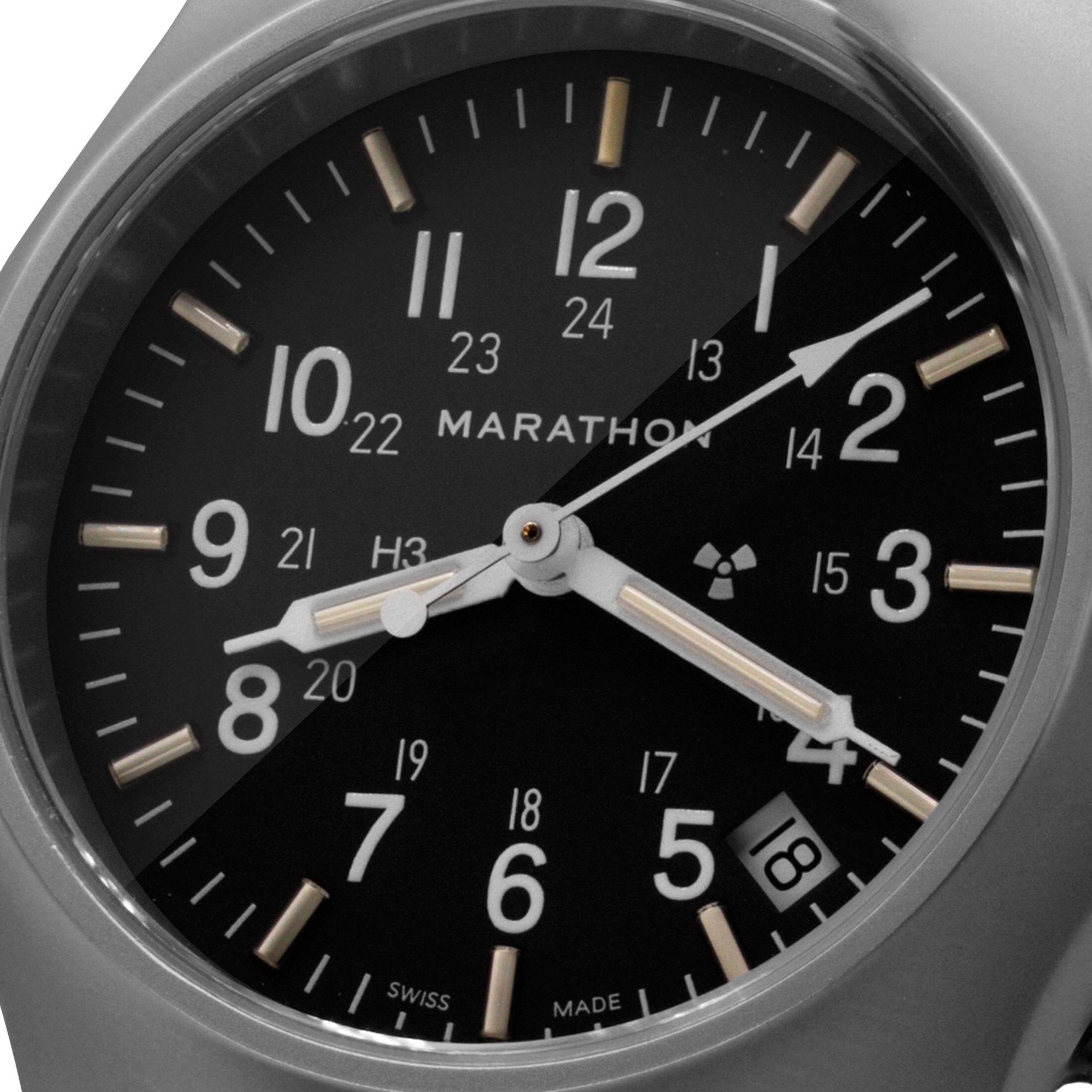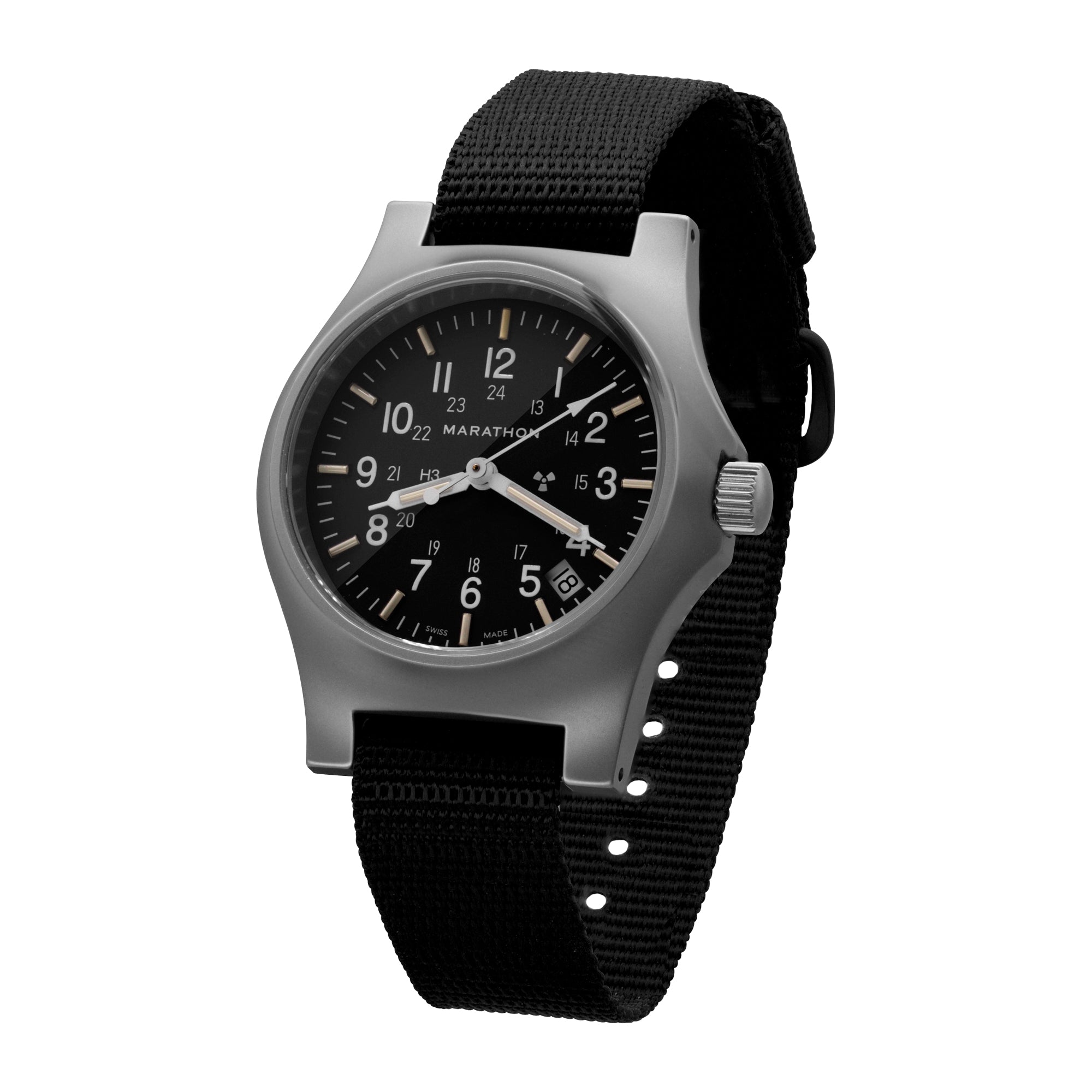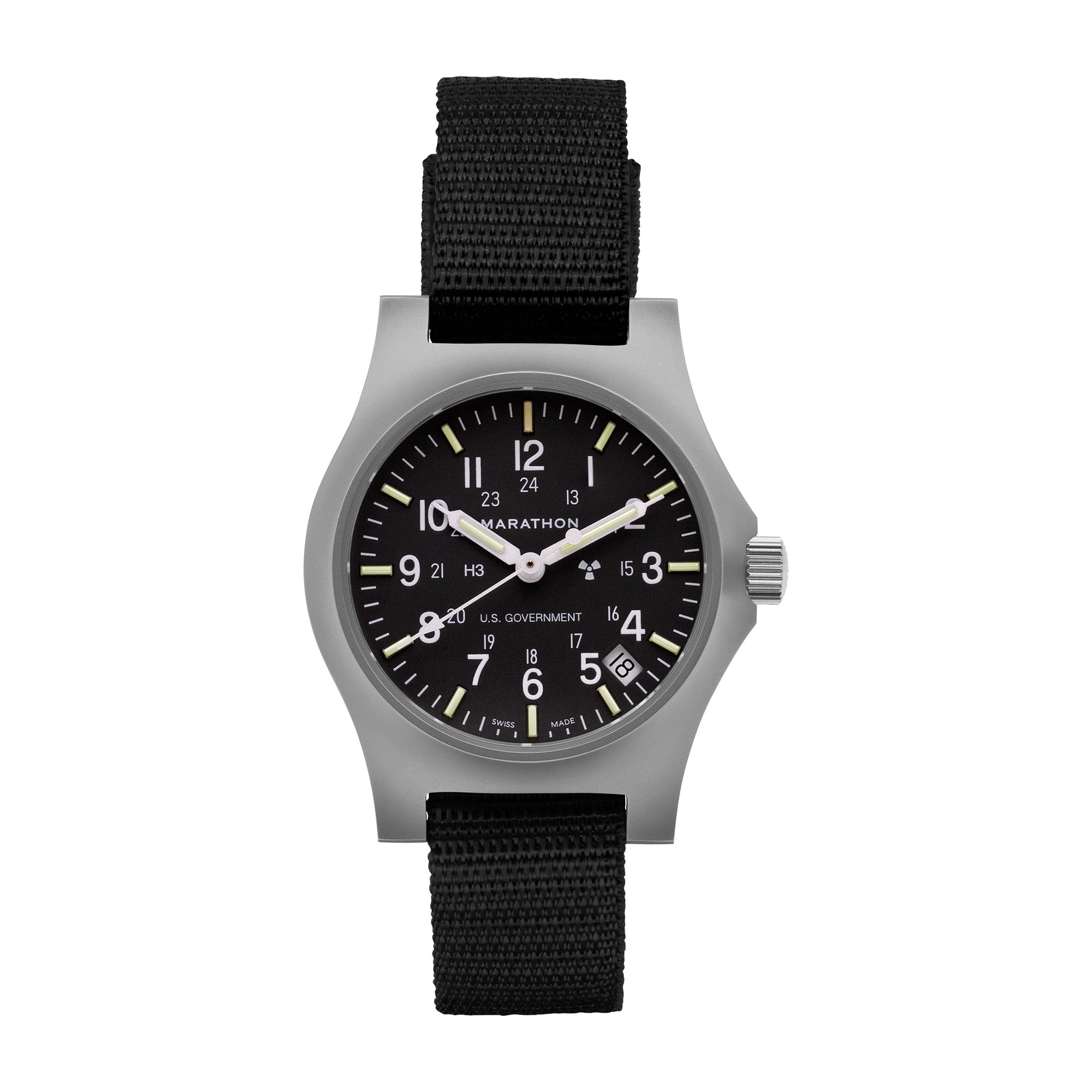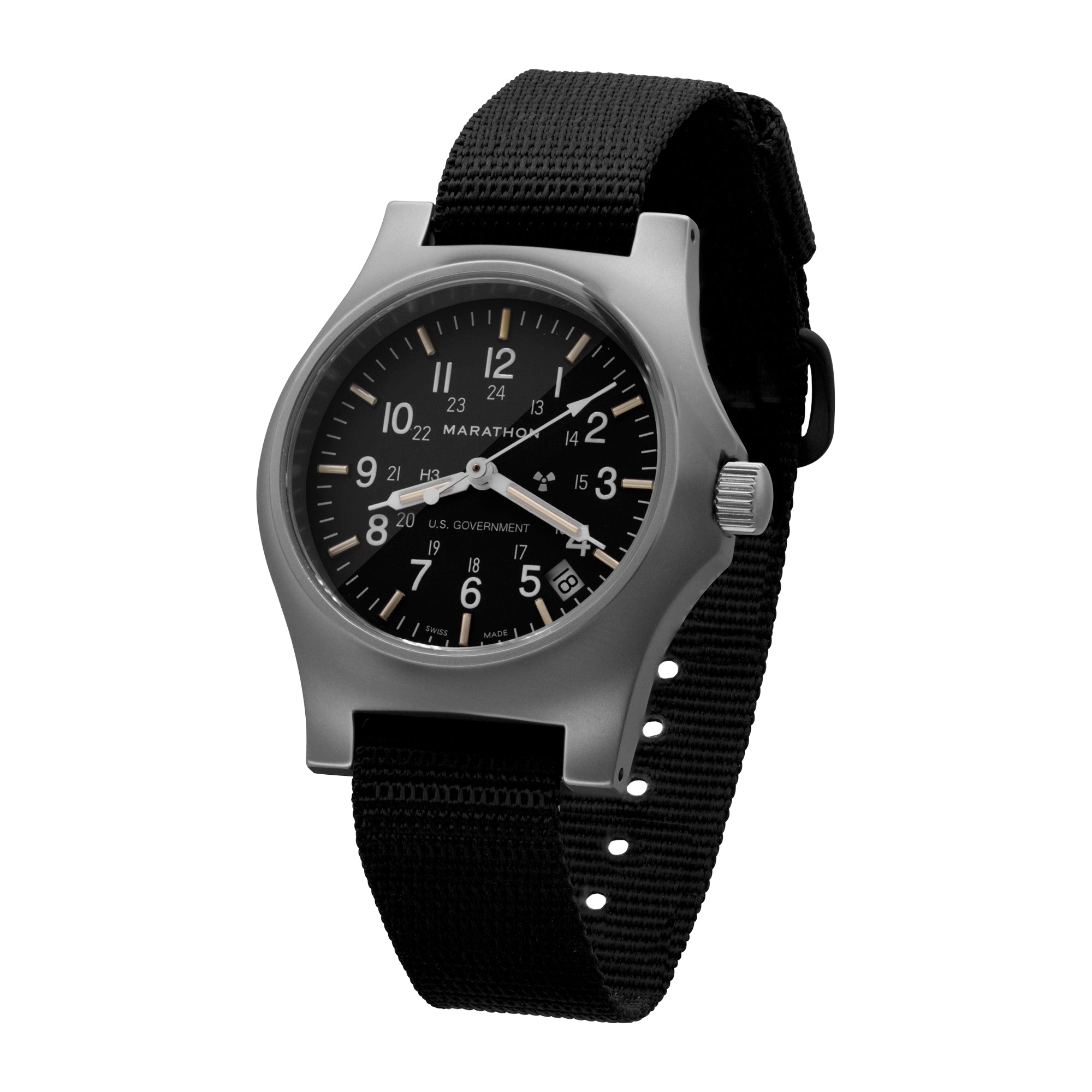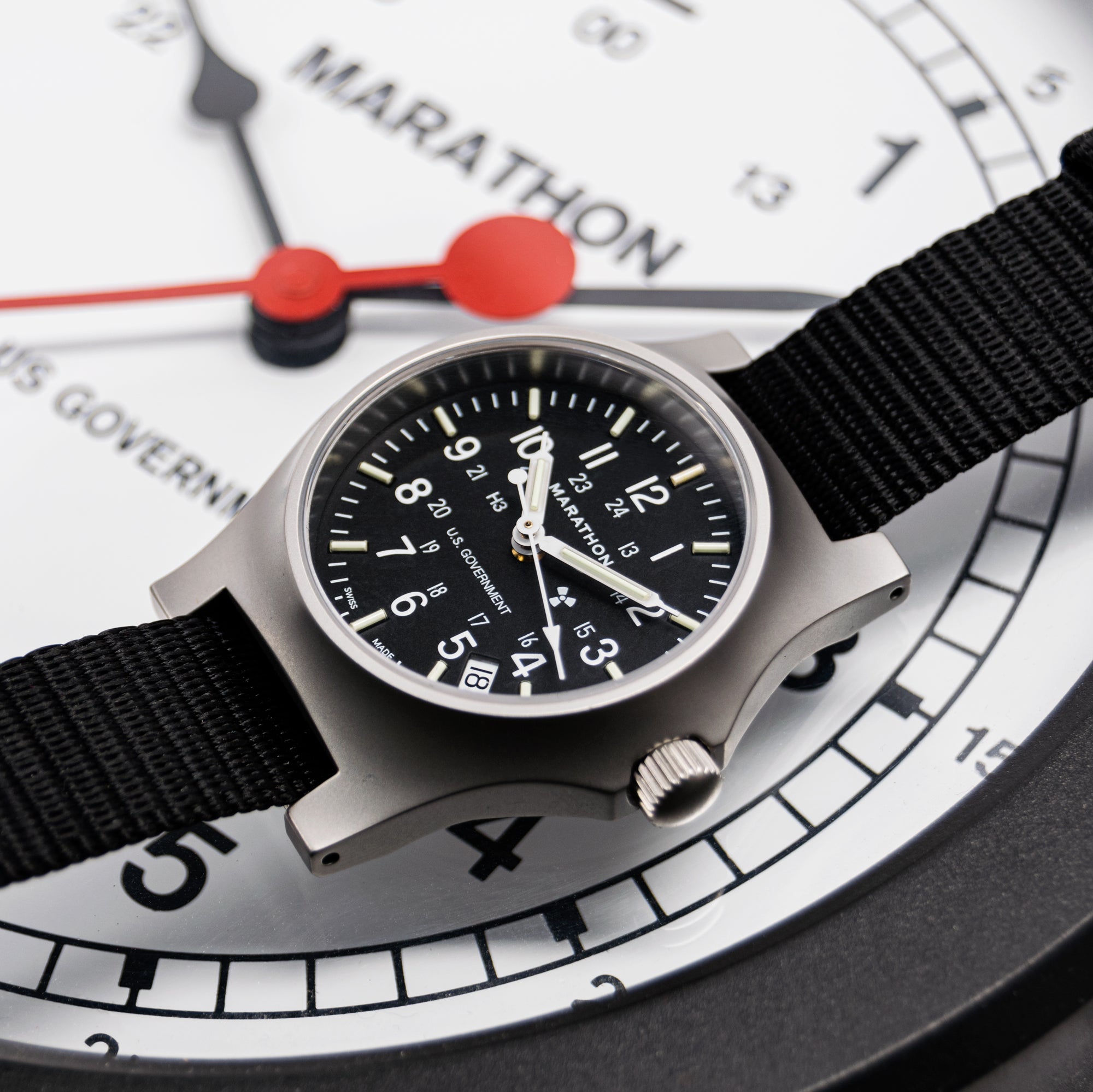 36mm Officer's Quartz w/ Date (GPQ-D)
Price includes taxes and fees.
---
Commonly known as Officer's Field Watch Quartz (OFQ) or Stainless Steel General Purpose Quartz (GPQ-SS).
This variant of the Officer's Watch houses a Swiss-made, 3-Jewel high-torque quartz movement with an EOL (end-of-life) indicator for monitoring battery life.
SKU:

WW194015SS-0101
NSN: 6645-01-699-8603
---
36mm Officer's Quartz w/ Date (GPQ-D)
Description
Powered by an ETA High-Torque FØ6 movement, ensuring precision and accuracy at all times. It also comes with three jewels, enhancing the durability and longevity of the watch.

The watch face features two scales, with a range of 1-12 and 13-24, making it easy to read the time in both 12-hour and 24-hour formats. The calendar function displays the date, adding to the watch's practicality and functionality.

In low-light conditions, the watch shines with luminous Tritium Gas Tubes. These features ensure that the watch face remains visible and easy to read, even in complete darkness.

The crystal material used is Sapphire, known for its durability and resistance to scratches and impact. The crown type is pressure-sealed, ensuring that the watch remains waterproof, submersible up to 5 ATM, and dust proof, even during extreme conditions.

The case material is 316L Stainless Steel, making the watch strong and durable. The case finish is Parkerized, giving it a unique and sleek appearance.
Technical Information
Movement: ETA High-Torque FØ6
No of Jewels: 3
Scale Quantity: 2
Scale Range: 1-12 (13-24)
Calendar Type: Date
Luminous Features: Tritium Gas Tubes
Crystal Material: Sapphire
Case Finish: Parkerized
Bezel Type: N/A
Bezel Scale: N/A
Submersibility: 5 ATM
Case Diameter: 39mm
Case Thickness: 11mm
Lug Width: 16mm
Purpose-Built for Any Terrain