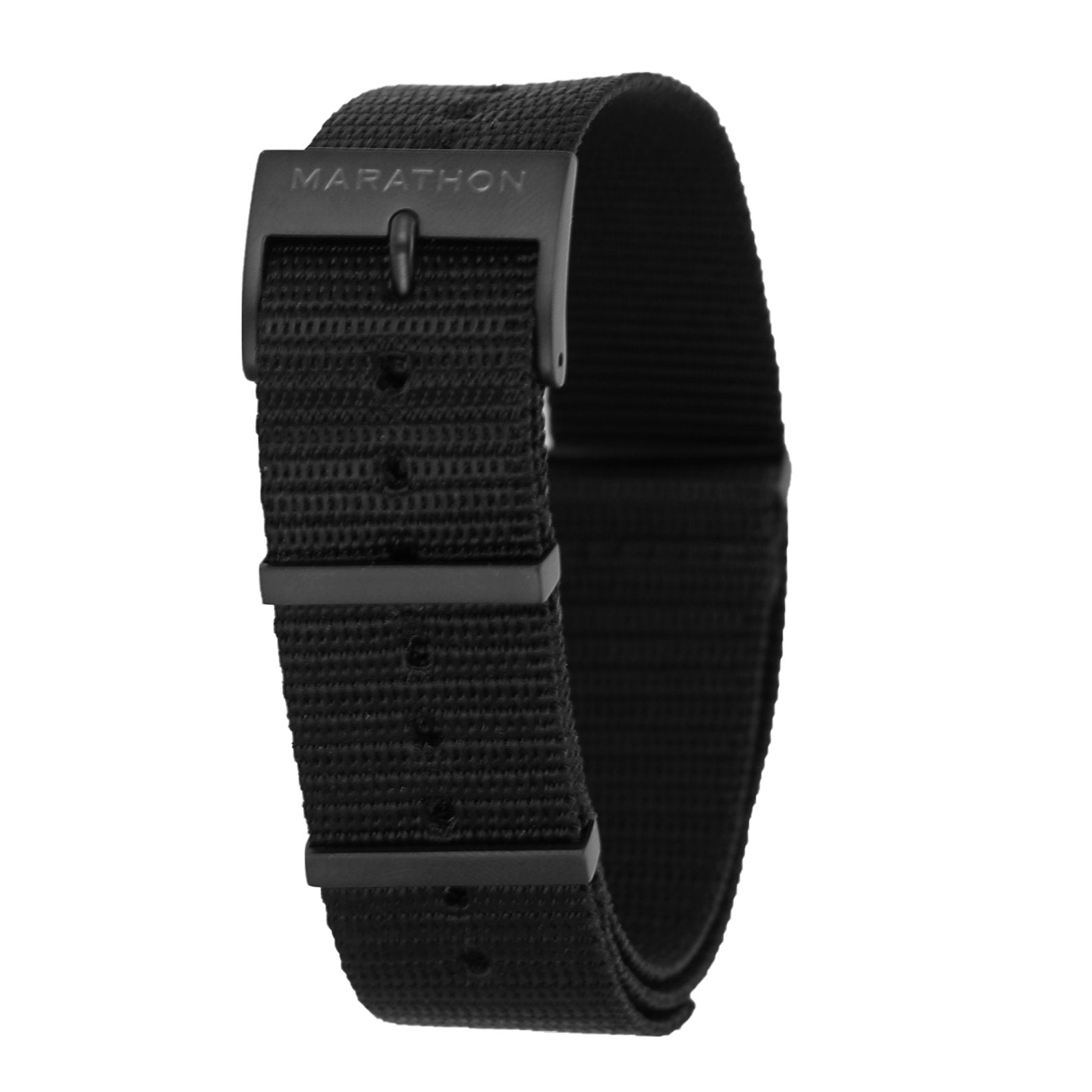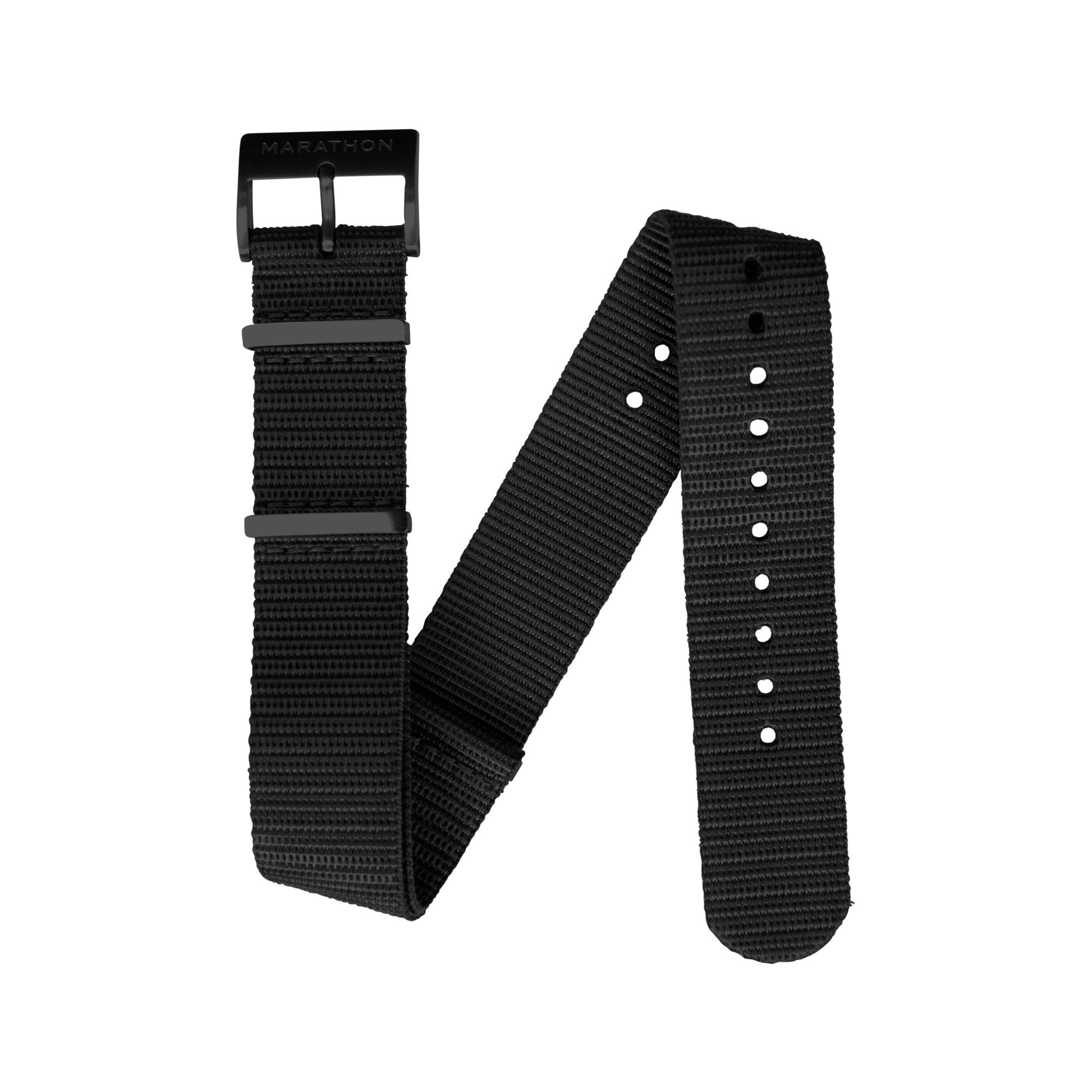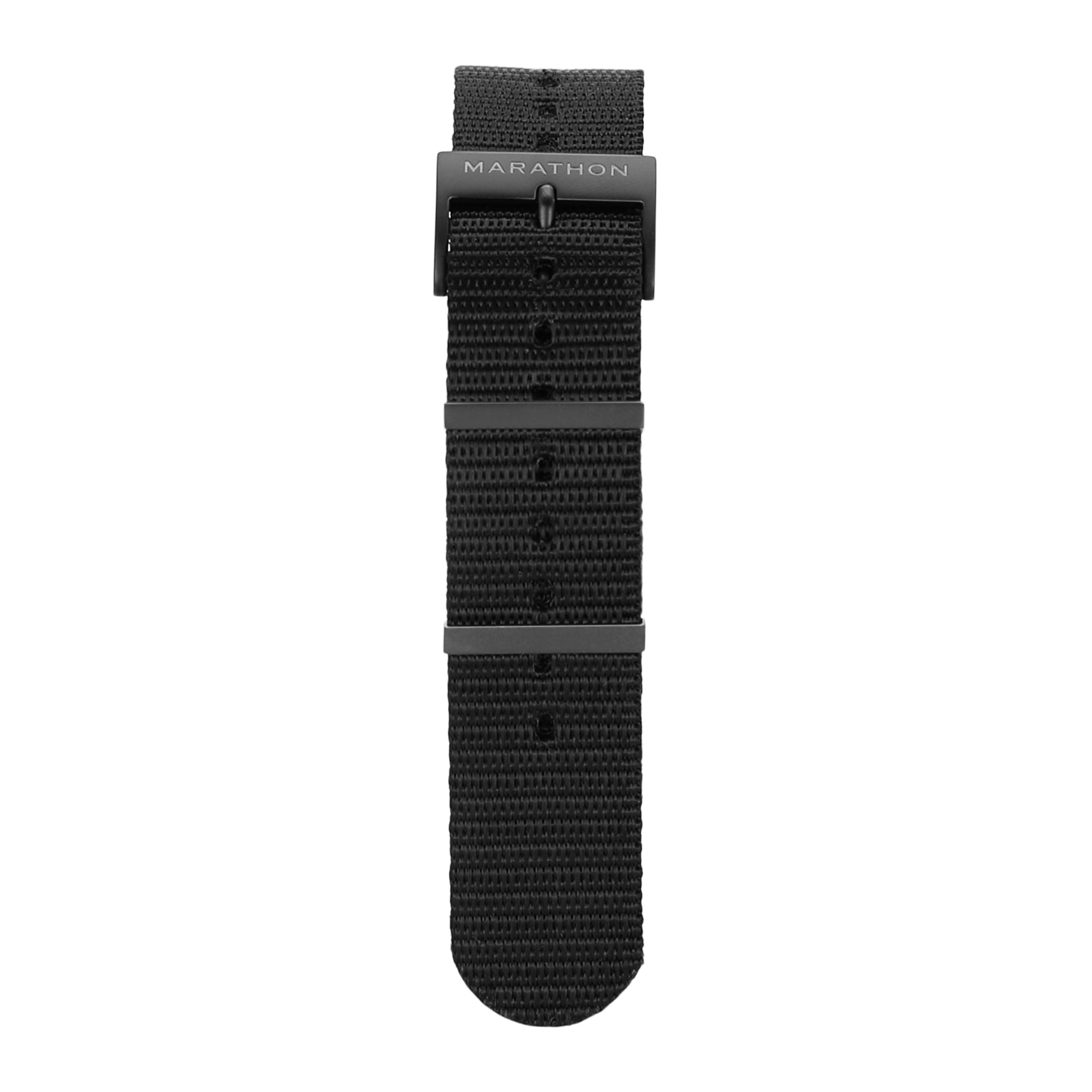 Nylon DEFSTAN Strap with Anthracite Hardware, Black, 20mm
Price includes taxes and fees.
---
Description

Additional Info
COLLOQUIAL NAME:

 
Nylon Defence Standard Strap 
(DEFSTAN) 
STRAP MATERIAL:
 Ballistic Nylon
HARDWARE MATERIAL:

 
316L Stainless Steel
FINISH
: 
Anthracite
OVERALL LENGTH:

 
305
mm (12 inches)
WATCH LUG WIDTH:

 
20mm
Upgrade your timepiece with the 20mm Black Nylon DEFSTAN Strap with Anthracite Hardware. Made from mil-spec nylon, this durable strap features Anthracite hardware, including an engraved square buckle, for a sophisticated touch. Its 20mm size fits a variety of watches, while its 280mm length ensures a comfortable fit on any wrist. The black color and sleek design make it perfect for any occasion, and the nylon material is both comfortable and easy to clean. With this DEFSTAN strap, you can elevate your watch accessory collection and enjoy a stylish and durable design.
---
Nylon DEFSTAN Strap with Anthracite Hardware, Black, 20mm