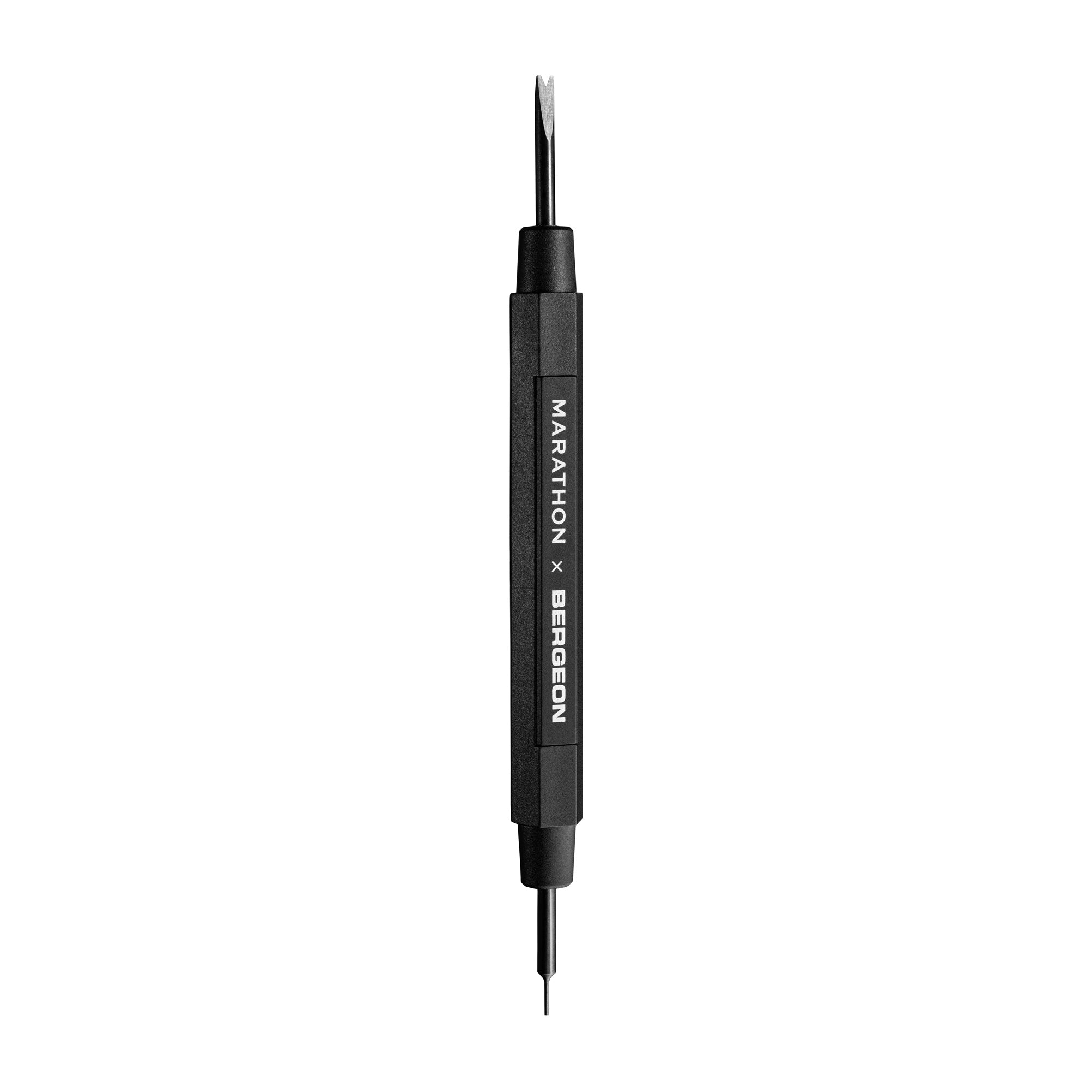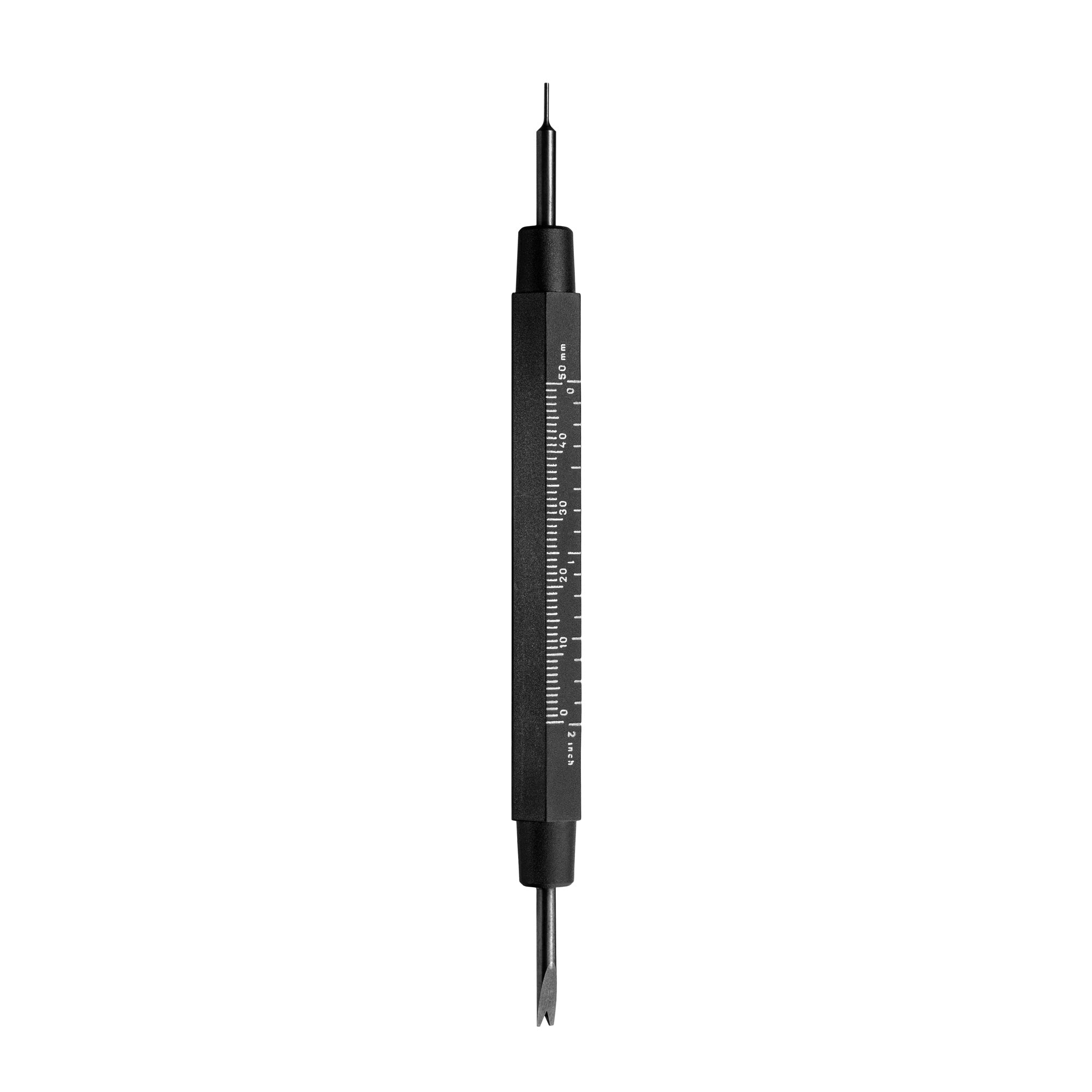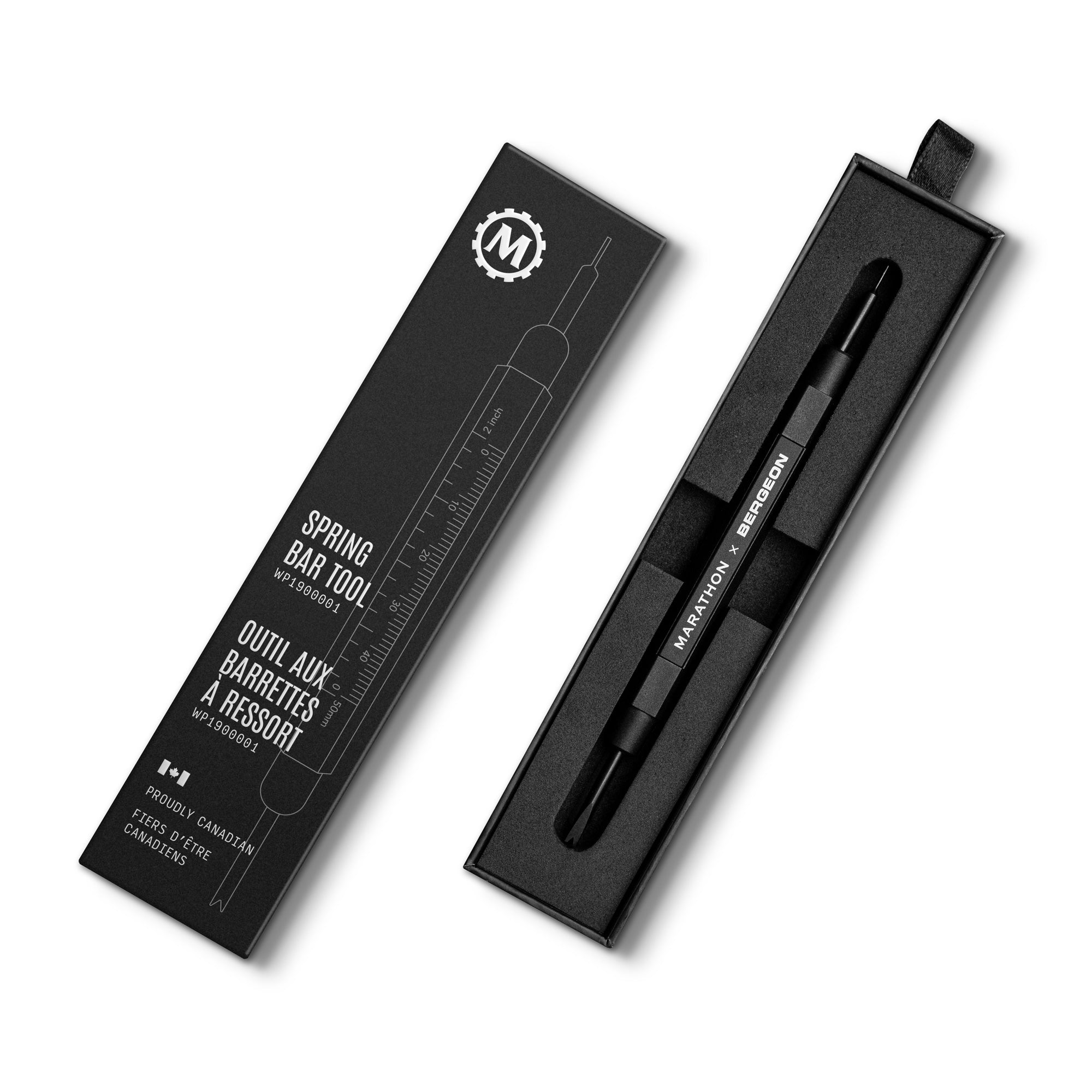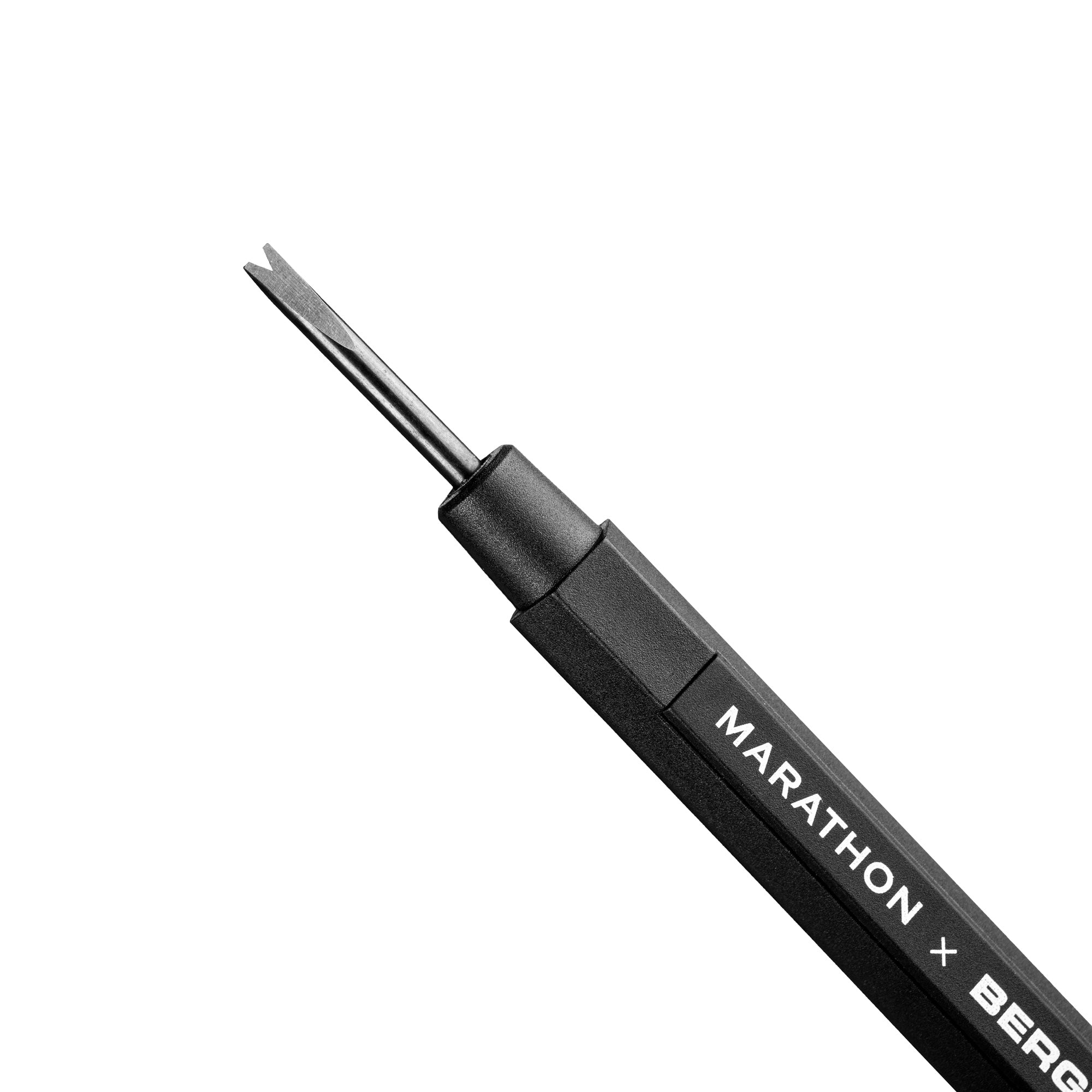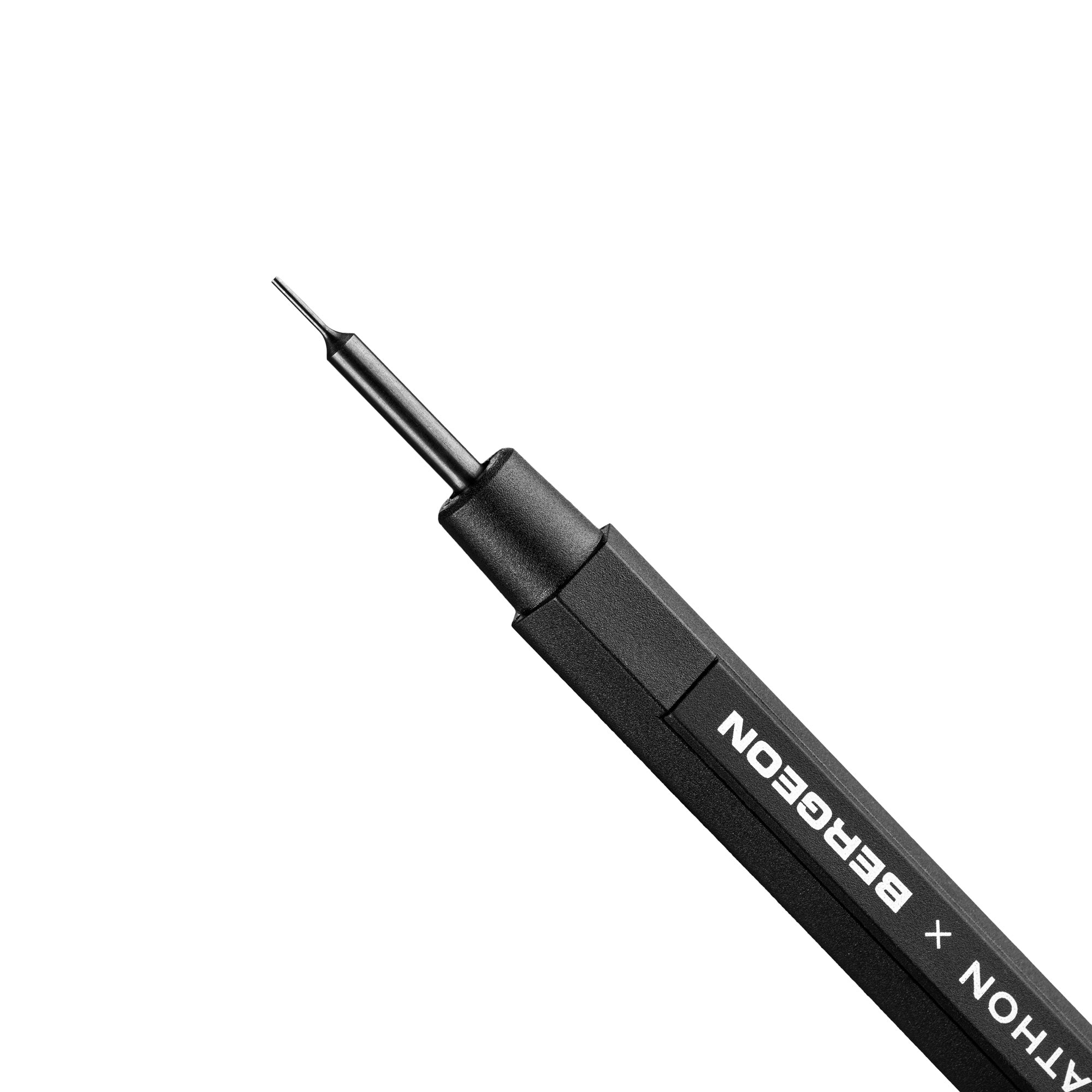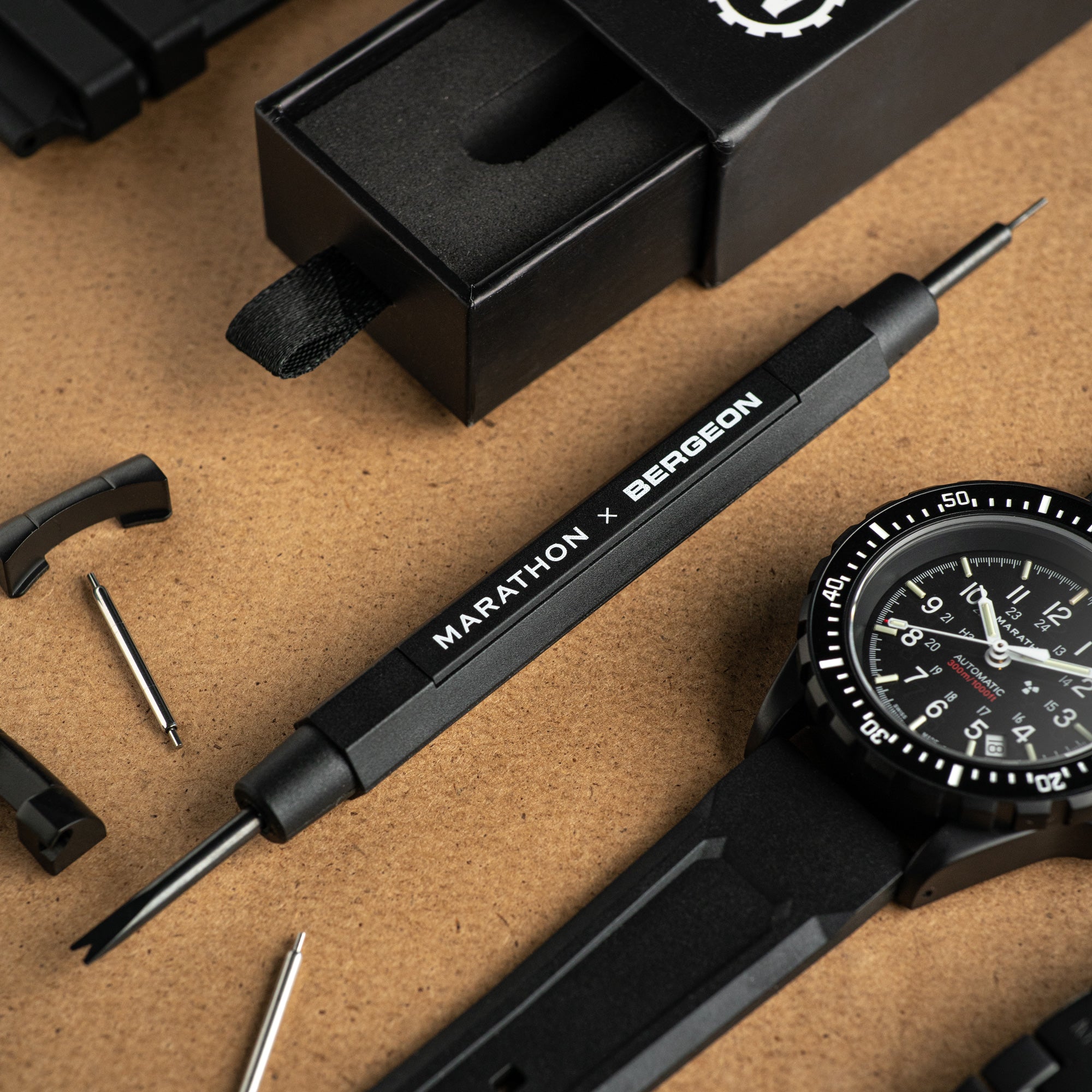 Marathon x Bergeon Spring Bar Tool
Price includes taxes and fees.
---
T
he Marathon x

 
Bergeon
 

Spring Bar Tool
 

is

 
a Swiss-made precision instrument

 
utilized
during strap changes and watch

 
maintenance
.
 

An essential tool for watch

 
enthusiasts,
 

horology

 
professionals, and

 
anyone that wants to refresh their

 
dail
y-wear
 

with a new strap.
---
Marathon x Bergeon Spring Bar Tool
Description
Elevate your watch maintenance with the Marathon x Bergeon Spring Bar Tool. Manufactured in La Chaux-de-Fonds, Switzerland, this professional-grade instrument is engineered and manufactured with Swiss craftsmanship and precision.

Crafted with meticulous attention to detail, the Marathon x Bergeon Spring Bar Tool is constructed by Bergeon, one of the most trusted horological tool manufacturers in the world. The device features a forked tip and pin tip, both made from hardened blackened steel, ensuring exceptional strength and reliability in any watch maintenance task. The forked end excels at effortlessly releasing shouldered springbars, while the pointed tip allows for seamless adjustments of bracelet clasps and hassle-free strap swaps with drilled lugs and shoulderless springbars.

With its textured, matte-black handle, the tool offers a firm and confident grip, enabling precise control during intricate operations. Adding to its versatility, the built-in ruler displays measurements in millimeters and inches.

The Marathon x Bergeon Spring Bar Tool comes in premium packaging, meticulously designed to ensure that the tool remains in pristine condition.
Technical Information
Length: 148mm/5.5in
Pin Tip Diameter: 0.8mm
Tip Material: Blackened Hardened Steel (50-52 HRC)
Handle Material: PVC
Scale Quantity: 2
Scale Range: 0-50mm (0-2in)