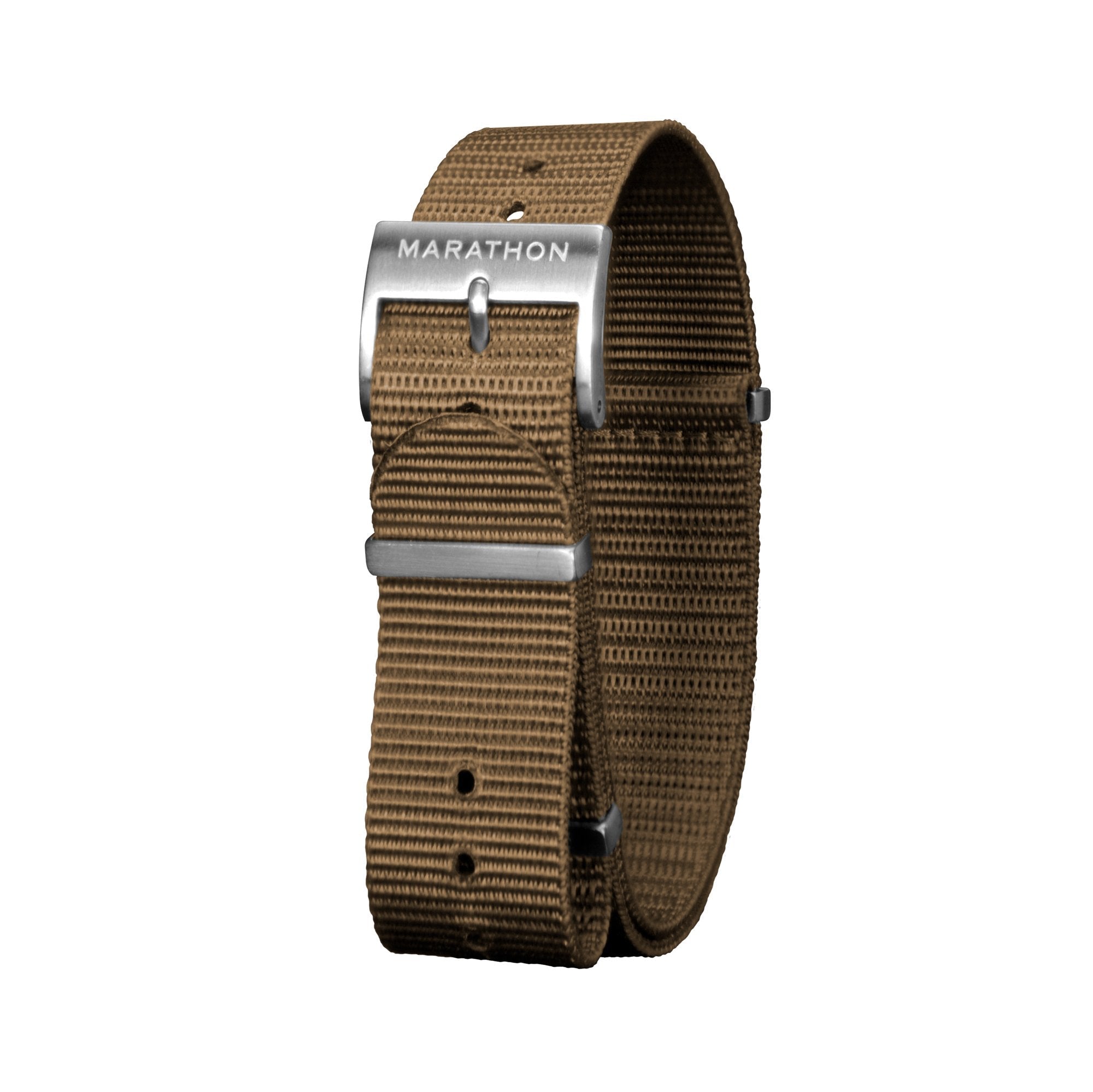 Nylon DEFSTAN Strap, Desert Tan, 16mm
Price includes taxes and fees.
---
Description

Additional Info
COLLOQUIAL NAME: 
Nylon Defence Standard (DEFSTAN) Strap
STRAP MATERIAL:
 Ballistic Nylon
HARDWARE MATERIAL: 
316L Stainless Steel
OVERALL LENGTH:
305mm (12 inches)
WATCH LUG WIDTH: 
16mm
• Nylon DEFSTAN strap made from mil-spec nylon.
• Stainless steel hardware including engraved square buckle.
• Available in sizes 16mm, 18mm, 20mm and 22mm.
• Total length: 280mm~11 inches (Not Including Buckle)
• Three colors: Black, Sage Green & Desert Tan.
• Comfortable to wear and easy to clean.
• Durable and long-lasting.

These DEFSTAN nylon straps can be used with all Marathon wrist watches and with other brands. Constructed of military spec nylon with 316L stainless steel hardware including substantial engraved square buckle. Available in four sizes and three colors.
---
Nylon DEFSTAN Strap, Desert Tan, 16mm