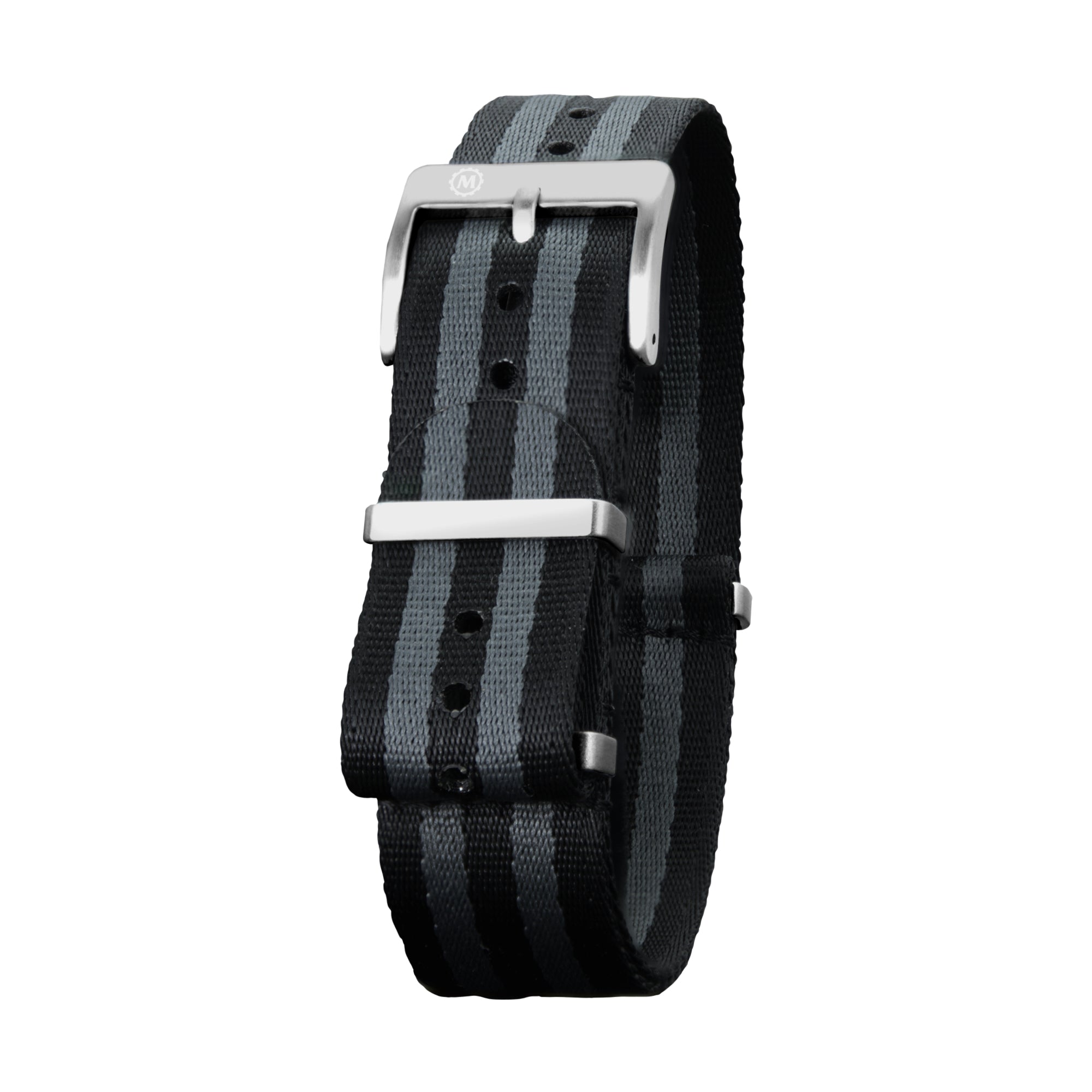 Seat-Belt Weave Nylon DEFSTAN Strap, Black, Grey & Black, 20mm
Price includes taxes and fees.
---
Description

Additional Info
COLLOQUIAL NAME:

 
Seat-belt Nylon Defence Standard (DEFSTAN) Strap
STRAP MATERIAL:
 Seat-belt Nylon
HARDWARE MATERIAL: 
316L Stainless Steel
OVERALL LENGTH:

 
305mm (12 inches)
WATCH LUG WIDTH:

 
20mm
The Nylon DEFSTAN strap boasts mil-spec nylon for exceptional durability. It showcases stainless steel hardware, including a robust engraved square buckle, ensuring strength. Easy to clean and built to last, it guarantees long-lasting performance. Compatible with Marathon watches and other brands, it's a reliable choice for watch enthusiasts seeking professional-grade quality.
---
Seat-Belt Weave Nylon DEFSTAN Strap, Black, Grey & Black, 20mm