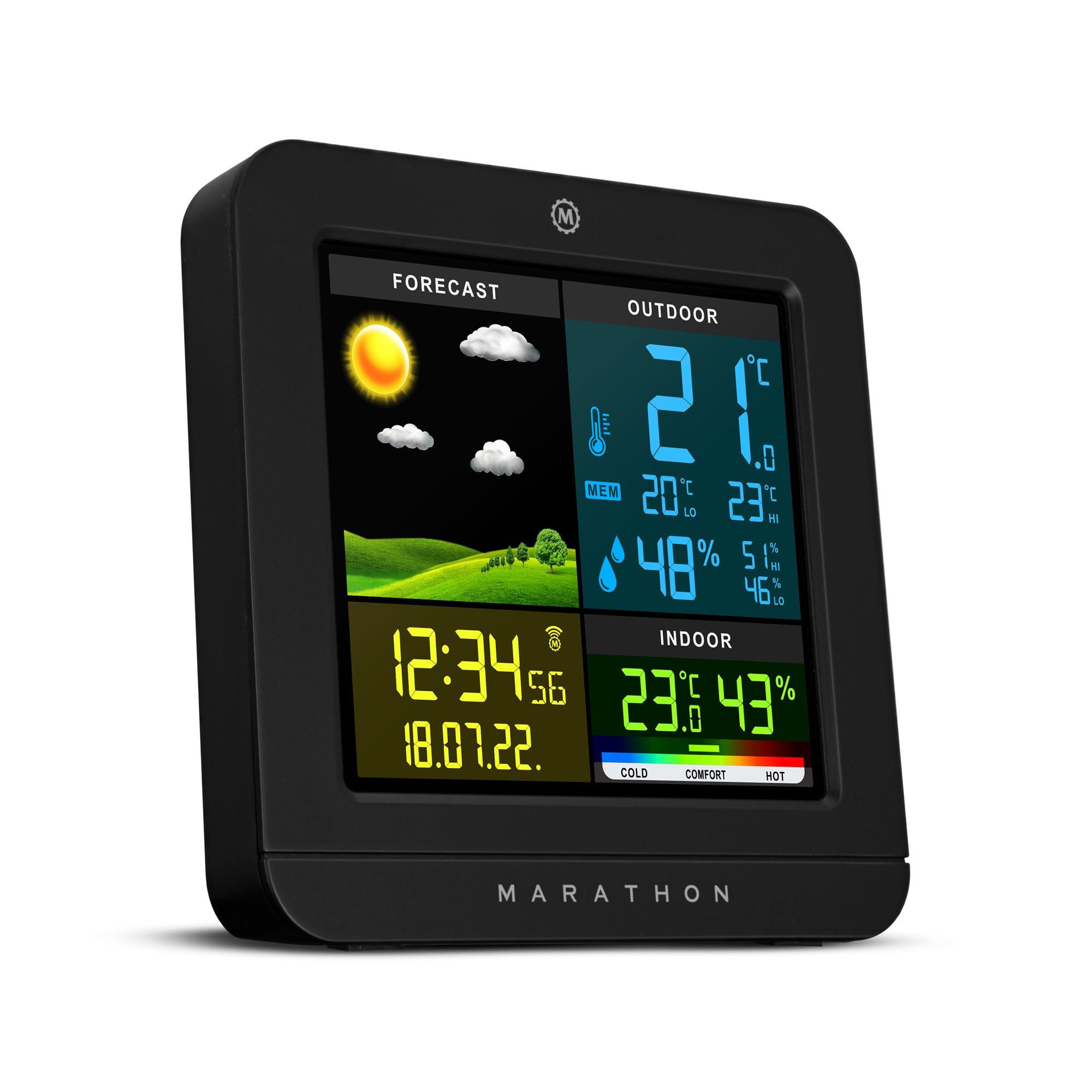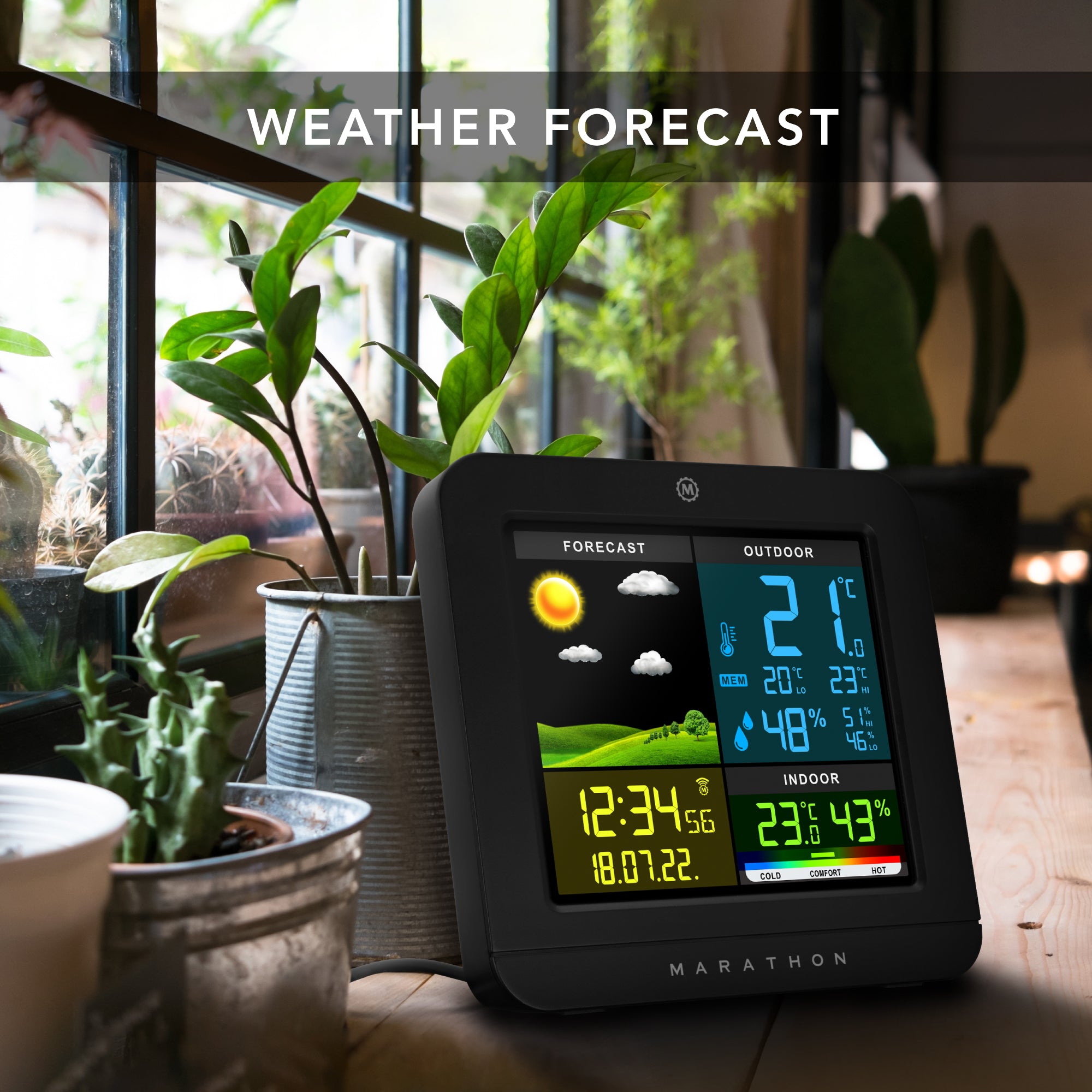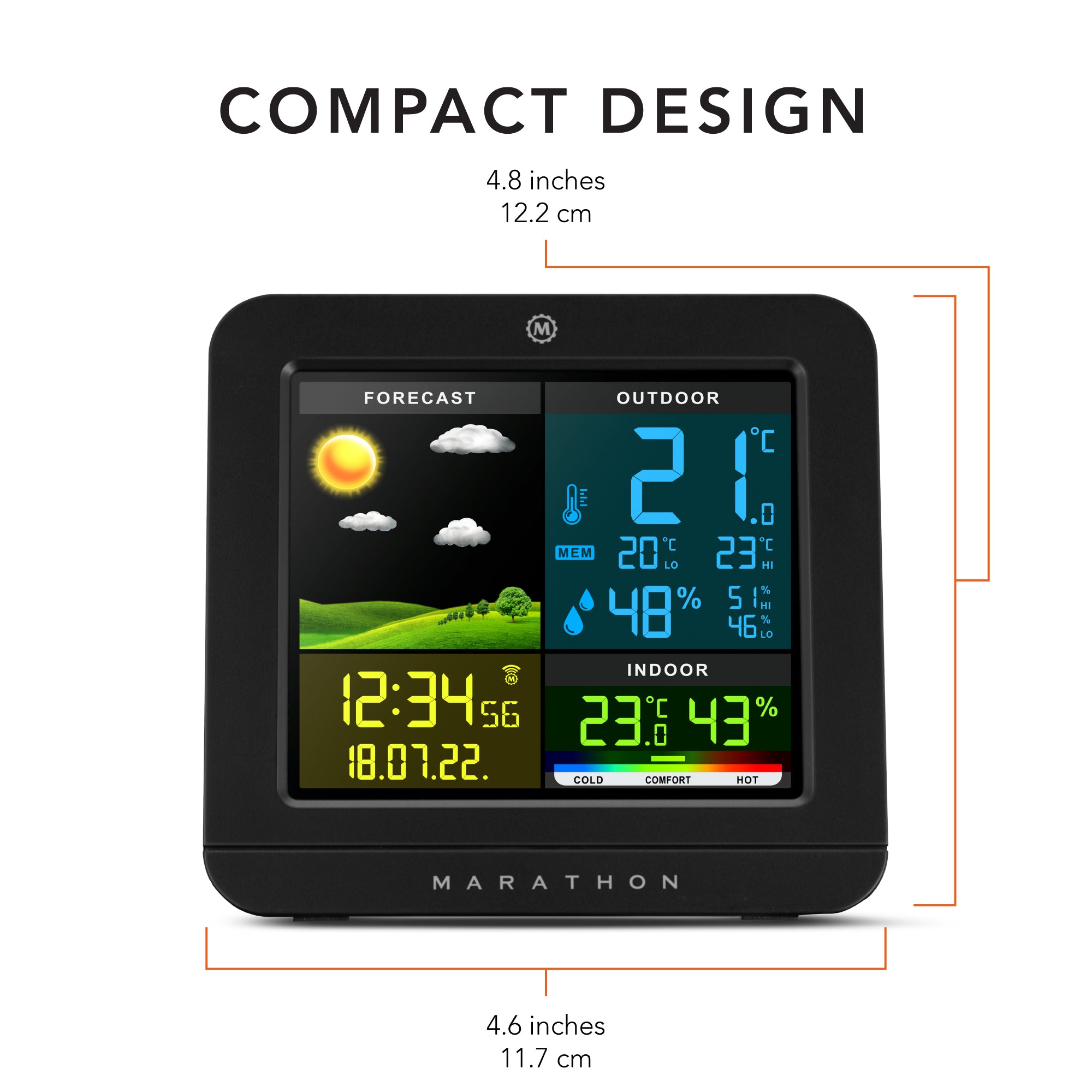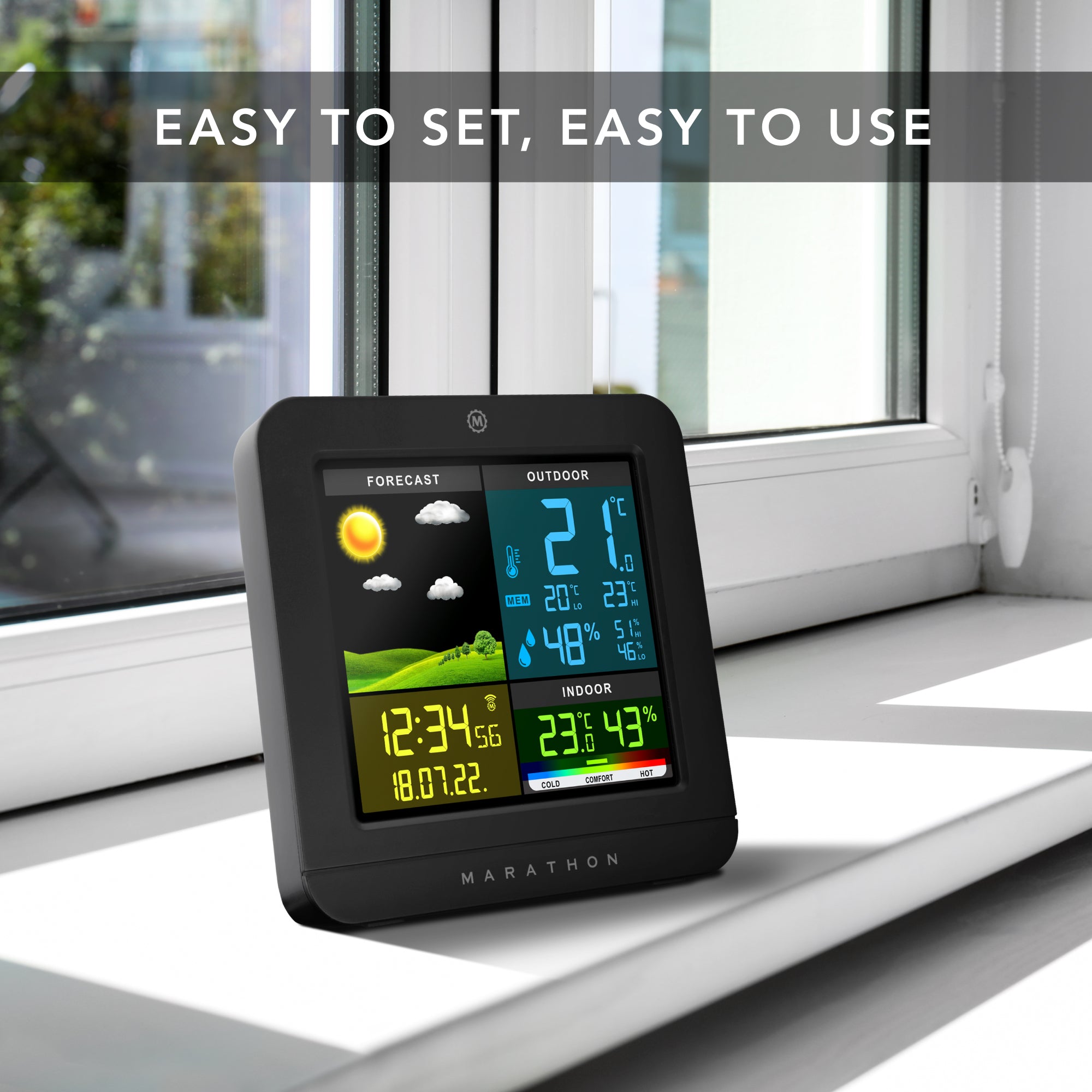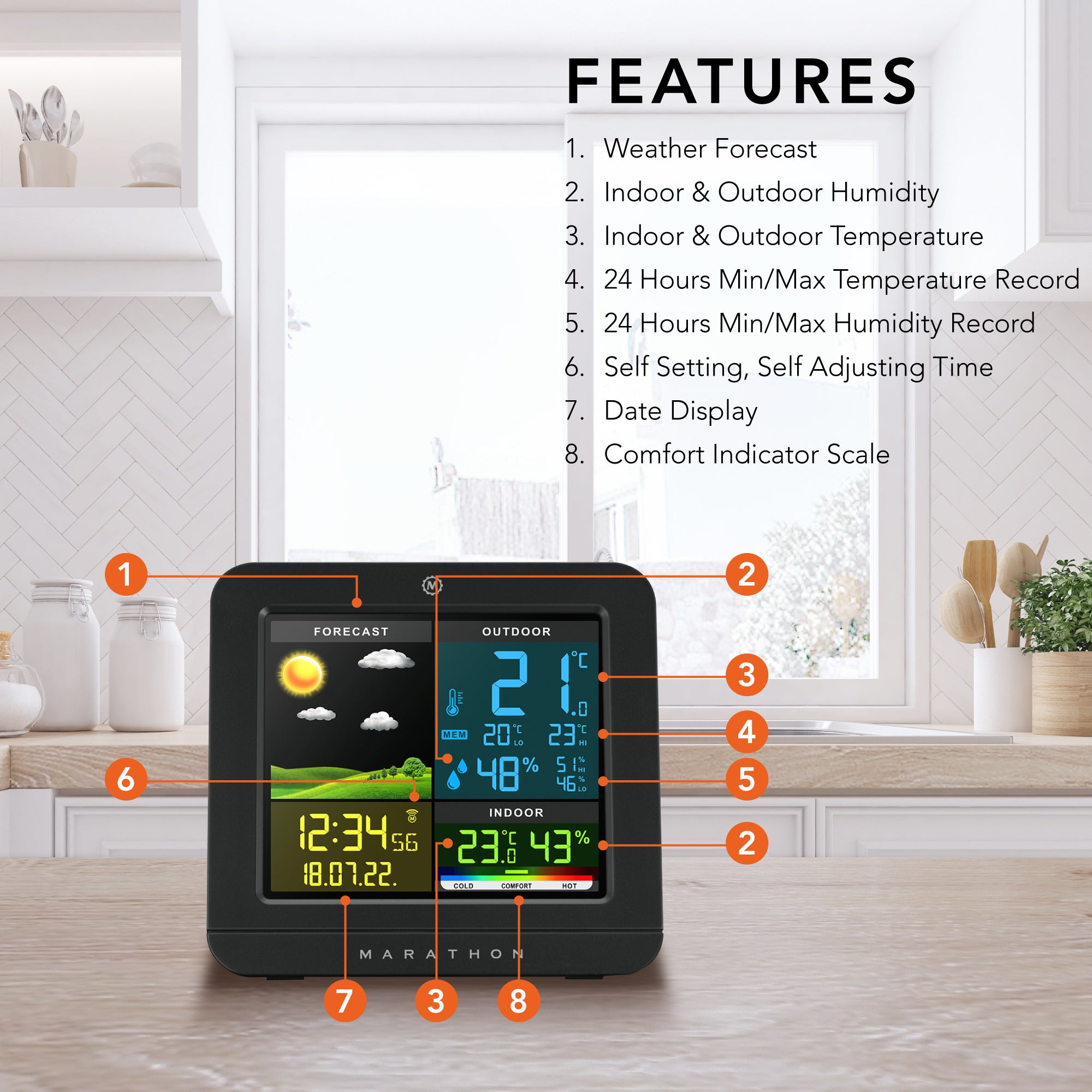 Atomic Weather Station with Colour Display & Remote Sensor
Price includes taxes and fees.
---
Empower yourself to tackle the day with Marathon's Atomic Weather Station. This full-color weather station displays the current outdoor temperature and humidity conditions through a wireless remote sensor. Featuring self-setting, self-adjusting timing, instant weather forecast functionality, and easy-to-set, slide-switches. This small compact weather station delivers in a big way to ensure you're always on time and prepared for the day.
REMOTE SENSOR:
Indoor/Outdoor weather-resistant sensor that relays temperature and humidity back to the clock.
SELF SETTING/SELF ADJUSTING:
Using radio frequencies broadcast from Frankfurt's tower
.
(Atomic feature only functions within the European Region).
LOCAL WEATHER FORECAST
: Full LCD display with weather icons that reflect an accurate forecast of your local vicinity.
MULTIPLE DISPLAY MODES:
12 or 24-hour display formats with temperature display in Celsius or Fahrenheit.
TEMP/HUMIDITY HISTORY:
Records the past 24 hours max and min of temperature and humidity
8 LANGUAGES:
German, French, Spanish, Italian, Dutch, Danish, Russian, and English
---
Atomic Weather Station with Colour Display & Remote Sensor