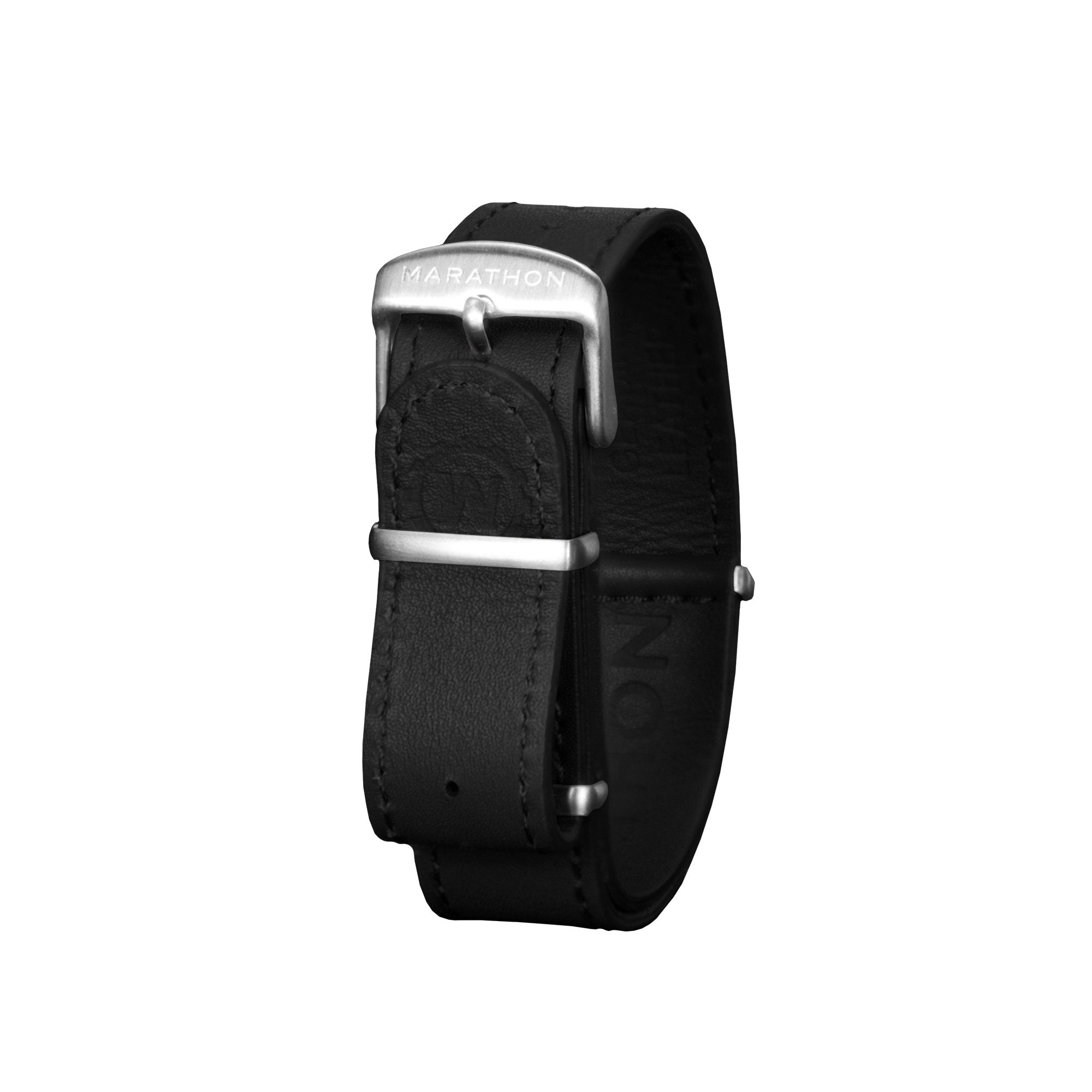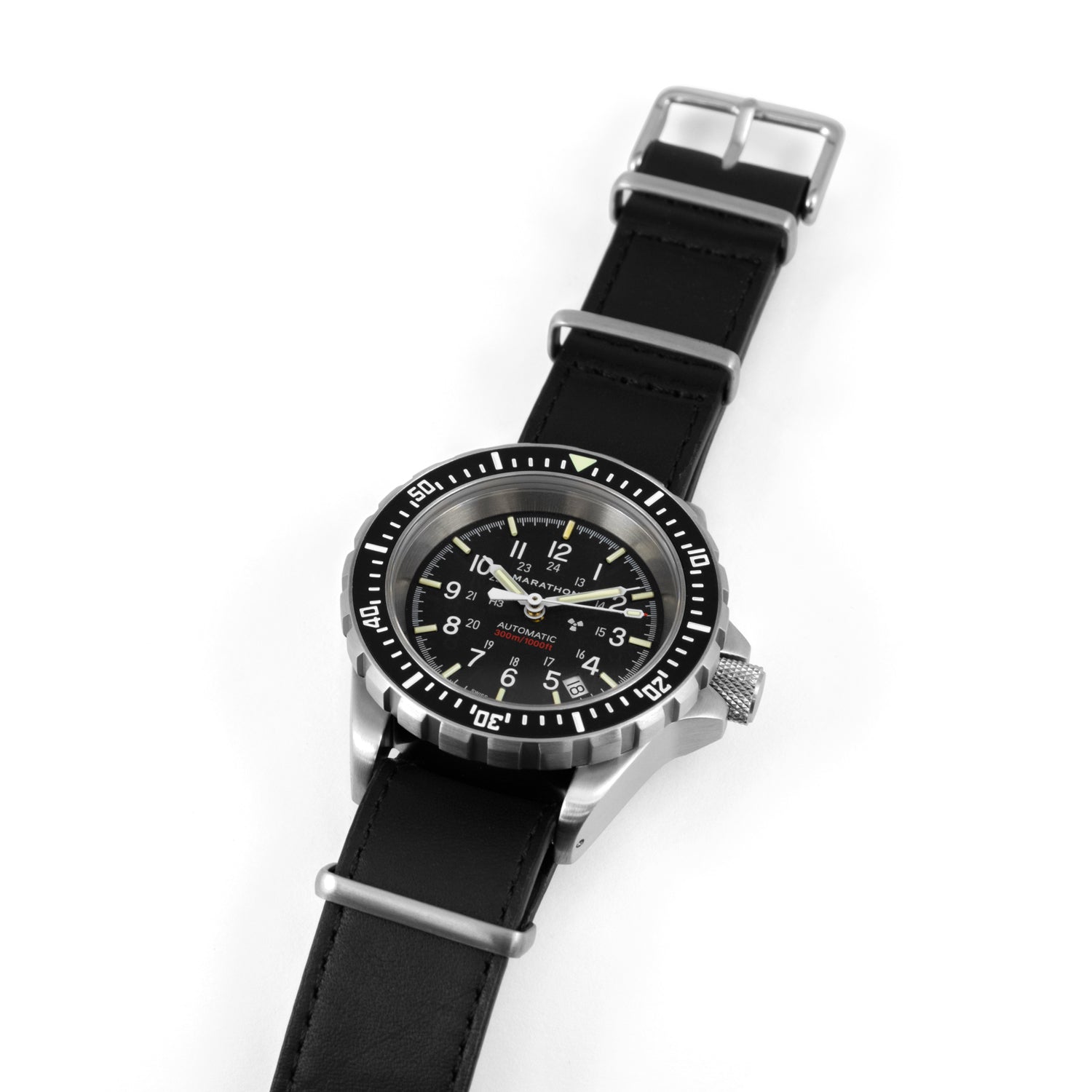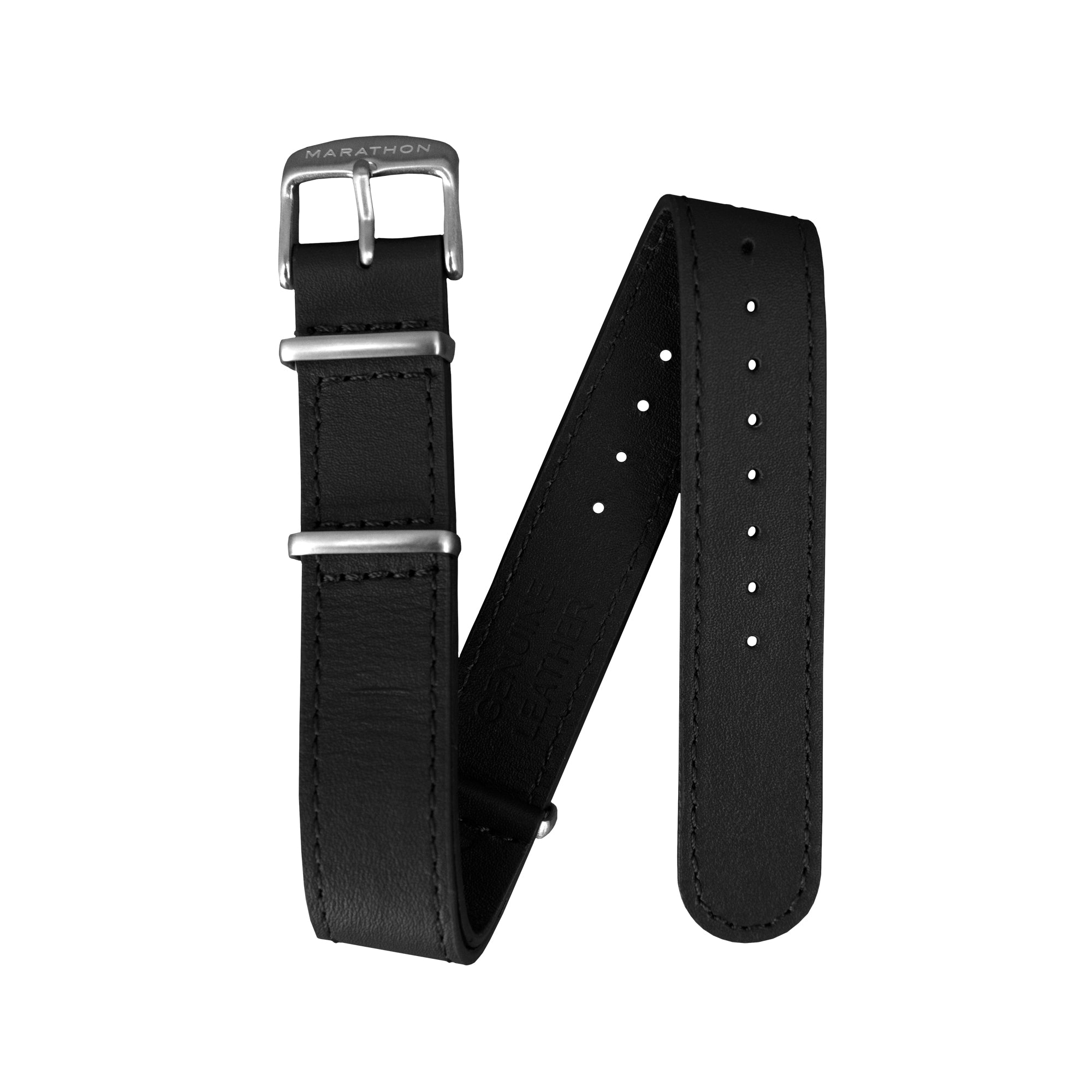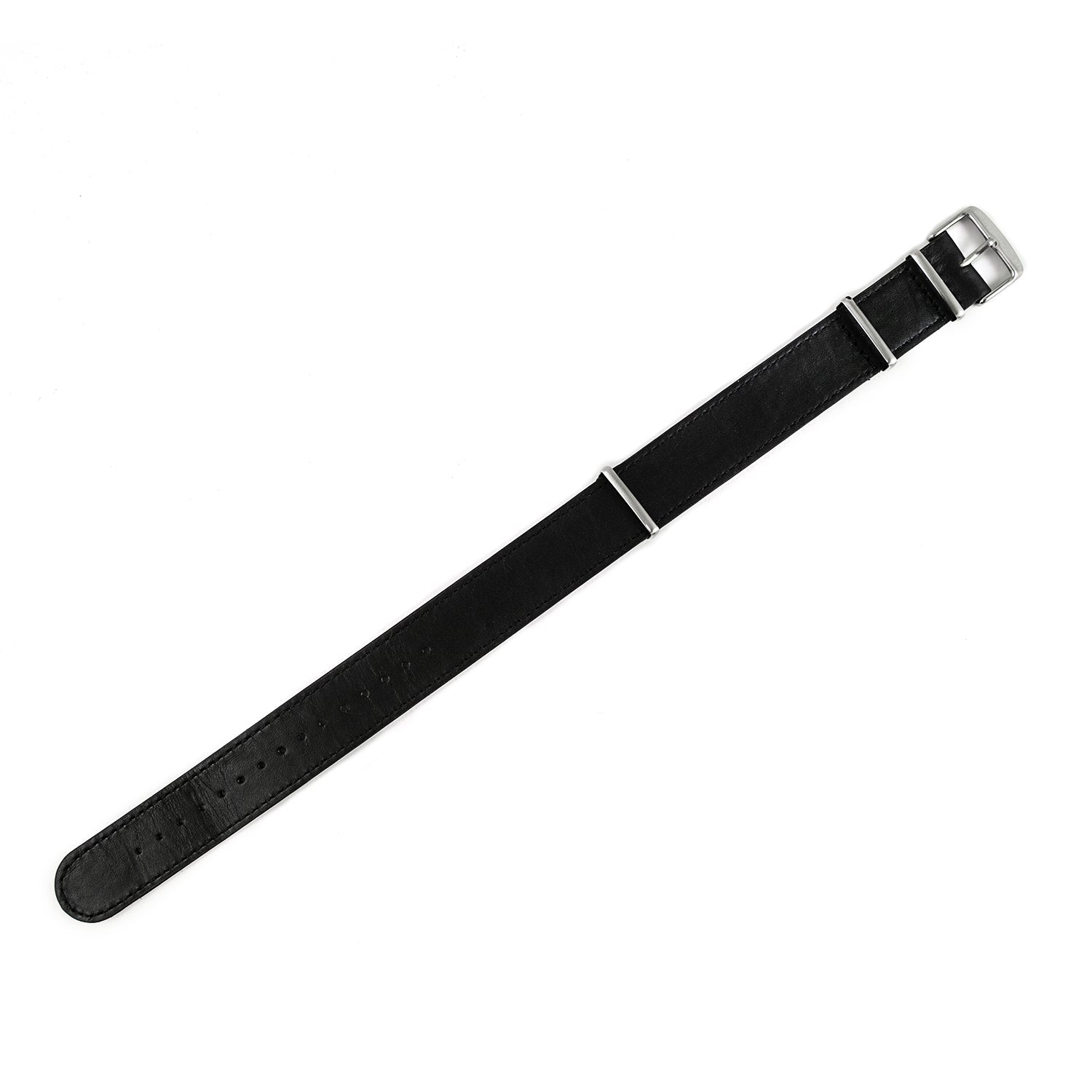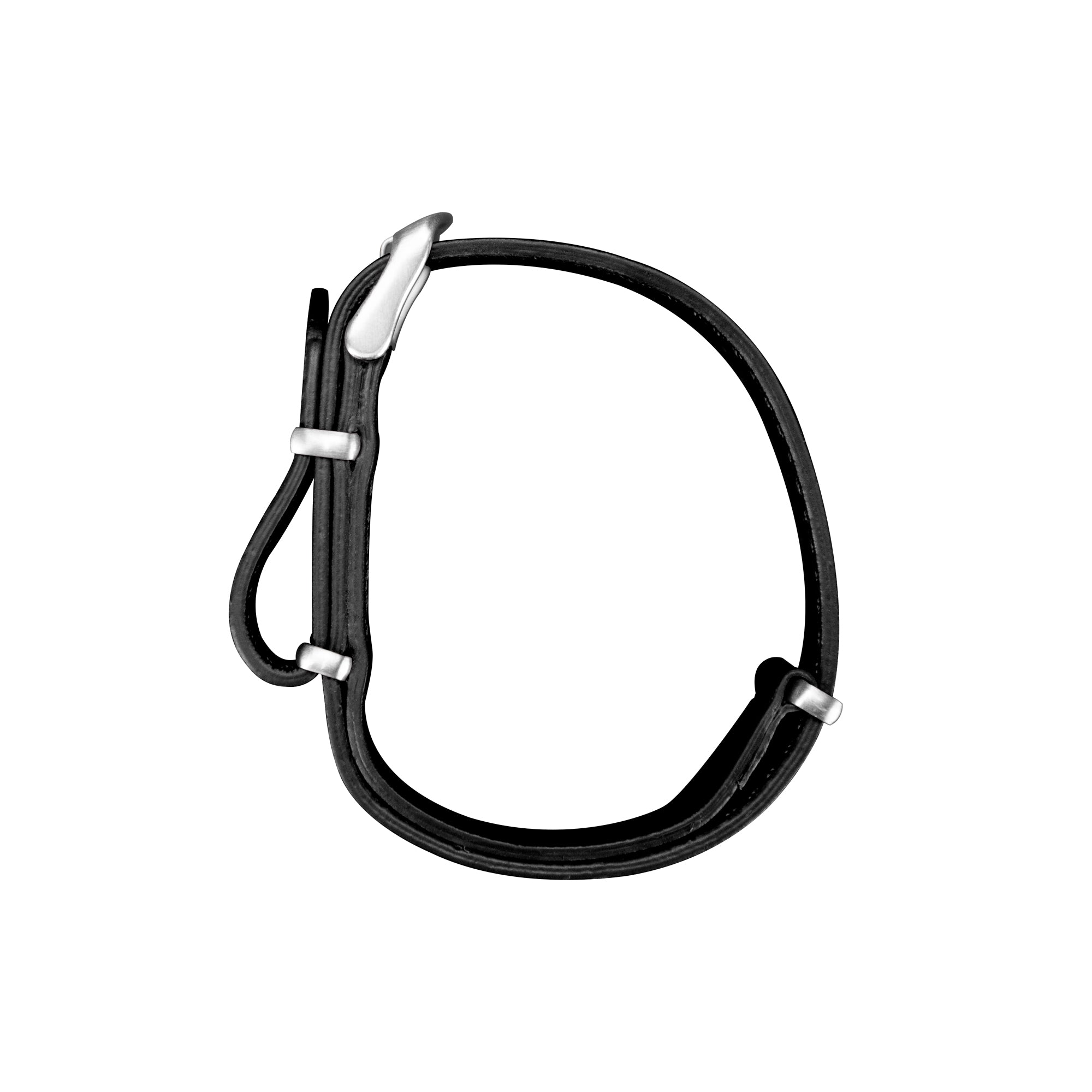 Leather DEFSTAN Strap, Black, 20mm
Price includes taxes and fees.
---
Description

Additional Info
COLLOQUIAL NAME: 
Leather Defence Standard (DEFSTAN) Strap
STRAP MATERIAL:
Premium genuine leather
HARDWARE MATERIAL: 
316L Stainless Steel
OVERALL LENGTH:
305mm (12 inches)
WATCH LUG WIDTH: 
20mm
Inspired by the nylon watch straps issued by the UK ministry of Defence: Defence standard 66-47, Marathon DEFSTAN style leather straps are made from soft and supple black, dark tan, and olive green premium genuine leather, and finished on both sides with the matching waxed stitching. This strap features a 316L stainless steel signed buckle.
---
Leather DEFSTAN Strap, Black, 20mm