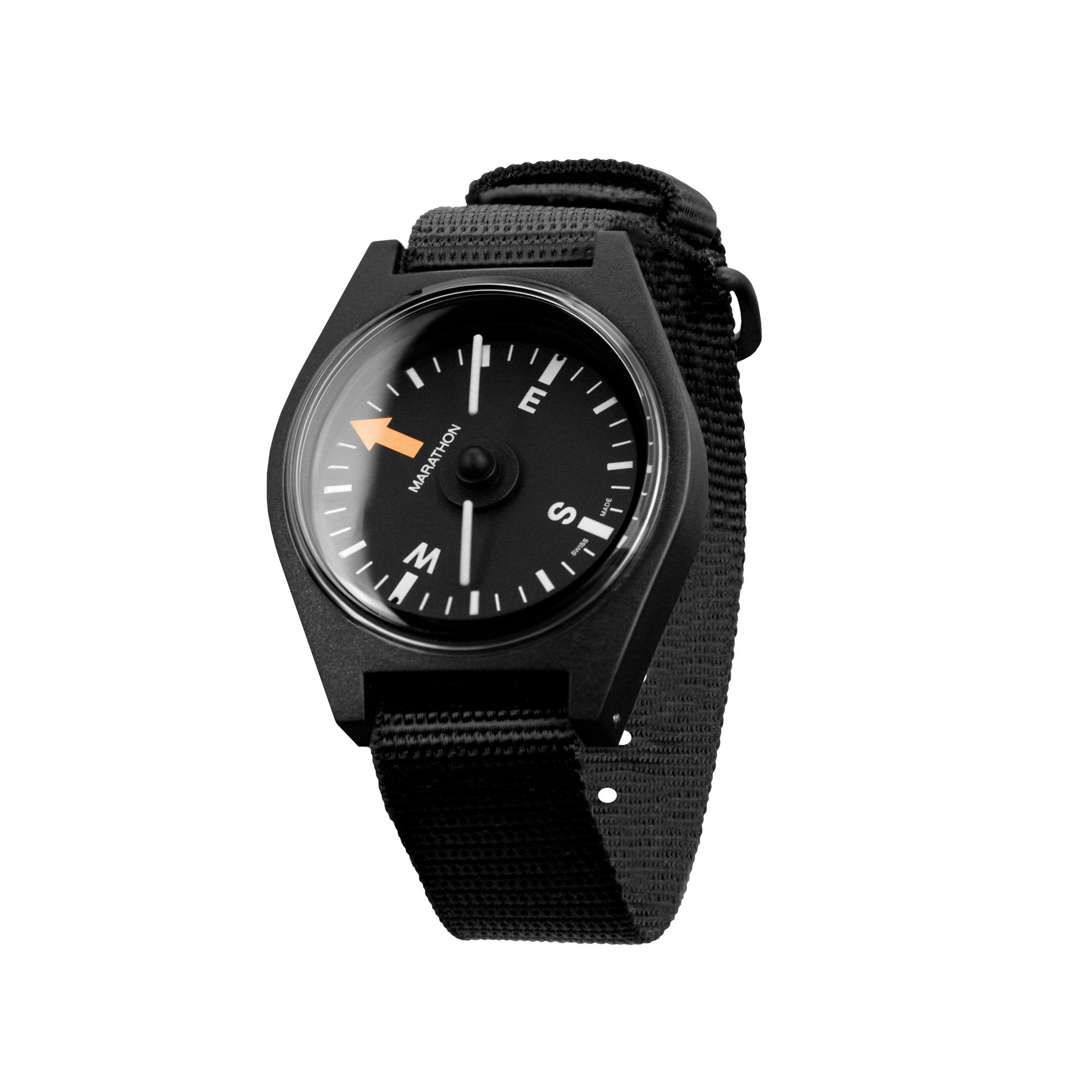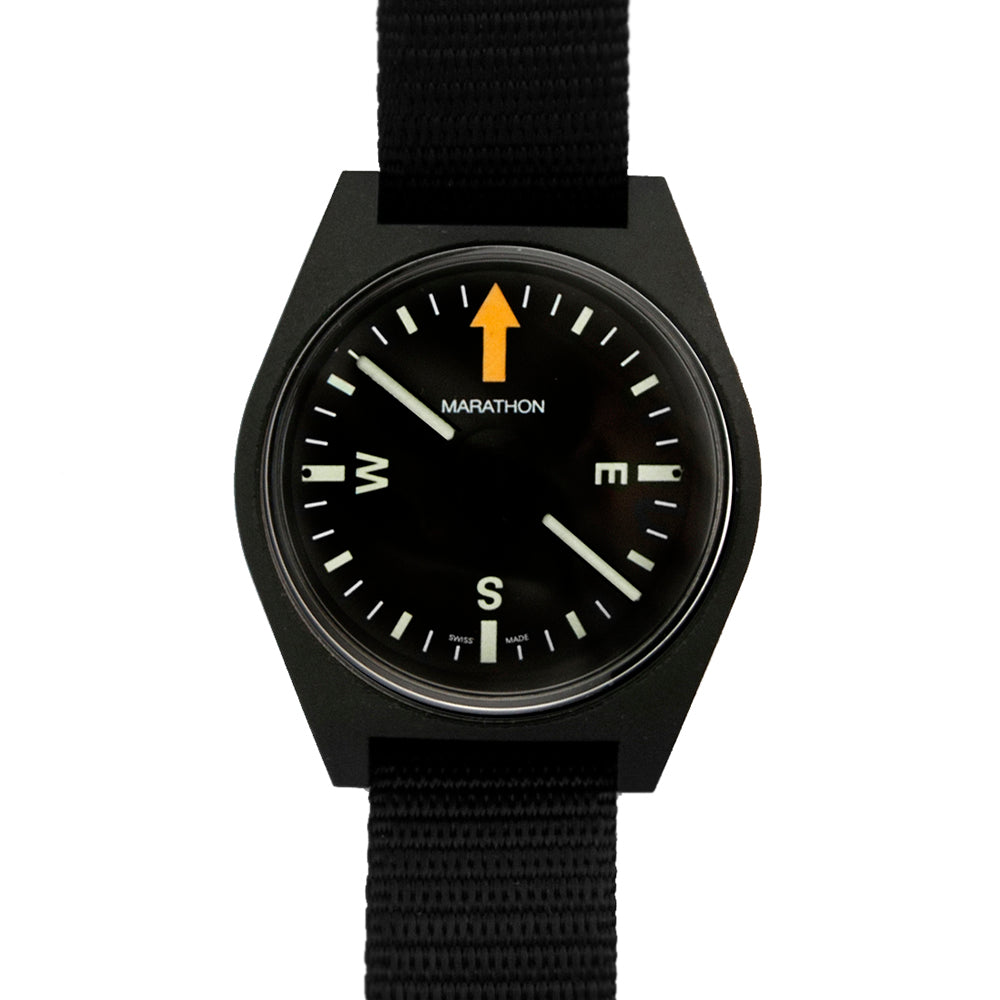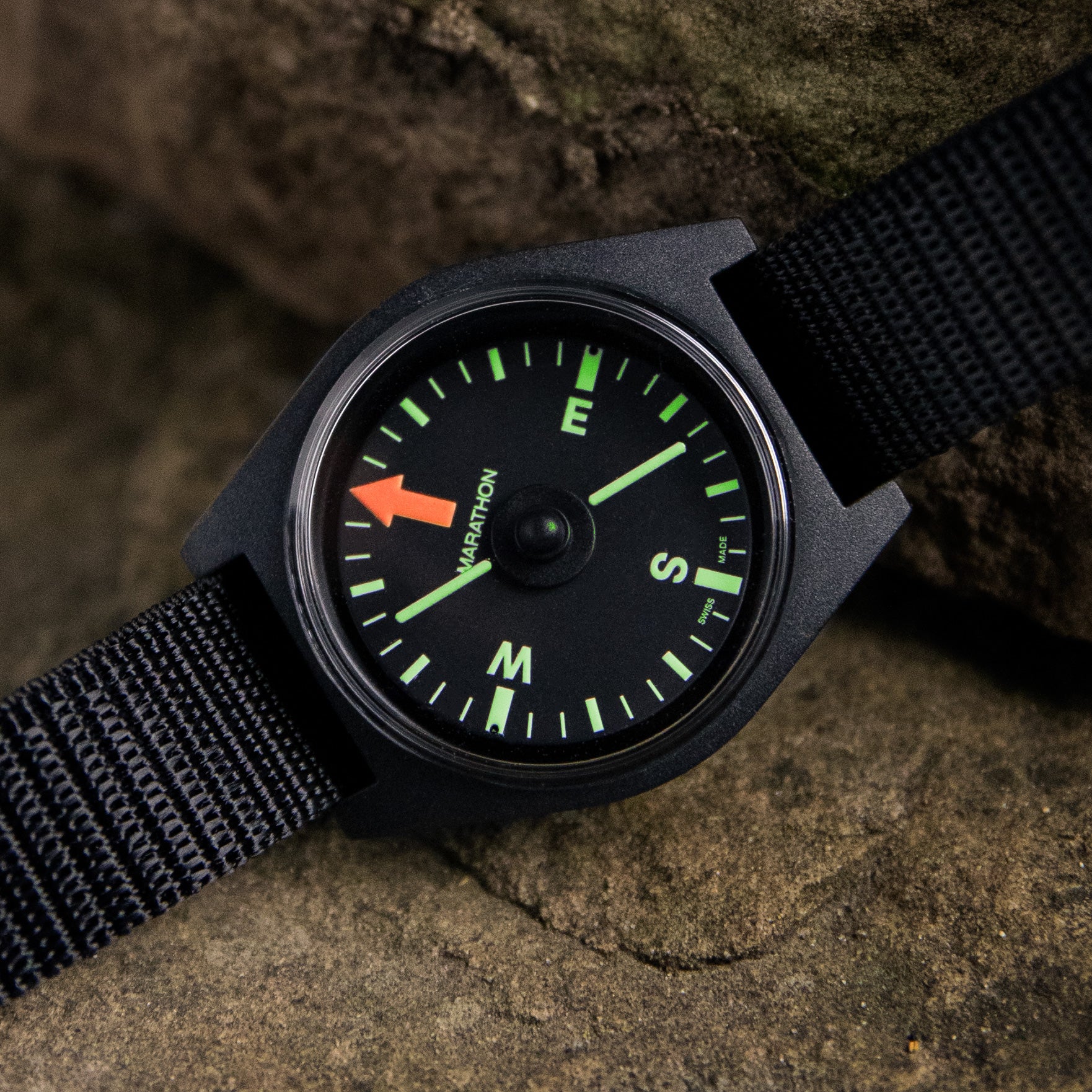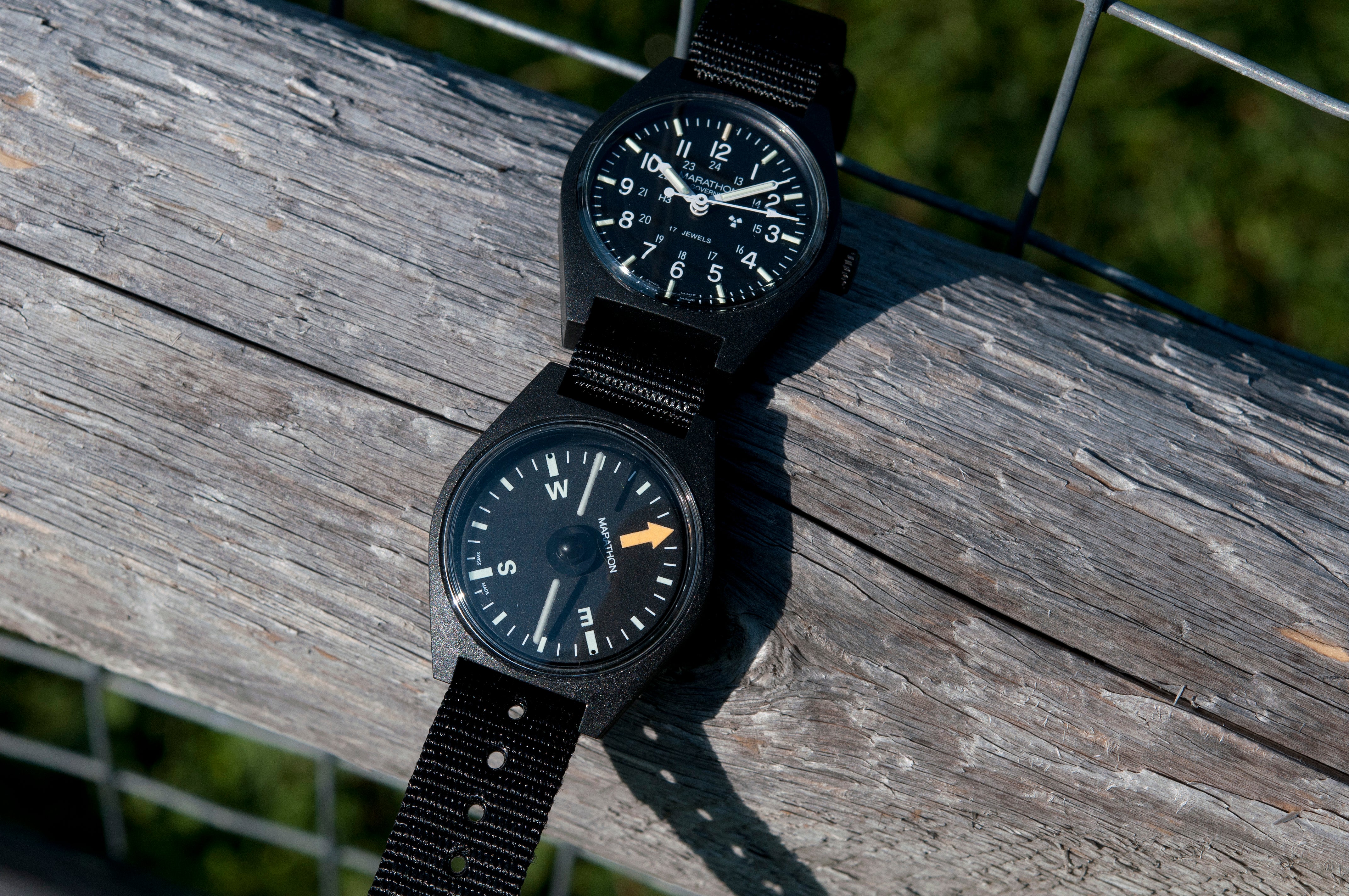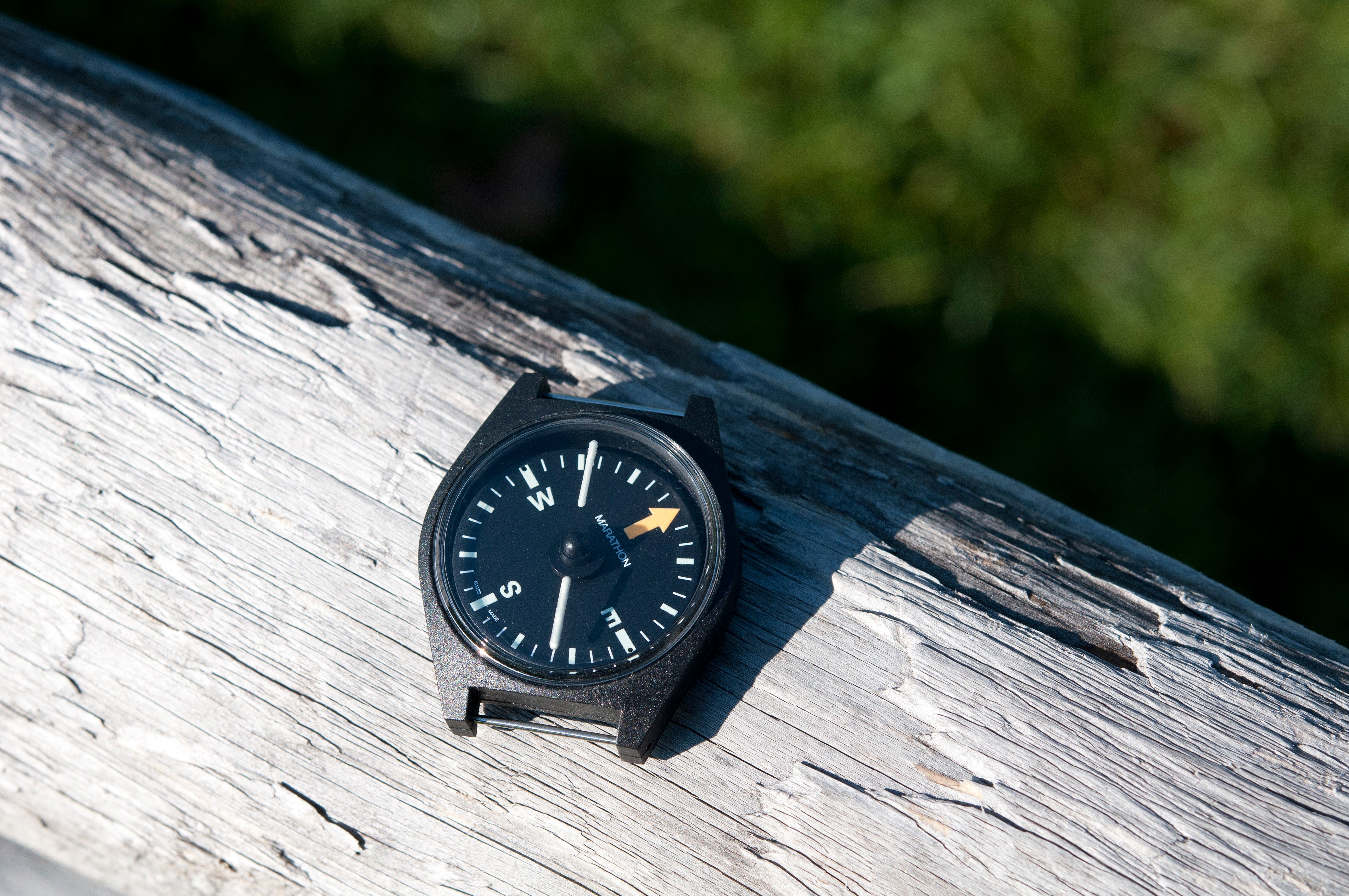 Glow-in-the-Dark Unmounted Wrist Compass
Price includes taxes and fees.
---
Description

Additional Info
Crafted by Marathon, this wrist compass shares the rugged build of the General Purpose series. Its black dial boasts luminescent MaraGlo paint, aiding navigation in low-light situations, while remaining visible for up to 8 hours after charging. Designed for SERE 
(Survival, Evasion, Resistance, and Escape), it's water-resistant up to 30 meters, housed in high-impact fibreshell resin, and sports a 
nylon
 strap for versatile attachment to 16mm lug-width watches. Ideal for critical missions in extreme conditions.
MULTIPURPOSE: Ideal for any outdoor, survival, professional, or emergency setting. Can be used by the military, rescue teams, campers, and guides.

DURABLE: Built to withstand harsh conditions while being lightweight and compact. Dust and splash resistant.

GLOW IN THE DARK: Visible for up to 8 hours after charging

ATTACHABLE: Can be worn with any watch band with a 16mm lug.

DESIGNED FOR THE NORTHERN HEMISPHERE
---
Glow-in-the-Dark Unmounted Wrist Compass