NEW RELEASE
The 20mm 3-Piece Rubber Strap Kit, now available in OD Green.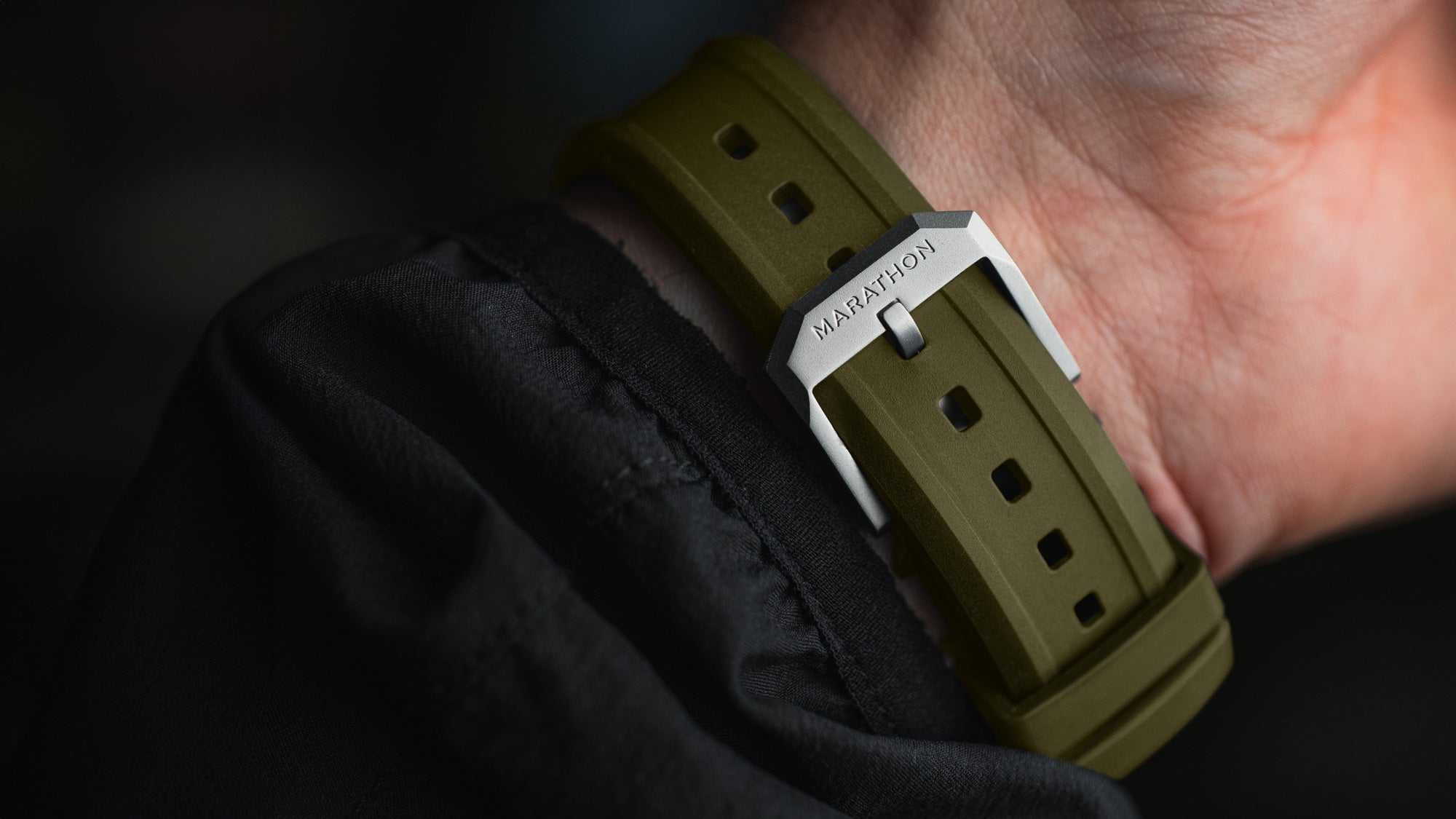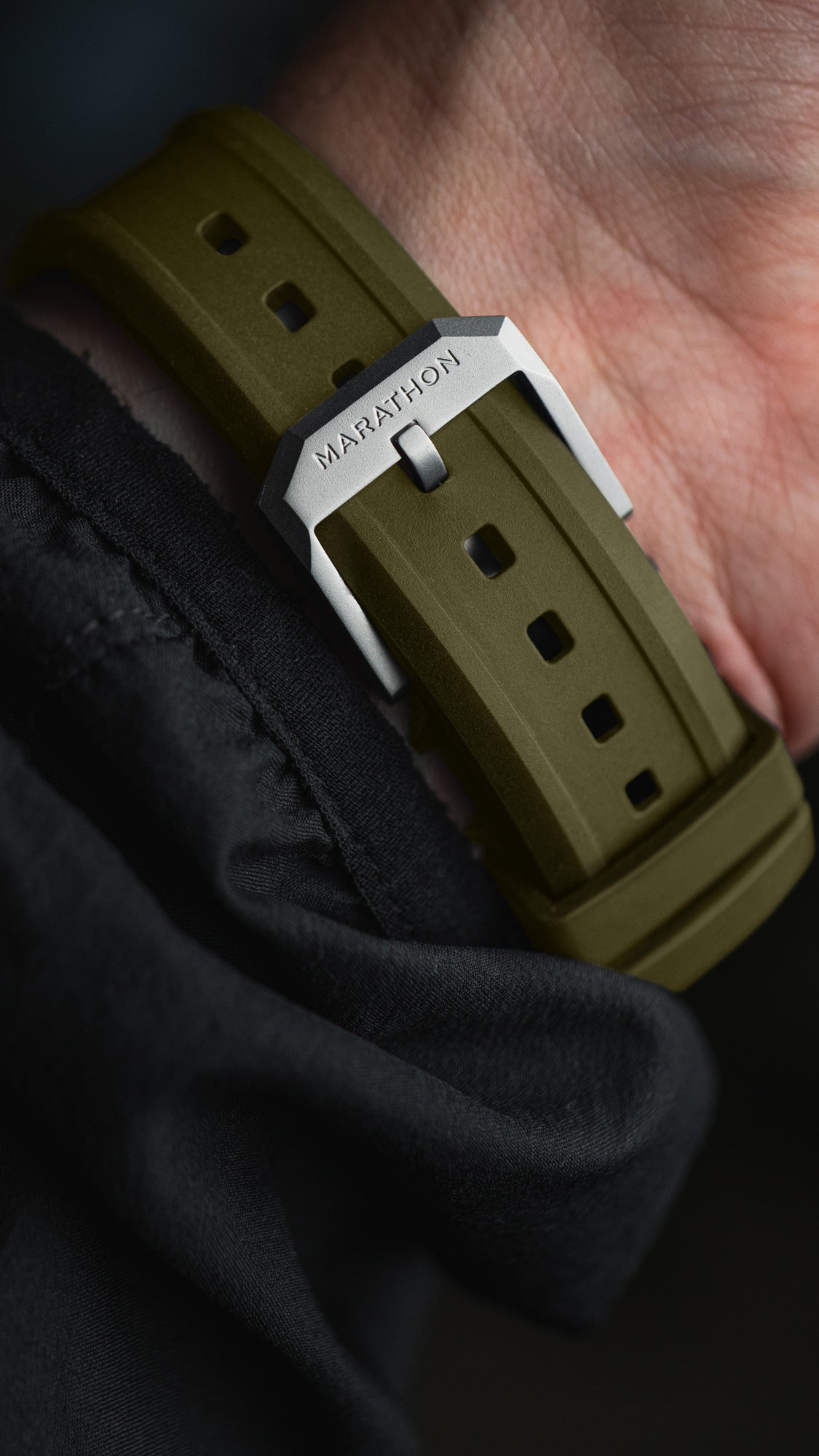 GET SET FOR THE HOLIDAYS
Free 36mm Officer's Quartz with any 41mm or 46mm SAR.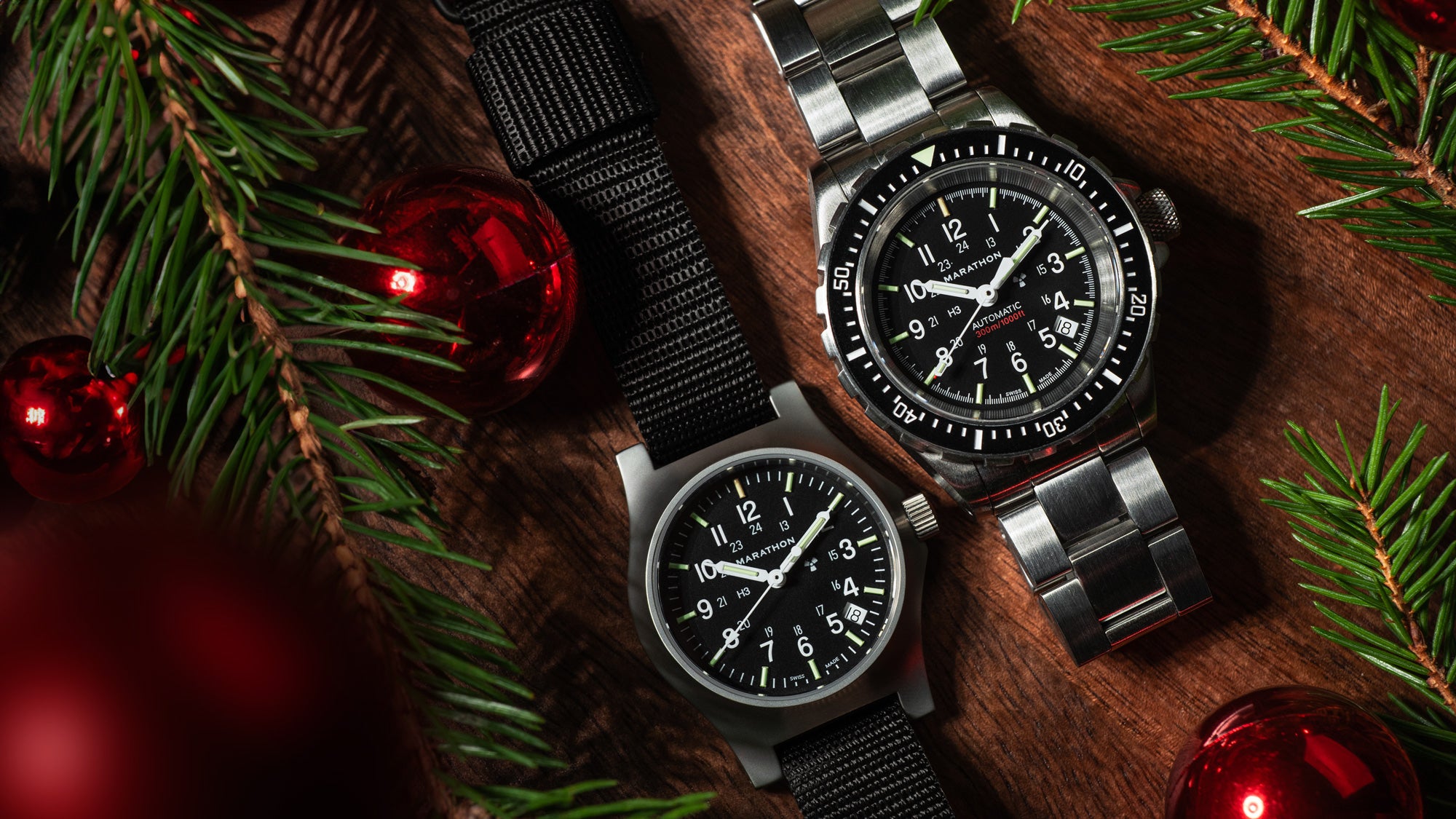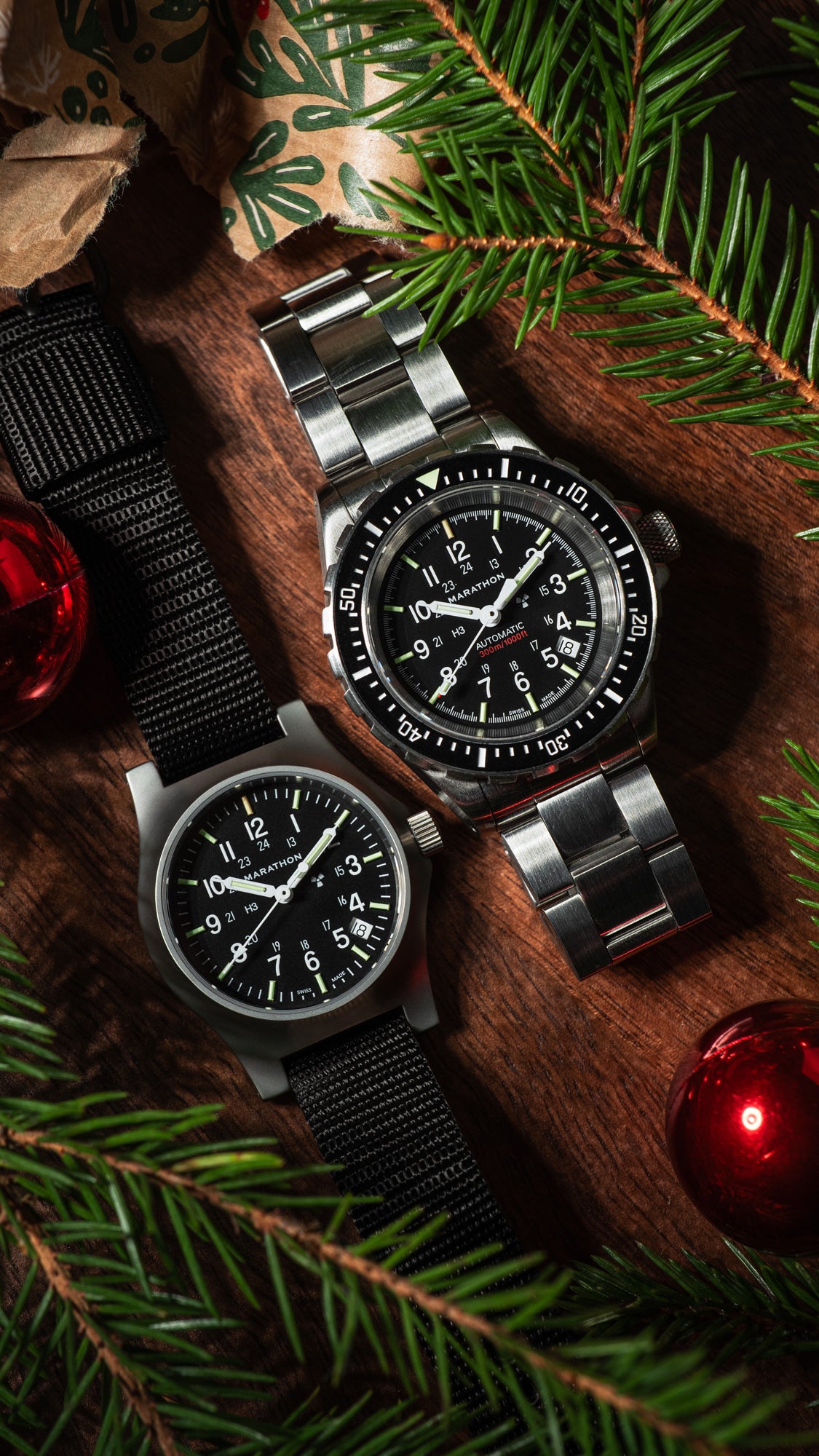 SHOP 41MM & 46MM SAR'S
Purpose-built for active duty and engineered to withstand the toughest challenges.
BEST IN THE LONG RUN
The 84-year legacy continues
Ready for action
Our Dive Watches are purpose-built to stand up to the toughest challenges, ensuring you have a reliable tool in critical situations.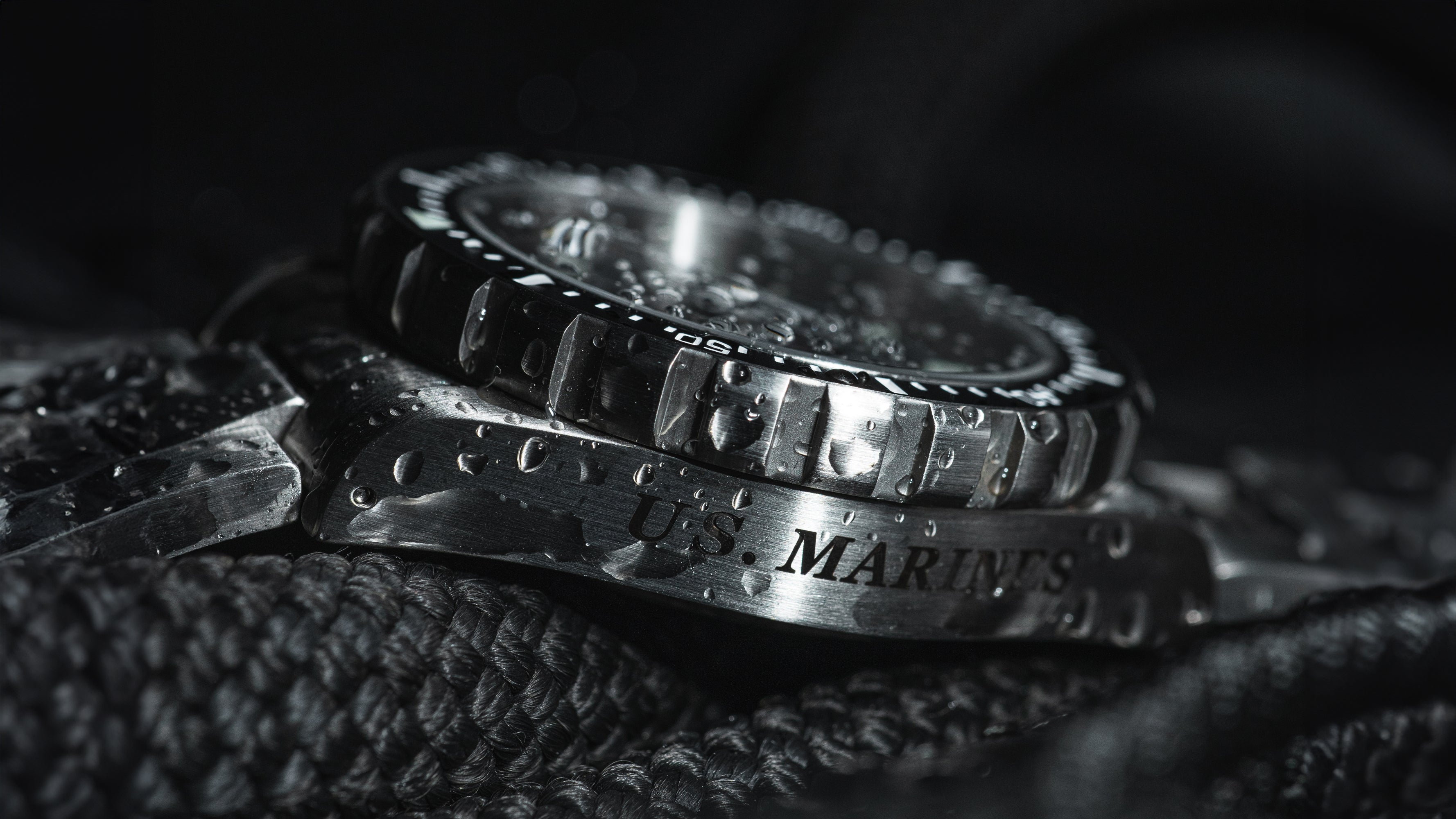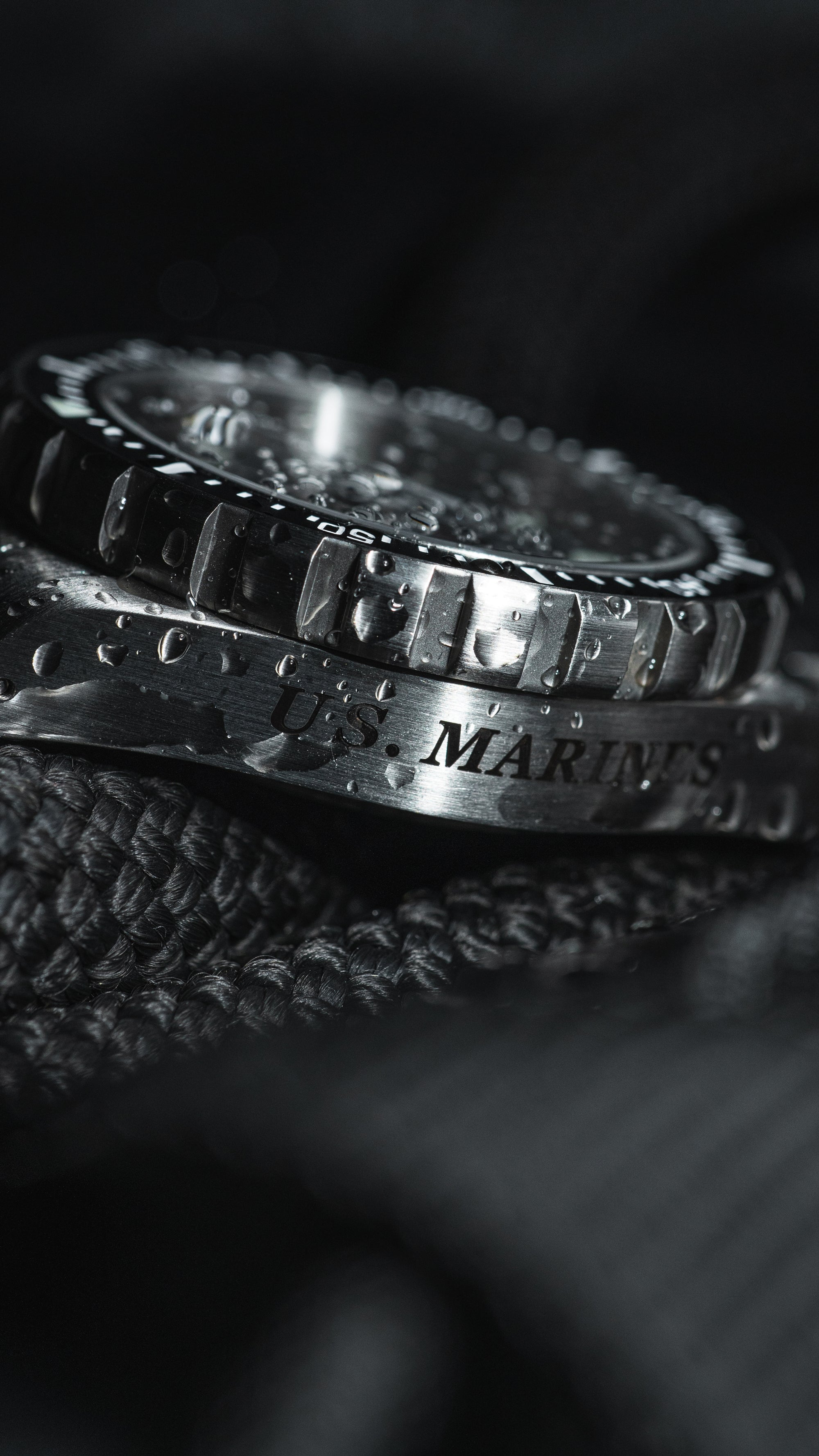 Military-Approved Since 1941
Since 1941, Marathon has been manufacturing timing instruments for the Allied Forces. Today the fourth generation of the family continues the tradition with a wide range of instruments measuring time, temperature and distance, combining military durability with Swiss engineering and craftsmanship to ensure the highest level of quality and precision.