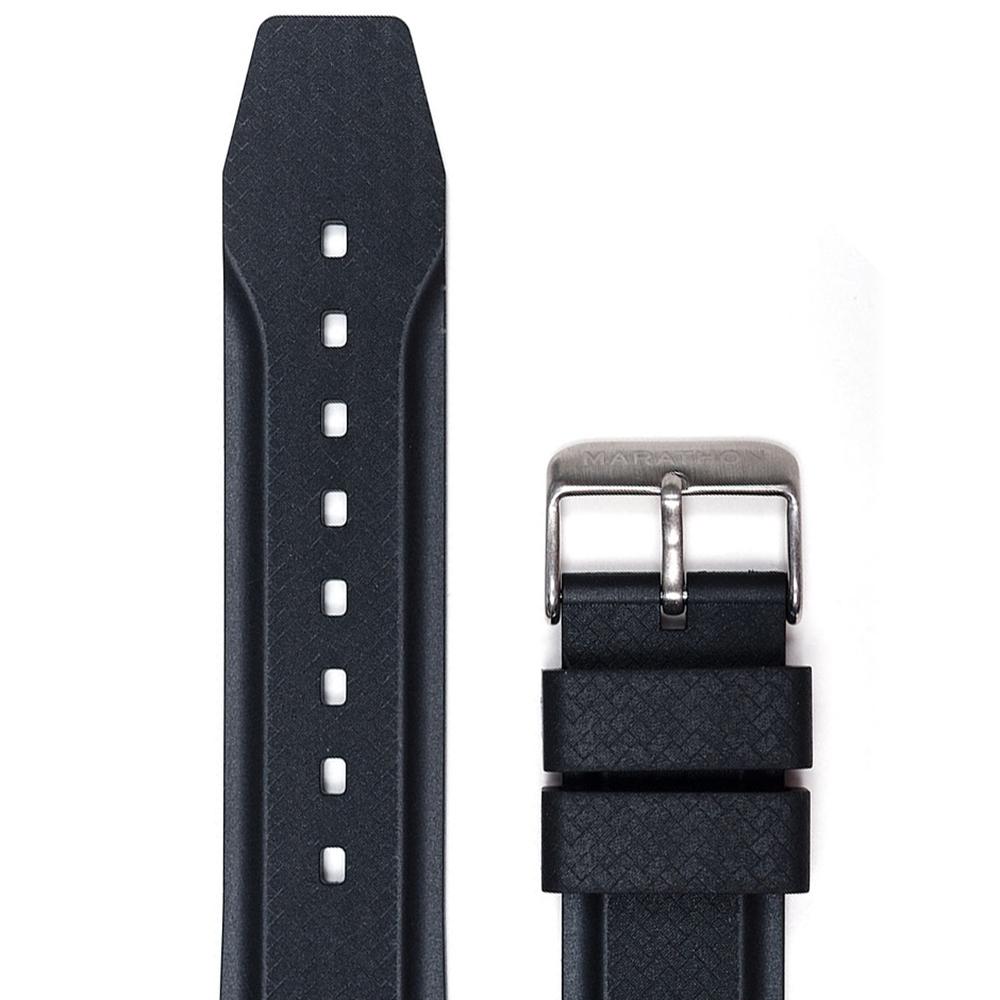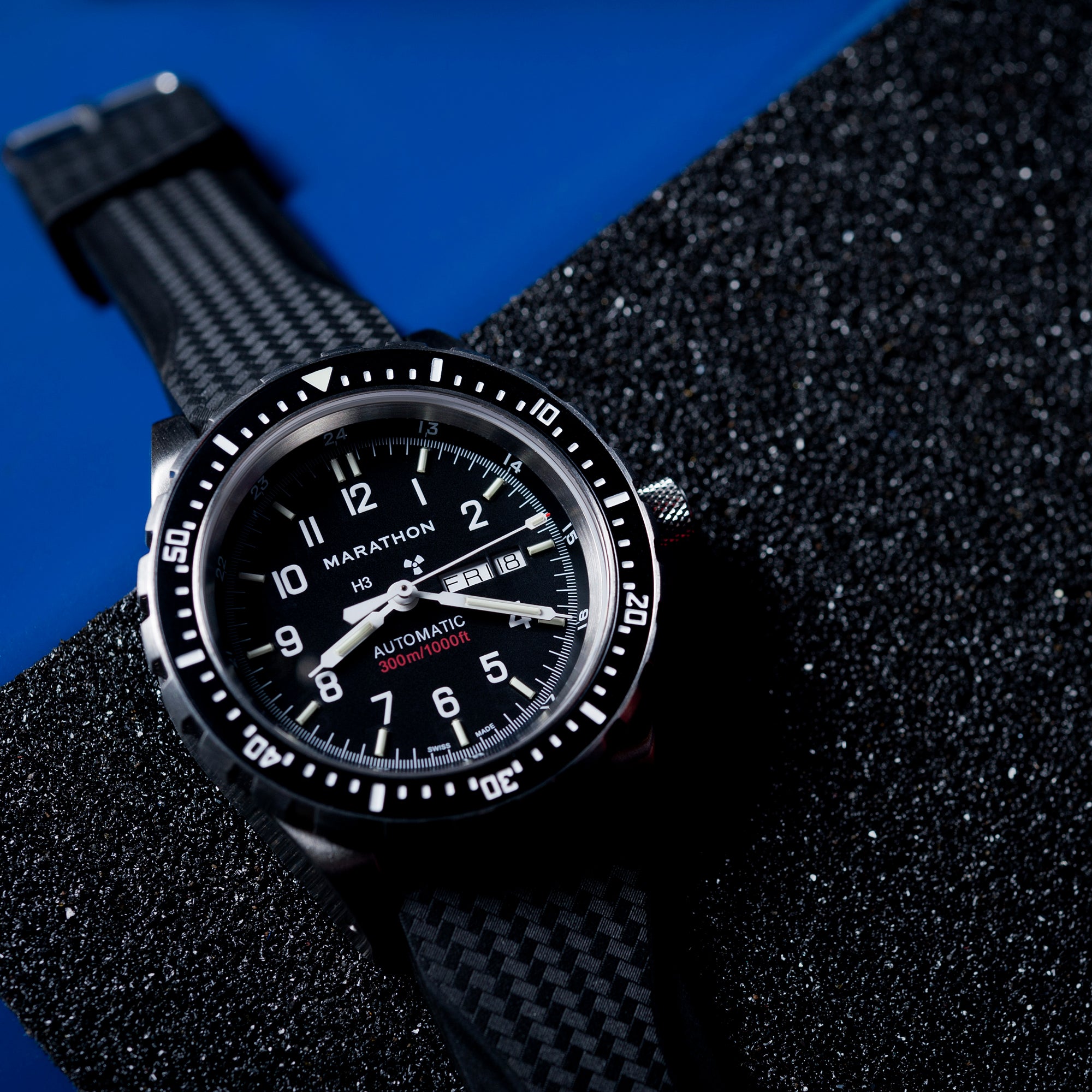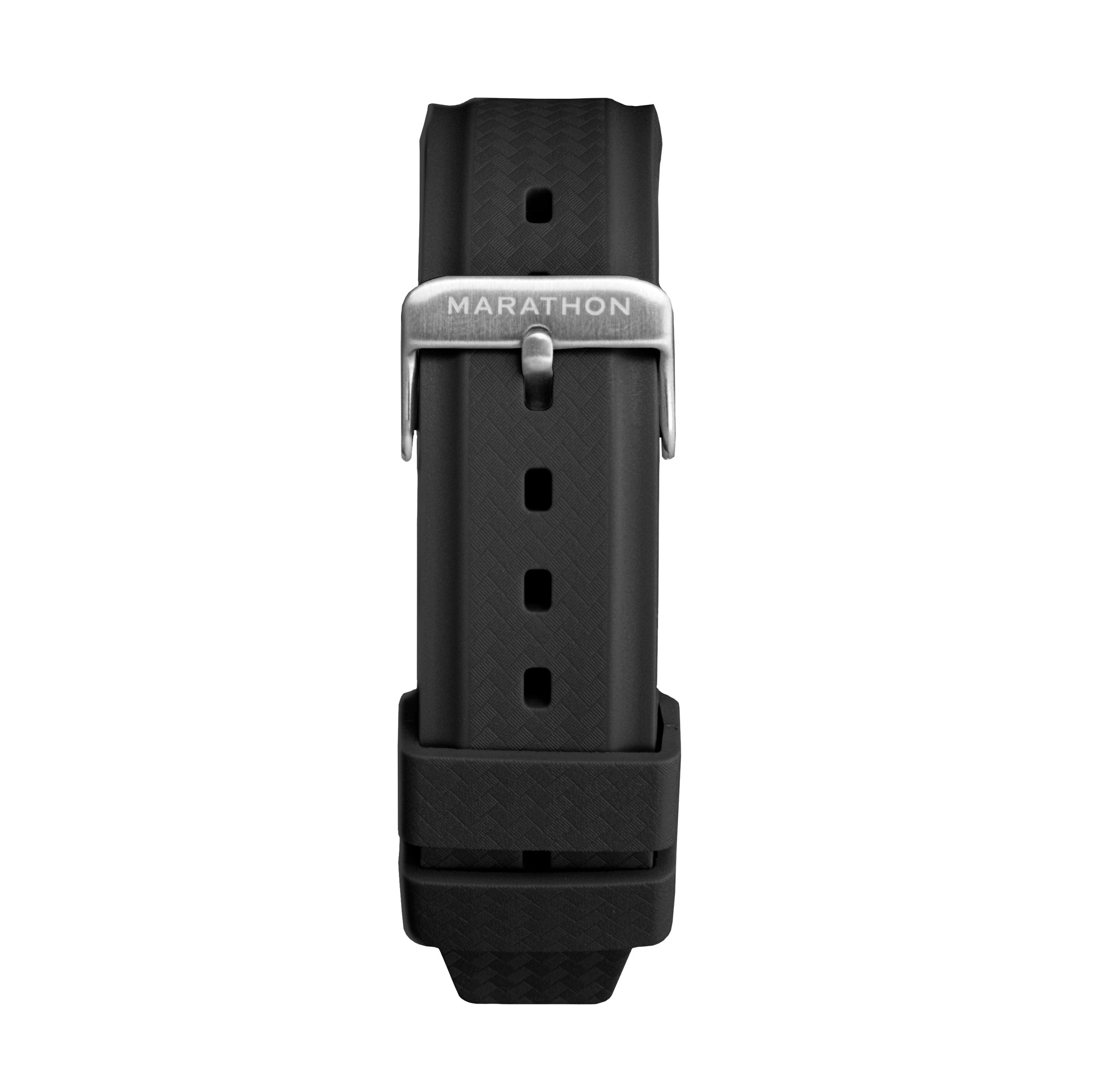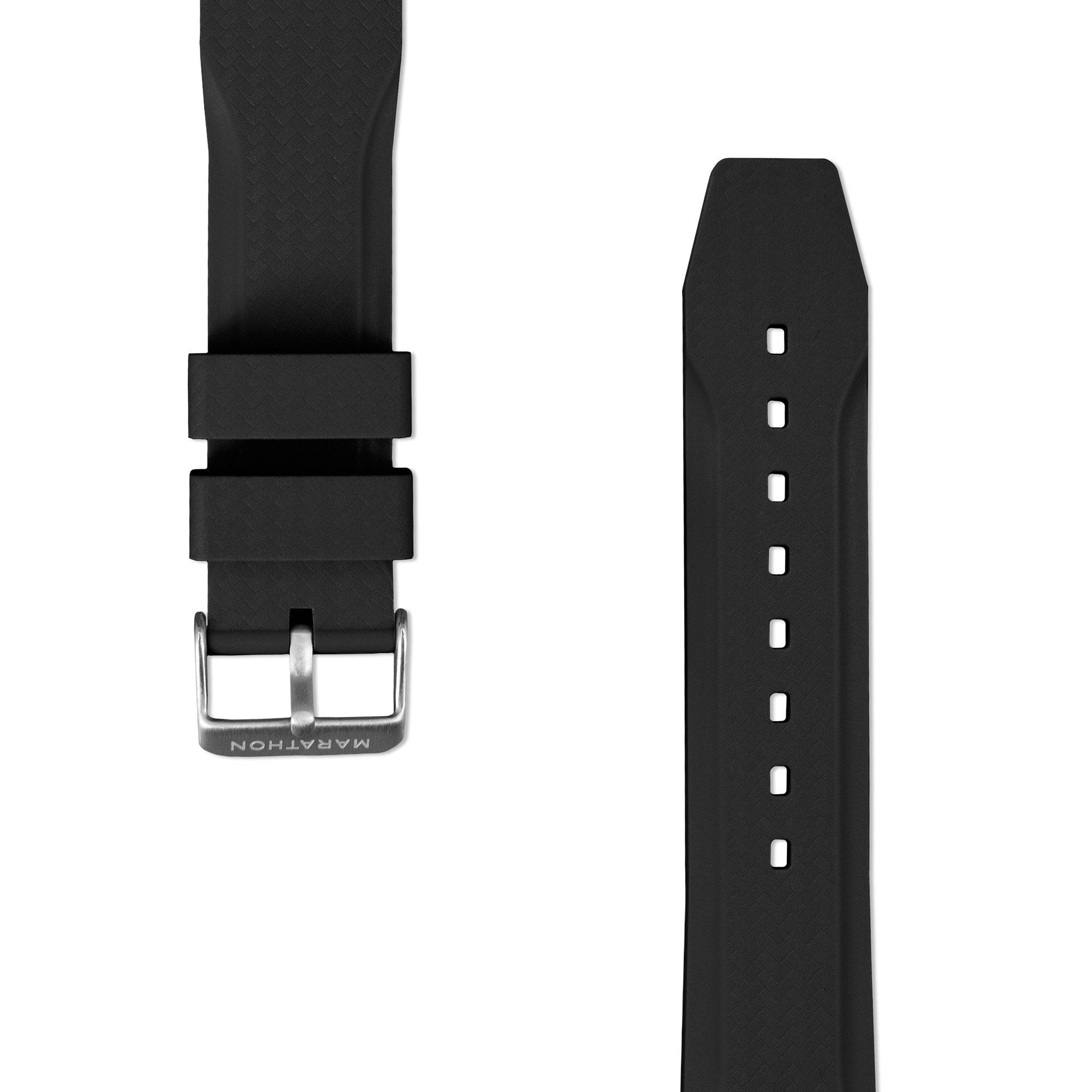 Textured Two-Piece Rubber Strap, Black, 22mm
Price includes taxes and fees.
---
Description

Additional Info
VULCANIZED RUBBER:
As supplied to U.S. Government.
VANILLA SCENTED:
Injected with refreshing vanilla smell.
COMFORT:
Comfortable to wear and flexible. Designed for diving and for search and rescue missions. Comes with 2 Swiss made stainless steel shoulder-less spring bars installed. Made in Italy.
STAINLESS STEEL BUCKLE:
Satin finish, non-magnetic 316L stainless steel signed buckle.
Marathon's carbon fibre textured vulcanized rubber straps feature a 316L stainless steel signed buckle and installed stainless steel shoulderless 22mm spring bars. Made in Italy.

NOTE: The rubber strap includes a shoulderless spring bar that is compatible with watches that have drilled lugs from the outside. If your watch does not have drilled through lugs, then replace the spring bars in the strap ends with shouldered spring bars, so they can be easily removed from lugs that are not drilled through.
---
Textured Two-Piece Rubber Strap, Black, 22mm