MEET JAKE MURRAY
This Father's Day we enlisted authentic Marathon Dad, Jake Murray, to help curate our list of Dad-Approved gifts.

Along with being a single father of two boys, Jake is the co-owner and operator of Topsy Farms – Ontario's 4th largest sheep farm. When he is not tending to the flock, he can be found training with the island first responders or on a Zoom call with fellow stone-wall craftsman from around the globe, organizing next year's annual Dry-Stone Festival.

We caught up with Jake at Topsy Farms and got the inside scoop on farm living and tool watches.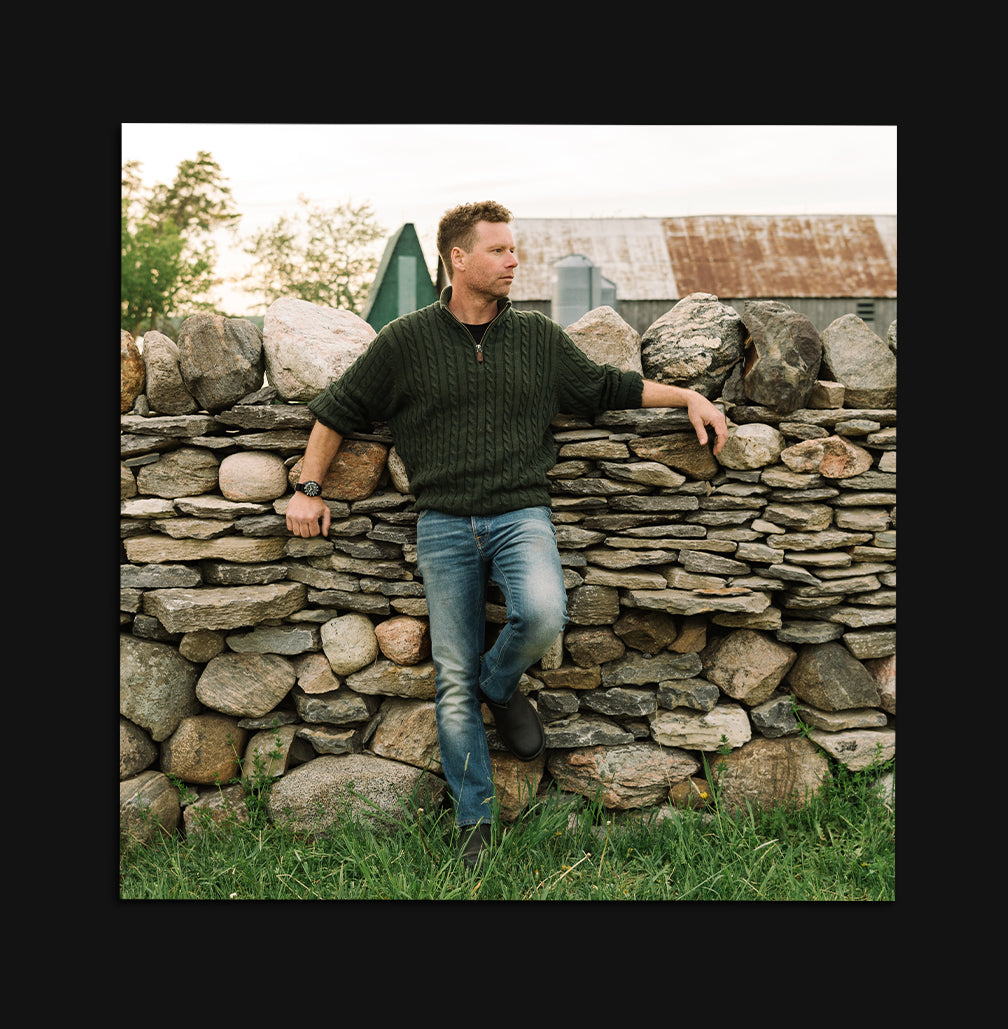 LIFE ON THE FARM
The daily routine of a sheep farmer is a marathon in of itself, and at the end of that day a healthy farm, and family is the proof of a job well done. Beginning just before dawn and ending long after dark, Jake is constantly put to the test.
"Every day I leave traces of myself and my work all over Topsy; from the fence posts to the stone walls, to the animals themselves. When my time comes my legacy will be these thousands of marks I have left scattered across Topsy all saying the same thing: 'I was here'."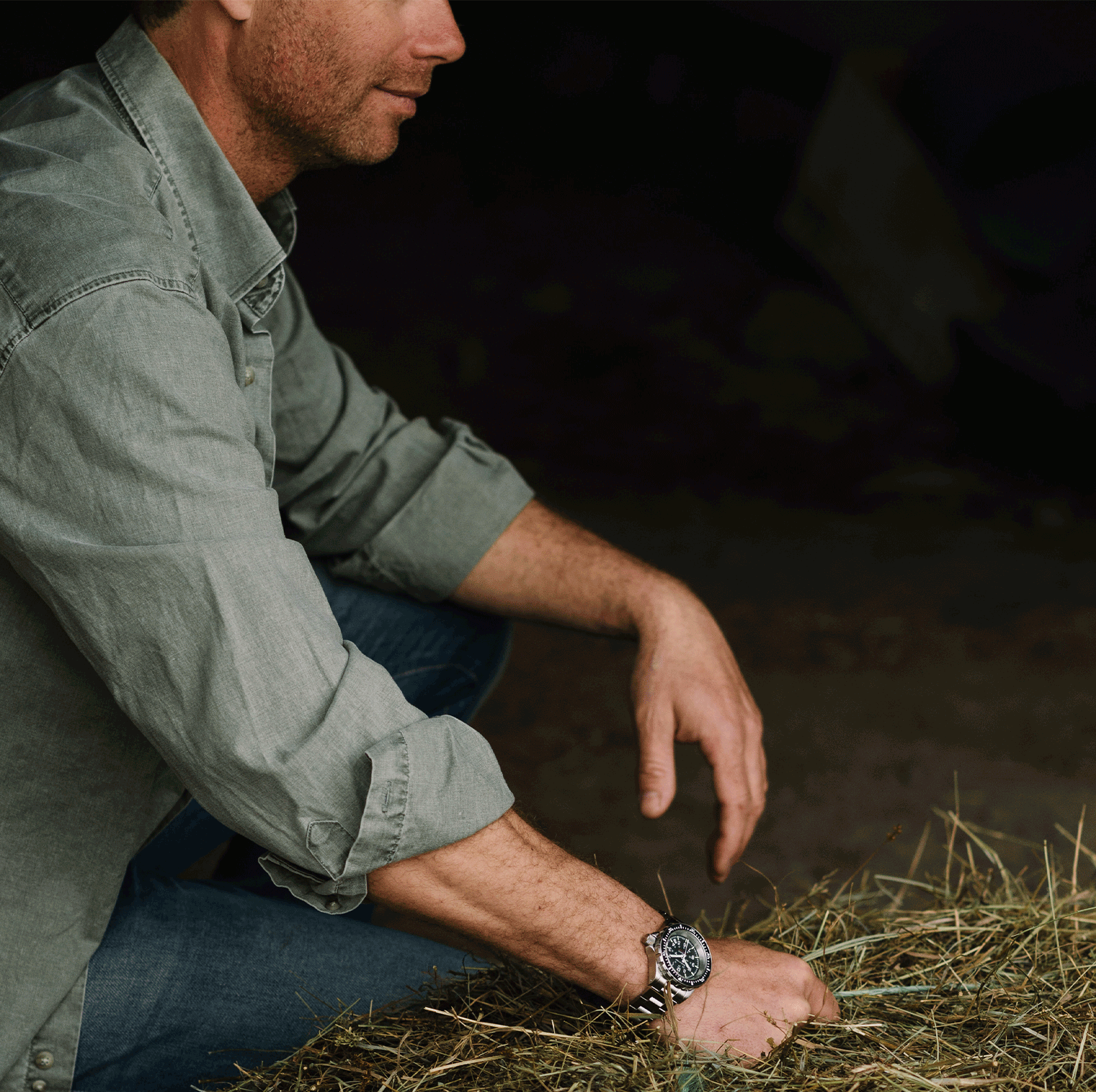 LARGE DIVER'S AUTOMATIC (GSAR) - 41MM
WATCH OF CHOICE
"My GSAR is the perfect fit for my everyday, and one of my most reliable pieces of equipment on the farm. Whether I'm checking in on the sheep, responding to an island emergency, or taking one of my sons to prom, my GSAR has been my ultimate companion through the journey of life."
MORNING SECURITY CHECKS
Each farm has its own knot, as unique as a fingerprint. Only the farmers and farmhands know their farm's knot. When Jake or a team member sees a fence post tied incorrectly, they know someone has trespassed across Topsy land and they will need to investigate.
BREAKFAST OF CHAMPIONS
Each morning the animals need to be accounted for, given a quick health check, and fed. For some of the animals this is an easy task, but for others it can be a chore onto itself. For the highland cattle, Willow and Cedar, a simple whistle is all it takes to make them come running. As equally fond of feeding time as they are of back scratches, these two host daily classes for school children and tourists delivering a glimpse into life on the farm.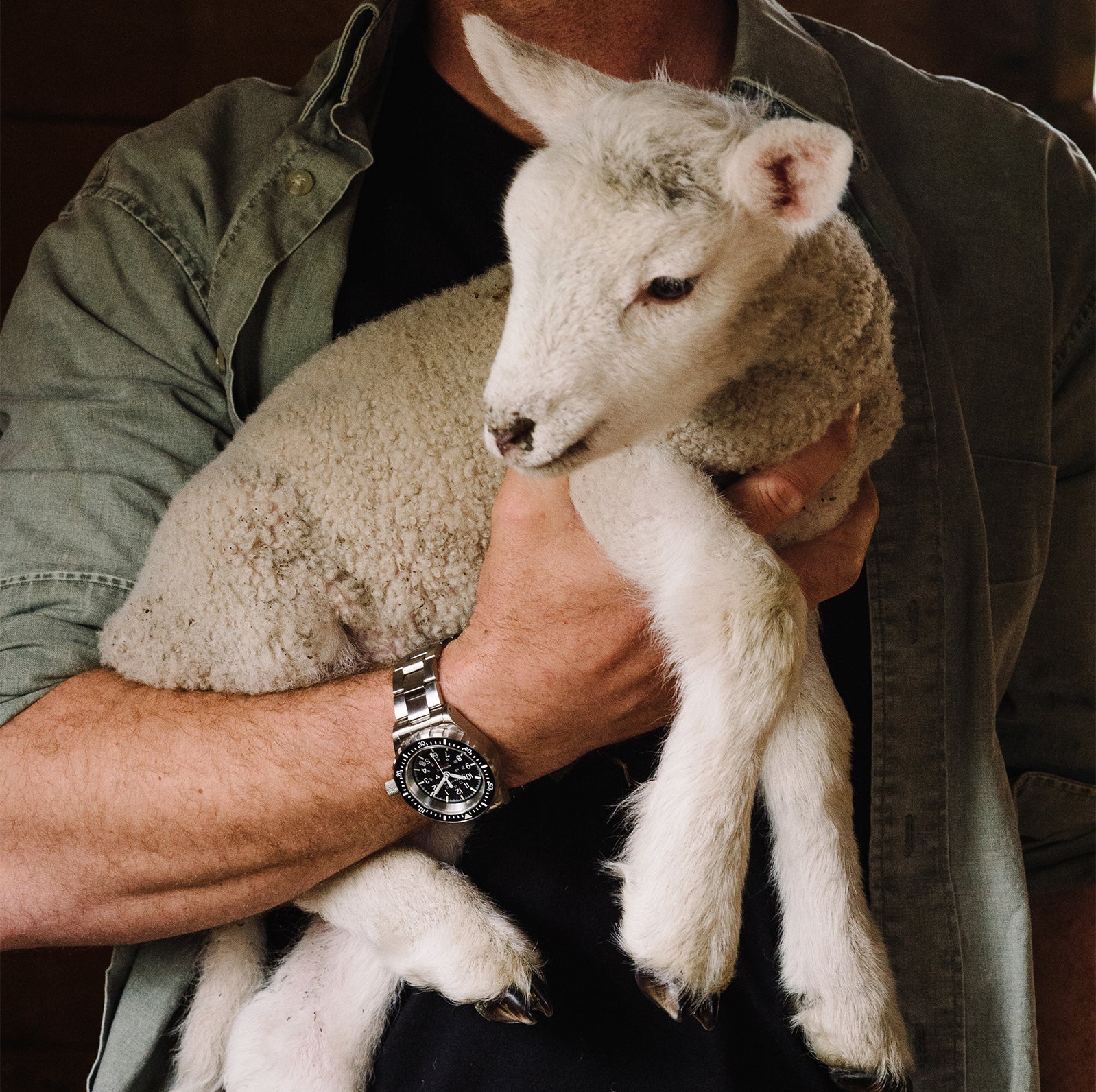 THE FLOCK
The Topsy team and Jake inspect the flock 3-4 times a day. This time of year, most of the mothers have given birth and are tending to their newborns, so the Topsy team will check in to ensure each lamb is present and being properly cared for.

Sometimes the team will find a lamb separated from its mother and will need to attempt to reunite it. This can be an interesting experience because the team members must avoid transferring their own scent to the lamb, so the animal cannot simply be carried. Instead, Jake and the team call to it like its mother would, encouraging the lamb to follow them back over to the mother. In some cases, the mother is unable to provide proper care and the Topsy team must bring the lamb inside and nurse it until it is able to care for itself.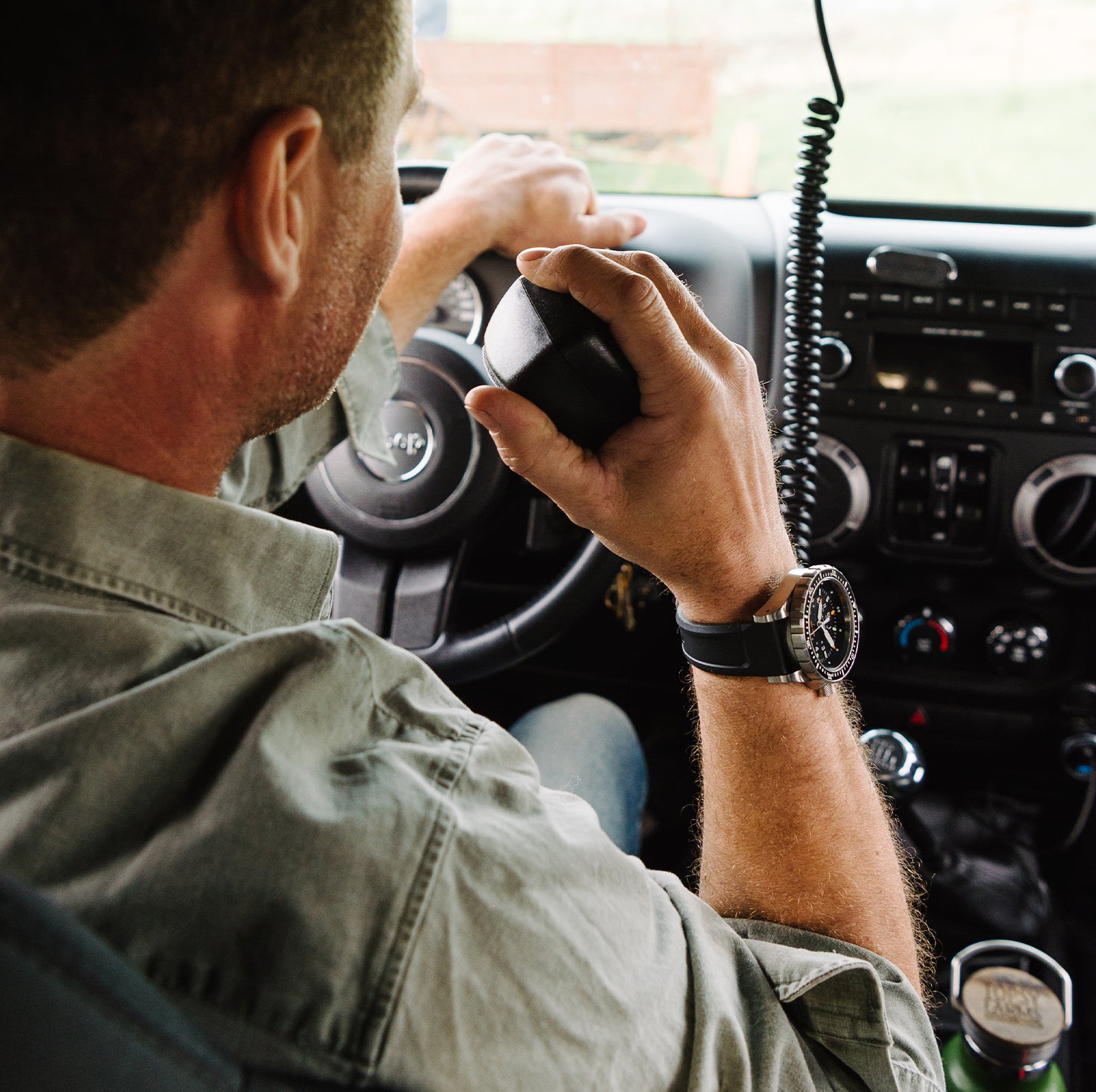 ALWAYS ON CALL
As co-owner of the farm and a first responder on the island, the 9-5 life has never really been a thing for Jake. When you work the land, you are always on call.

"Whether it's an unexpected grass fire you need to suit up for or a coyote warning you need to hop on the ATV to check out, farming is truly 24/7. People might think that's crazy but it's just our way of life. I don't think about it, I just live it."
Featured: The Jumbo Diver's Quartz (JSAR) - 46mm